Open Source HelpDesk & Customer Support Ticketing System – Simple & Flexible
10 / month with a 30-day free trial
Simple and Flexible Helpdesk & Support Ticketing System for your Websites and eCommerce Stores.
Works independently of any platform your web store is hosted on.
We take care of the complete setup and management of your helpdesk system.
100% privacy and ownership of your data.
Have any Clarifications? Need a one-o-one call? Please reach us / schedule a demo now!
Description
Description
Are you a website or e-commerce store owner looking for a super-efficient helpdesk & customer support ticketing system, which has predictable pricing? And, do you have a list of personalization requirements with complete ownership and 100% privacy of your data? You are in the right place!
Our highly flexible and customizable Open Source HelpDesk & Customer Support Ticketing System will help you satisfy all your business needs and take care of the complete setup of your helpdesk system for a hassle-free experience of customer support. We are here to help you out to set up the best helpdesk platform which will perfectly fit into your work environment. So, yes, you can comfortably focus on running your business. As a result, you will be able to provide the best support for your customers every time!
Your website / eCommerce store may be built with any platform like Shopify, BigCommerce, WooCommerce, WordPress, or any other popular ones. Our expert team will set up an independent support ticketing system for you irrespective of any website or eCommerce platform. This simple, yet robust Support Ticket System is powered by WSDesk, which has been serving thousands of our happy customers for their day-to-day customer support requirements.
10 Reasons to Choose ELEX Open Source Helpdesk & Support Ticketing Platform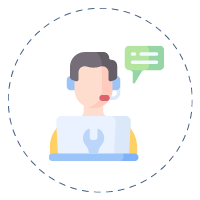 End to End Set up
Dedicated support for an end-to-end setup for your HelpDesk Ticketing System.
Get paid for your Customers for Support
Charge your Customers for Support! ELEX Open Source Helpdesk system allows website owners to get paid for the premium consulting & help desk services they provide.
Unlimited agents and tickets!
All subscription plans include all available
WSDesk
features.
Data Privacy & Security
Data is one of the most important assets, and our helpdesk platform never compromises on the security of your data and sincerely assures 100% data security and exclusive ownership.
Keep your Business Making Website Sleek and Clean
By isolating the support desk server from your business-making website, you are ensuring not to clutter your main website server with ticketing-related screenshots, videos, and other ticketing-specific data.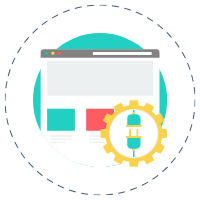 Freebies
You can integrate the WSDesk plugin & its add-ons (worth $256 USD) with no additional cost.
Live Chat Set Up
Helps to set up
Live Chat
& Knowledge Base based on the products or services you are focusing on.
Priority Support
Expert hands just an email away! From the first installation to daily maintenance, you will be getting priority support from our dedicated Helpdesk expert team.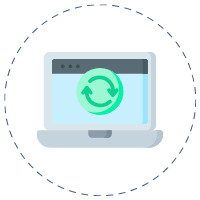 No-Hustle Updates
Frequent and on-time updates of your helpdesk platform to make it compatible with other plugins and themes you are using. So just relax and work on giving the best support to your customers!
Customize for your Business Needs
We believe every business has different support and helpdesk requirements. Our open source helpdesk platform gives you the option of customizing your support platform as per your need with the help of our team.
* Customization charges applicable.
Based on the package you have chosen, the server configuration will be modified to handle the ticket volume. The pricing plan of our product is designed to provide the best value for you with no hidden costs. A detailed comparison of the pricing with our competitor is given below.
Exclusive Benefits
Open Source Support Desk Platform
Open Source HelpDesk & Customer Support Ticketing System is wrapped up with the integral components and utilities to set up a robust helpdesk system and is flexible to make tailor-made support solutions for your business. Leave the concerns of compatibility and the challenges of customization of open source systems, as we tweak the support system the way you exactly need it.
Data Privacy & Transparency
Do not worry about the security vulnerabilities, since anyone outside your organization cannot access your system. We ensure 100% security on your data by providing the exclusive ownership of your helpdesk system in your own hands. Unlike any SaaS-based systems, no external entities will monitor or control your data. Hence, nothing will stop your tasks and activities.
Highly Customisable Out-of-the-Box
This out-of-the-box helpdesk system already comes with a handful of rich features as a ready-to-use tool. Additionally, this system can be molded to make your own helpdesk system by aligning it with the user experience of your website or eCommerce store. As a result, your multitude of agents and customers can engage in a single platform without any hindrances or confusion.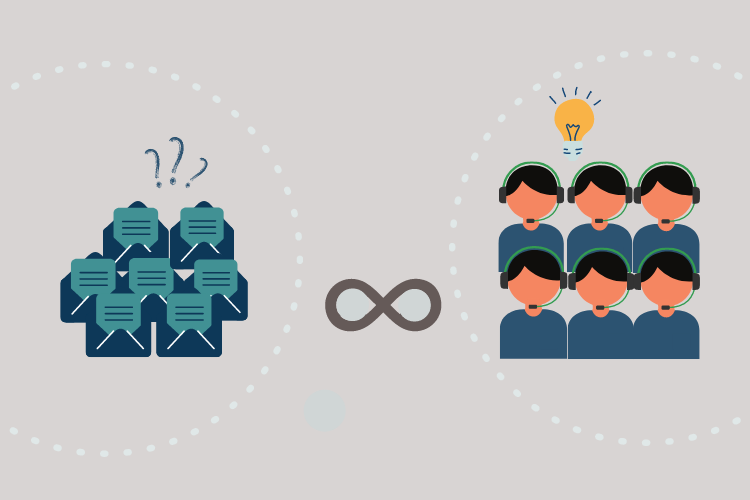 Unlimited Agents & Tickets
We do not count your agents or the tickets you receive! In other words, the Open Source HelpDesk & Customer Support Ticketing System does not restrict you from adding as many agents as you need, and to store unlimited tickets in the system. And yes, there is no hidden cost or extra charge for it.
Take a Backseat & Focus on Your Business, We Are Here to Help You!
No worries about finding time to set up and manage your helpdesk system. Simply focus on your business as our support team is there to help you out 24/7. Feel free to reach out to us if you encounter any cyber threat, or if you need any optimization help, and for sharing your technical concerns and suggestions. Our expert team will assist you to integrate any third-party chat service, detailed knowledge base documentation, and many more with the helpdesk system.

Any critical server issues or blockers will be resolved on the very next day, even on weekends and holidays.
Open-ended to Fit into Exclusive Business Requirements
As a business owner, you might have exclusive requirements to enhance your customer experience and to provide the best possible support to your customers. It could be nitty-gritty functionalities to core features, our team will closely work with you to understand your every single business needs and help you make the helpdesk system to satisfy the specific solution you are looking for.
Charge for Your Expert Consultation Support
You could be a freelancer, an eCommerce store owner, a doctor, or a lawyer! You deserve to charge/get paid for your valuable time, support services, and consultations seamlessly. One of our happy customers is a designer who successfully configured charging for his consultation easily with our helpdesk system.
Expert Development Services & Consultation
We are always interested to point up your uniqueness. Our expert team is here if your system requires major customization including coding to switch the shape and form of the advanced features of the helpdesk, important upgrades, and any third-party software integrations without hampering your day-to-day workflow.
About WSDesk – ELEX WordPress Helpdesk & Customer Support Ticket System Plugin

WSDesk – ELEX WordPress Helpdesk & Customer Support Ticket System Plugin is an established helpdesk support ticketing system in the WordPress ecosystem, and it is proven by the number of our happy customers. We keep optimizing and incorporating advanced features in accordance with the evolving customer needs for the past 3 years and we ourselves handle 10000s of customer tickets seamlessly. Improve your customer support system with our WSDesk. Need to charge for your support? WSDesk Pay For Support Add-On will help you to achieve the same.
Exclusive Features of WSDesk

Unlimited Tickets & Agents
Handle unlimited tickets and create unlimited agent profiles seamlessly without any restrictions.
Custom Ticket Views
View the tickets based on the agents, ticket tags, forwarded emails, tickets received only through form or email, imported from Zendesk, etc.
Advanced Email Options
With IMAP and Google OAuth, you can convert your unread emails into trackable tickets to not miss out any single query from customers.
Canned Responses

Configure default response templates to add uniformity in all responses. These templates can be used by the agents to respond with quick solutions.
Detailed Analysis Report

Analyze the overall performance of your support helpdesk team. You can analyze reports specific to agents and tickets, Satisfaction survey, Ticket resolution, and reports based on Ticket tags.
Professional Agent Signature

You can add custom signatures with the help of the agent signature add-on of WSDesk. This signature will reflect on the ticket replies and emails sent to the customers.
Trigger SMS Notifications to Customers, Agents, and Ticket Assignees

Using its SMS Notification Add-On, you can send SMS notifications to the customers, agents, and ticket assignees using triggers.
User-friendly Interface

Simplifies the agents' tasks by showing ticket status, options to merge, search & filter the tickets, and much more!
Triggers & Notifications for Agents

Let your agents know when a ticket is received, pending, and assigned to them using triggers. And add more triggers according to the requirements.
Google Chat Integration

Keep your customer support team in the same loop using Google Chat notifications. A Google Chat message can be triggered from the bot to the admin and all agents when a ticket has been received or updated.
QuillJS Support

Agents can use various rich text formatting options while composing replies to the customer with QuillJS support.
Agent Satisfaction Score

You can check the performance of your agents using this score. It is calculated based on the Satisfaction survey that can be carried out with a simple trigger.
High Compatibility with WooCommerce and EDD

Since this plugin works well on WooCommerce stores, you can retrieve the total number of orders, order number, and total purchase price information in the ticket details of the customer. Also, you can easily integrate with Easy Digital Downloads (EDD) as well.
Backup & Restore Your Data

It allows you to back up your information and the tickets in an XML file.
Look what our customers have to say!
Five stars all round from us. We have worked with WSDesk for four months now with success and over time we have worked with the team at ELEX to customize this for our needs.
We have now been using WSDesk for a few months and our staff loves it. It has helped us to structure and simplify our customer management. WSDesk can be easily adapted to different needs. Elex customer support is outstanding.
Romina Dominici
Verified owner
The service is very fast and efficient. I recommend it to everyone!
Very easy to deploy and use. 2000+ Tickets since activation. They recently resolved an odd issue for our Users requesting Support with the helpdesk system. The dev support for this system is excellent! I really recommend trying it.
Cory Herlihy
Verified owner
If you require a ticket support system to help your customers, then this is the MUST HAVE ticket system. We had a few bumps in the beginning, but with the help of the WSDesk support team, we were able to get up and running in no time at all. Plus they quickly added a feature request that my department really needed to help support our customers. I highly recommend this helpdesk system!
Jeff Bianchi
Verified owner
I built my website. Attracted customers. Generated revenue. But I was struggling with the best way to provide online support/ticketing to my customers. I looked at several possible solutions before finding WSDesk. What a difference! Easy. Simple. Effective. And I'm thrilled with the support. I highly recommend you give WSDesk a try. You won't regret it.
Great helpdesk system, exceptionally good and friendly support! WSDesk is the right tool if you want to offer your customers professional support. The system is easy to install, configure, and makes the support job much easier. The support of WSDesk is exceptionally fast and competent. Suggestions for further features are quickly recorded and, if they make sense, implemented just as quickly. WSDesk is highly recommended.
We're really bending this support helpdesk system to fit our needs. It's made for support ticketing, but we're using it for assignments and an instructor/student feedback channel. They've been great with their support in getting us there.
James Bayley
Verified owner
I have been using WSDesk for 1 year and processed 300 tickets for my annual event. It works very well and the team gives great support.
Koen Zwetsloot
Verified owner
Works perfectly! The support is very efficiënt.
Paul Cameron
Verified owner
Great helpdesk system. Easy to install and is to the point. We needed a straight forward ticketing system for our staff to raise issues with and WSDesk does that and very good email integration. Really pleased with the support too which is where a lot of plugins and ticketing systems get let down. Also new functions on the horizon so great to see the team is continuing to develop it. Some functional add-ons too.
Fabrizio Farneti
Verified owner
Great tool, quick to configure and convenient to use, to create tickets directly from the email avoids customers lazier to fill the ticket archive anyway. Over time they get used to compiling them from the FORM and often find the right answer before opening the ticket. Great tool, some customizations would be useful but for those, I found excellent support that allowed me to do them independently.
FREQUENTLY ASKED QUESTIONS
What happens when I no longer want to continue with the subscription?

You may cancel the subscription at any time by going to the My Account section. Also, you can drop a request to us if you want to manage the server by yourself in the future.
My business-making website is not built with WordPress. Can I still use this software?

Absolutely yes! We will set up the support desk on a different server with a subdomain similar to 'support.yourwebsite.com'.
Is there any discount if I want to create multiple support sites with your solution?

Currently, there is no discount option available. You can contact our support for any clarifications.
Can I use this solution on my business site instead of creating a new support site?

Our solution recommends creating a new support domain instead of using it on an existing business site. Because if your business site is down for any reason, it will not affect your support site. Also, you can enjoy free server management services with our solution.
What happens after I purchase the subscription?
Once you have successfully purchased the subscription, our service team will contact you to collect your business requirements with the help desk platform. Once we are clear with your requirements, we will create a new WordPress support site for your business. And, you will get a dedicated resource to manage your server and site if any issues are faced or if you require any changes.
How much does your helpdesk system cost per agent?

You can add unlimited agents. There is no extra cost or hidden charges for adding unlimited agents.
My website is hosted on Shopify. Can I still use this software?
Absolutely yes! We will set up the support desk on a different server with the URL format – 'support.yourwebsite.com'.
Where will the support desk be hosted?

The support desk will be hosted on a shared or dedicated server which is chosen based on the subscription tier that you have enrolled in. It will be completely managed by our team.
Can I host this software on my own server? Or can I change the hosting server to my own in the future?

Currently, we don't have this option available. Please contact ELEXtensions Services so that we could help you to find a suitable solution.
You are free to export the ticketing data at any time.
How can I reach you in case of any queries?