ELEX EasyPost (FedEx, UPS & USPS) Shipping & Label Printing Plugin for WooCommerce
Description
Description
Looking for the easiest & efficient way to integrate FedEx, UPS & USPS Rates and Labels with WooCommerce shopping cart using EasyPost? Tired of copying and pasting order details just to create a label? Here is the solution from ELEX (XAdapter); an EasyPost Approved Integration Partner!
Our ELEX EasyPost (FedEx, UPS & USPS) Shipping Method Plugin for WooCommerce (previously known as XAdapter EasyPost Shipping Plugin) is a WordPress/WooCommerce extension that helps you to completely automate USPS, UPS, and FedEx shipping using EasyPost by displaying shipping rates on cart/checkout page, pay postage and print label from within WooCommerce, pack items automatically into boxes, and enable tracking.
How does it work?
Step 1: Install the Plugin, input your EasyPost Account details and enable EasyPost Shipping Method for WooCommerce.
Step 2: Customer sees USPS/UPS/FedEx shipping rates provided by EasyPost, based on items in their cart before placing an order.
Step 3: Pay Postage, Print Label, and Generate Tracking information from within the WooCommerce order page.
Product Walkthrough Video
About EasyPost
EasyPost is a flexible, modern Tracking API that makes it easy to add tracking and shipping to your app. Sign up and start shipping, Now! Thousands of developers already have.
EasyPost was founded in 2012 as the first RESTful API for shipping. EasyPost has thousands of customers shipping millions of packages each month. EasyPost's customers range in size from public companies to SMBs. EasyPost allows business to integrate tracking statuses, address verification, label purchasing, rating, and more from DHL Global Mail, FedEx, UPS, USPS, and other regional carriers into their site or application.
When you create a shipping label with EasyPost, you pay just very nominal amount per package. You can use an EasyPost label to ship with any of the supported carriers. All other API calls to EasyPost are free.
For just Tracking API and Webhooks, you get the first 500 tracking numbers per month free. If you're purchasing shipping labels through EasyPost, all Tracking API functionality is free. EasyPost has no setup fees, monthly fees, or cancellation fees. Just pay for what you use and scale as much as you need.
For USPS, all accounts receive a USPS Commercial Plus Pricing, and EasyPost charges you directly via bank account or credit card for anything you ship. For UPS and FedEx your carrier account information in minutes via EasyPost website. All billing for packages will continue through your carriers with your negotiated rates.
Note:
For the integration to work, you need to enter user credentials in the settings screen of EasyPost plugin. For obtaining EasyPost credentials, you have to sign up for an EasyPost account.
Features
Live Shipping Rate from USPS, UPS, and FedEx
Based on the product weight, box dimensions, shipping destination, etc., this plugin fetches USPS, UPS, or FedEx postage rates from your EasyPost account for both domestic and international shipping services. The returned services and rates will be displayed on the Checkout page.
Print Shipping Label
Print shipping labels from within the WooCommerce order admin page. After logging in to the WordPress admin area, you can create a shipment by clicking on the 'create shipment' button on the right-hand side of the order details page. Shipment details would automatically be sent to EasyPost online account, and then the shipping label would be generated, which you can then print. Postage is automatically paid on these labels using your EasyPost account. There is an option to change the shipping service and box/parcel dimensions (if enabled in the plugin settings) manually before generating labels. This plugin integrates with EasyPost APIs to print domestic or international shipping labels with a tracking barcode.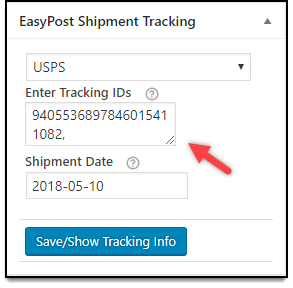 Shipment Tracking
The USPS/UPS/FedEx tracking number returned from EasyPost while generating the label would be added to order notes and will be sent as part of the order completion email. This enables Shipment Tracking for customers as well as shop owners.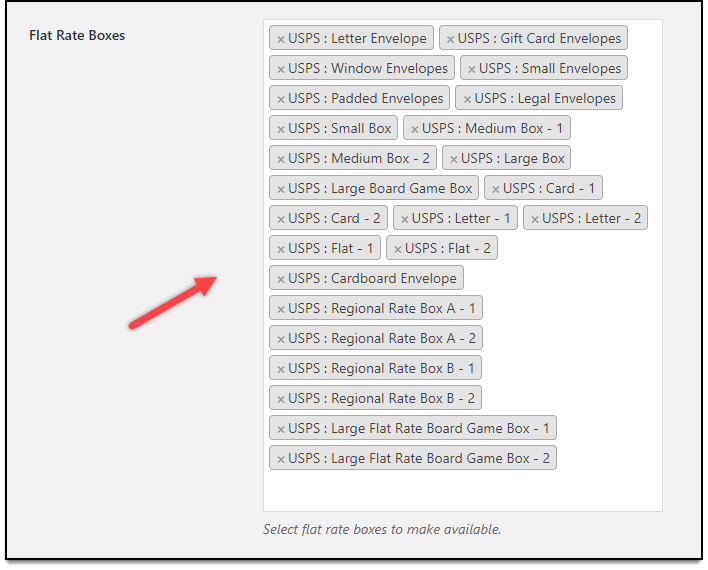 USPS Flat Rates Boxes
USPS
Flat Rates
are hardcoded in our WooCommerce EasyPost plugin. There are no USPS API calls made to get Flat rates.e plugin has inbuilt USPS Flat rates. You can select any of the Flat rate boxes and proceed with shipping without any hesitation.
EasyPost Approved Integration Partner
Another reason to trust this plugin for your WooCommerce-EasyPost integration is that our plugin is approved and is one of the most sought-after WooCommerce plugins for EasyPost integration.
Read more...
This plugin makes life so much easier and technical support is always on top of things to help you out.
Great plugin, wonderful support and response time.
Very helpful plugin. I contacted the support team regarding a couple bugs and they released a fix in just a few days! Good doing business with you guys.
Plugin (and the level of support) are great.I had an issue where I wasn't setting the box weights correctly. I had weight and max weight both as high values. Note to anyone else w/ this issue: set the box weight to 0 or a very low value, then max-weight to the actual max-weight.
After this was corrected, I saw my boxes being selected correctly based on the individual order items.Thanks, this info really saved me!
FREQUENTLY ASKED QUESTIONS
Are all shipping carriers supported by your EasyPost plugin?
Our EasyPost plugin supports 3 shipping carriers – USPS, FedEx and UPS.
Does this plugin support flat rate boxes of USPS?
Yes, the EasyPost plugin supports Flat Rates.
Is the plugin configuration complicated?
The plugin is very easy to configure. We have a step by step tutorial on setting up this plugin. Our Help Desk also has extensive documentation which includes FAQs, Troubleshooting Guide, Knowledge Base and Code snippets.
How much do i have to pay in total?
The price of a single site license is $69 which includes the cost of updates and support for 1 year. After 1 year, you will have to renew the license. Additionally, EasyPost charges a fixed amount for every label generated. When you create a shipping label with EasyPost, you pay just 5¢ per package.
Do you provide support for configuring the product and help resolve issues, if any?
Yes! In case you need assistance, open a ticket at our Help Center. We usually respond within 24 hours. However, in most cases, our Help Center articles will help to solve the issue faster.
How often is this plugin updated?
We update the plugin regularly. Please check the Changelog tab for the update history.
Can I return/exchange products once I purchase?
Yes! Rarely people purchase the wrong plugin or the plugin doesn't work as expected. In any case, we will happily refund 100% of your money if requested within 30 days of purchase date.