Description
Features
Show real-time rates based on WooCommerce Vendors separately
You can choose to split the cart based on WooCommerce vendors, and show all the available services for both the vendors. The rates will be calculated based on the shipping address of the customer, and the vendor address provided in respective vendor settings. Customers can select desired services for each vendor and proceed with the checkout. They will receive their package from their vendors based on the delivery date specified by their vendor.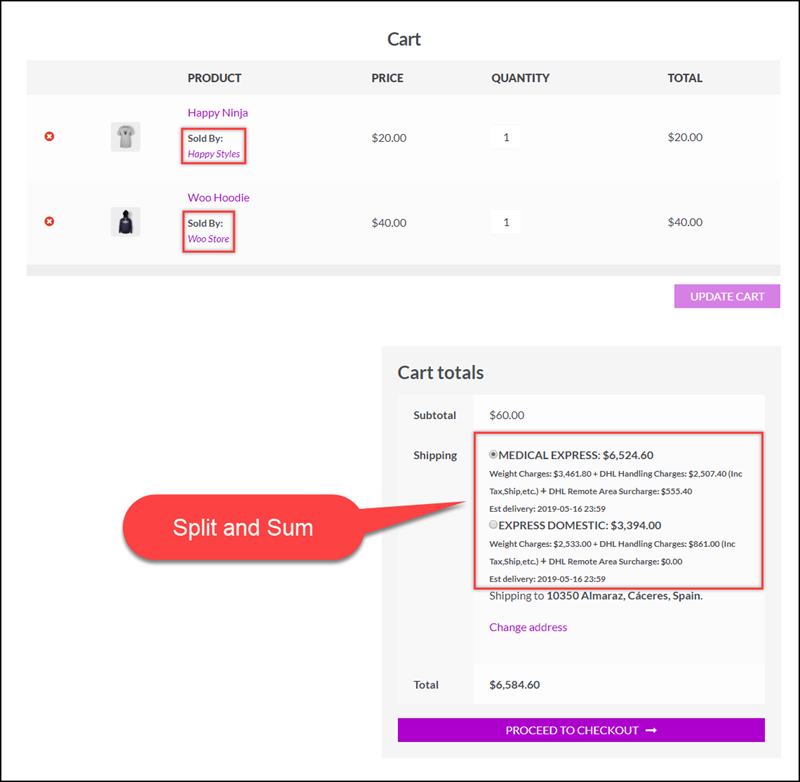 Show combined real-time rates for all vendors
The real-time rates for all vendors will be calculated separately but shown as a single corresponding shipping service. The customers can select only one shipping method, the items will be sent from the respective vendor shipping addresses and the shipping rate will be divided accordingly.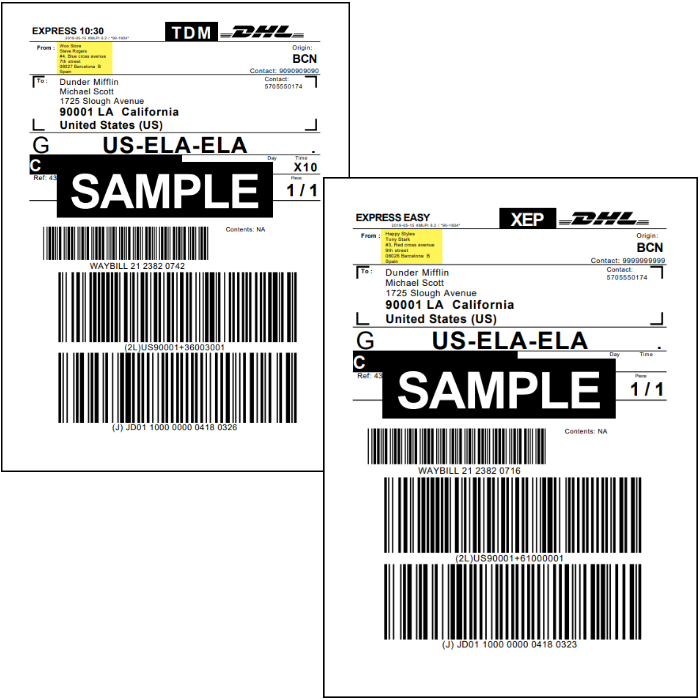 Print shipping labels with Vendor address
The shipping labels will take vendor address as the shipper address and generate the labels. A copy of the labels will also be sent to the vendor's email address. The label generation is completely handled by the respective shipping carrier plugins.
Plugin Compatibility
The add-on is compatible with the following multi-vendor plugins:
Supported by ELEX Shipping Plugins
This add-on supports only the following premier ELEX shipping plugins that allow you to access real-time rates and print shipping label:
FREQUENTLY ASKED QUESTIONS
Can the plugin work without the ELEX Shipping plugins?
No, the plugin does not work independently. It is an add-on for the ELEX shipping plugins with the carrier service.
Can I provide my vendors access to print the labels?

Yes, you can provide access to vendors for printing the labels from the vendor's WooCommerce dashboard.
Can I show vendor based prices for the products to my customers?

Yes, the plugin has an option to split the cart based on vendors.
Is there a German translation available for this plugin?
Yes, the plugin supports German translation through WPML.
What happens when the one year license expires?
After the plugin's one year license expires, the plugin will continue to work as usual, but the download permission will revoke. So, the updates for the plugin will stop.
How does your plugin handle if there is a Dokan feature for order tracking, and the vendor can add a tracking link in the order in case a customer wants to see the status of delivery he needs to look it up with the tracking link? Is it because there may be different vendors involved and the packages may not arrive on the same date?

The tracking number will be attached to WooCommerce order notes, and also in the WooCommerce order-received email template. It will be shown on the vendor's Dokan order page as well.