ELEX WooCommerce Name Your Price Plugin (Free)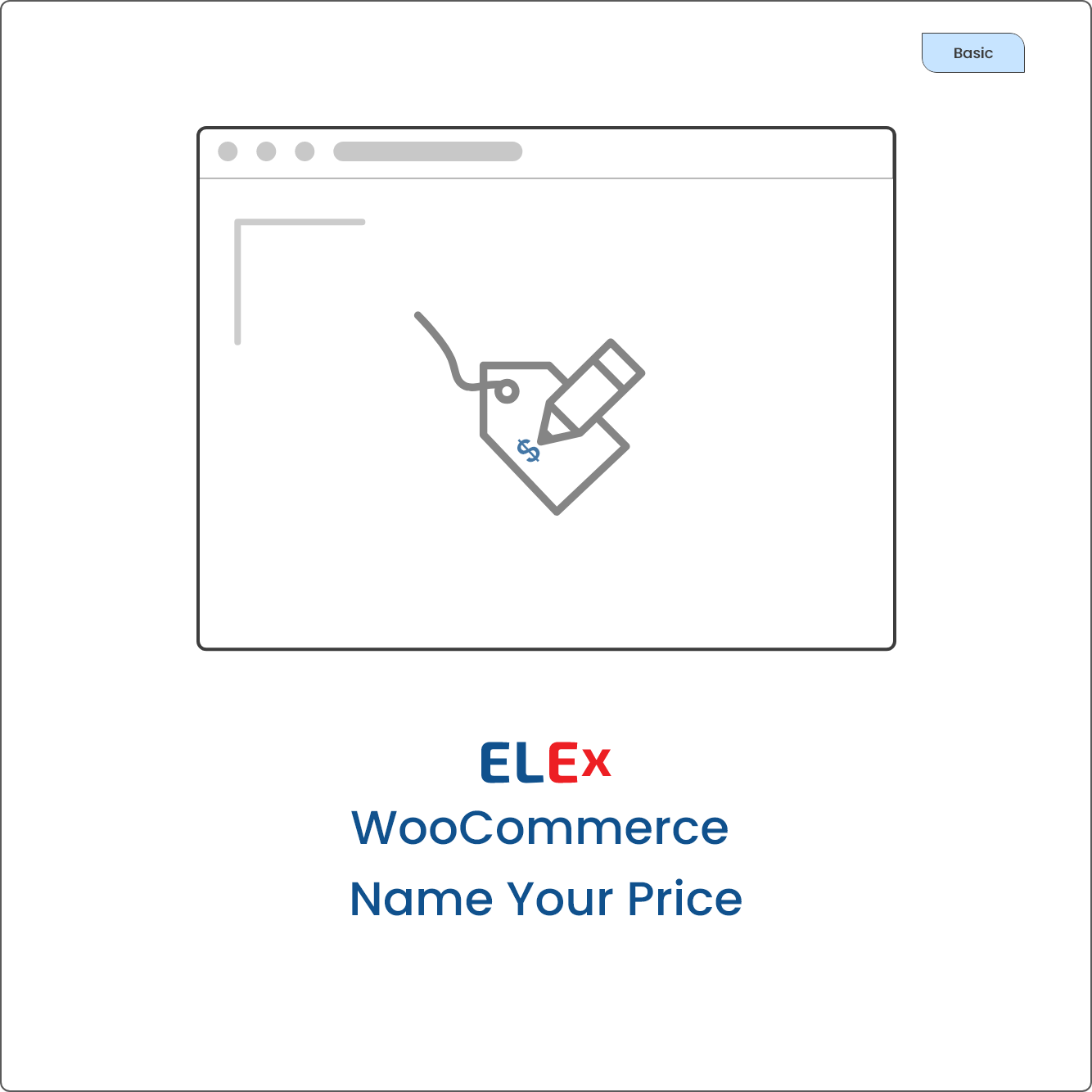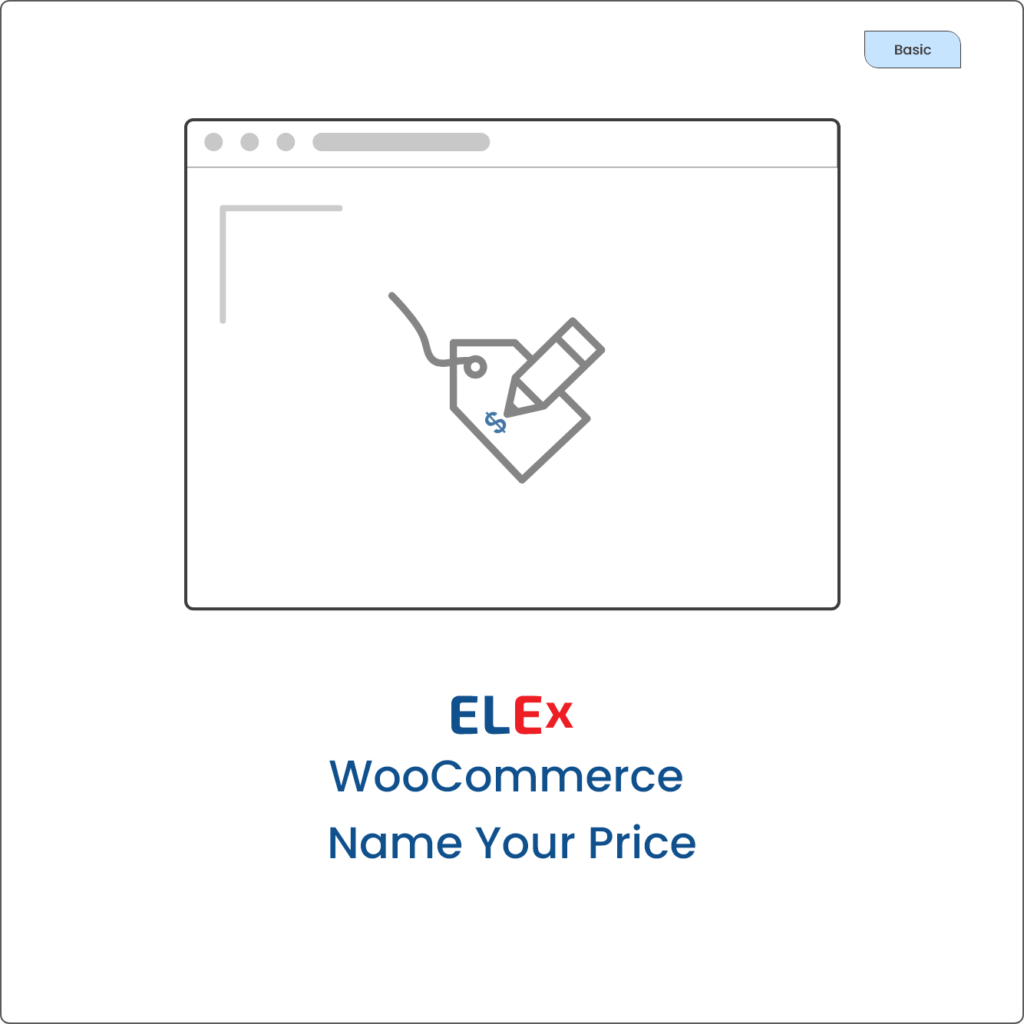 This plugin allows setting an option for customers to pay at a price they wish to spend with or without enforcing a minimum price to be paid.
You can optionally hide the actual price of the product from the product pages.
The plugin also helps to customize the label and description for giving more details to customers.
All these settings can be set up on the individual product level as well as to all products in the store globally.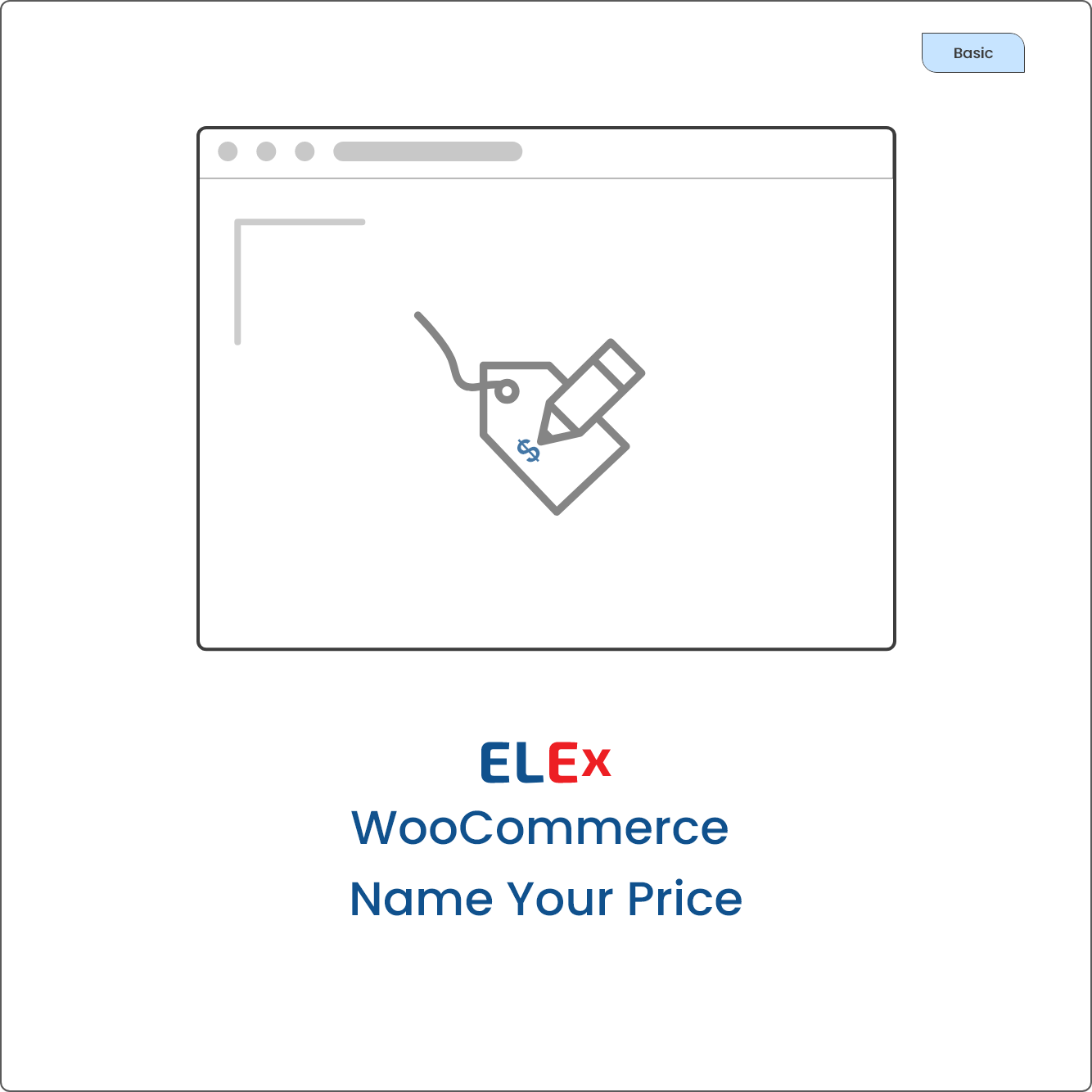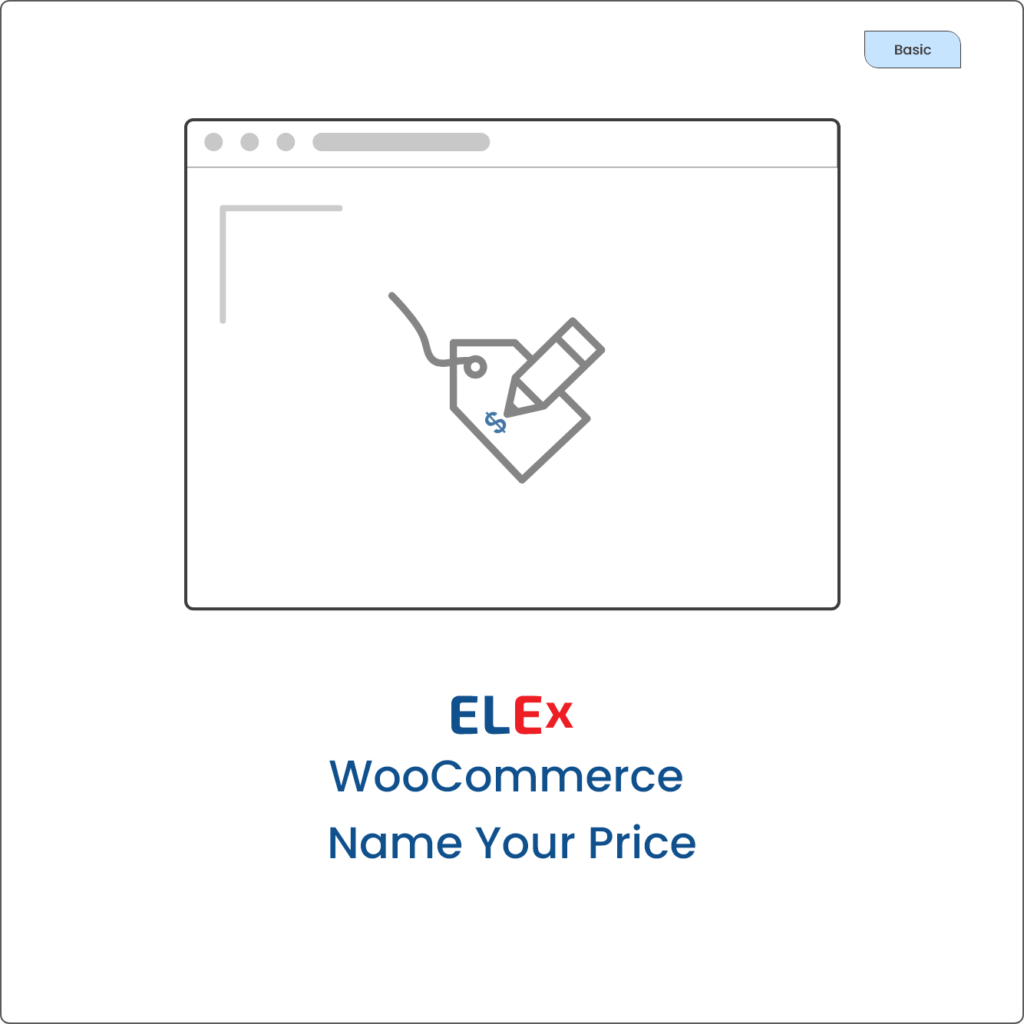 You are protected by our 30 Day Money Back Guarantee.
Each installation of the plugin will require a license key.
The license entitles 1 year of support & updates.
EasyPost charges are applicable.
100% Money Back Guarantee.
If you are not fully satisfied with our product, We do 30 days full refund. Learn more on Refund Policy.
Won't it be an interesting approach to have your customers determine the price at which they want to make purchases? How can you manage this without a huge impact on your profitability? ELEX WooCommerce Name Your Price plugin lets you accept donations, bills, or the price picked by the customers they wish to pay on your store in a controlled environment.
By leaving the choice to determine the price in the hands of customers, it also helps to analyze the market and lets you know how much the customers are willing to pay for your products. The flexible pricing model accepts the payment by enforcing or recommending a minimum price to pay by the customers to ensure the profitability of your store.  And thus it becomes a platform for a virtual bargain as well!
There is nothing better to win over the customers' minds than allowing them the freedom to grab the products at a price they wish to spend. So are you planning to adopt this customer-engaging pricing model? Then you are in the right place!
Look over your market strength and the different groups of customers based on how much they would like to spend on each product. And you can also:
Sell products in a trial to know the market prior to launching them at a fixed price.
Avoid loss by giving products by setting a minimum price for the product.
Improve sales by captivating more customers with the special option to choose a price.
Offer the Products at a Price Customers Choose
Allow the customers to enter a price at which they would like to purchase the products by giving them complete freedom.
Recommend a Minimum Price
Set an amount as the minimum purchase price in order to avoid any cost-free purchases. It will proceed with the purchase when the customer enters a price greater than or equal to the recommended minimum price.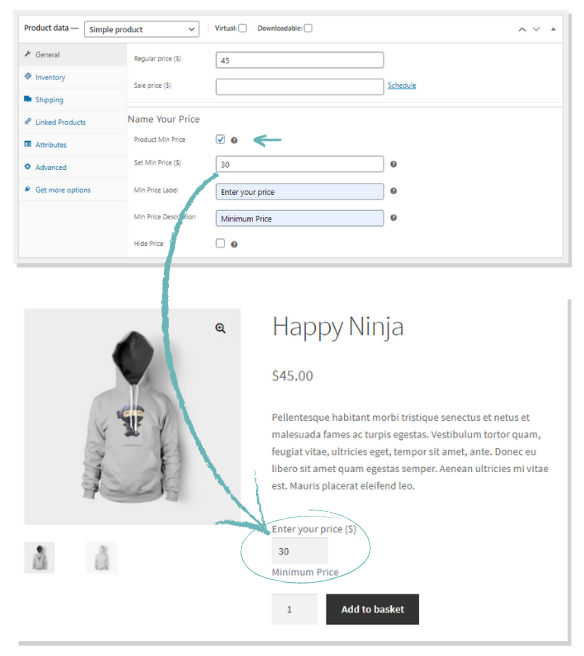 Configure Minimum Price on Product Level
Not only the global configuration of the minimum price, but also set a minimum price, its label, and description, and hide its price from the individual product pages.
Set Different Minimum Prices for Variable Products
Suggest different minimum prices for different variations of the same product from the individual product variation level.
Customize Label and Description
Set up an appropriate label and description for customers to enter the price on both the shop and product pages, depending on the type of your products.
Hide Original Price to Enter a Cost by Customers
Hide the original price from shop and product pages so that customers can insert any amount they choose.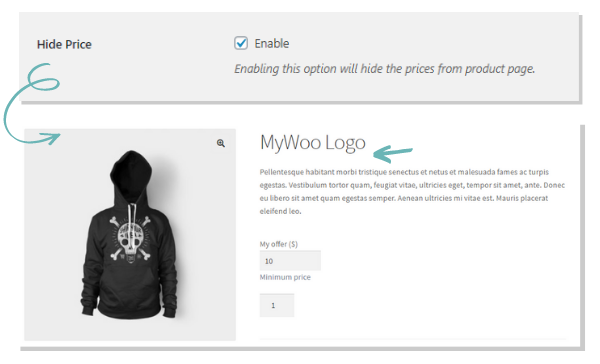 Plugin Compatibility
ELEX WooCommerce Name Your Price Plugin is compatible with,
Plugins
We only allow verified purchased customers to write reviews.
Only logged in customers who have purchased this product may leave a review.
Frequently Asked Questions
There is no trial period for our free versions. You have lifetime usage.
You can go to the "My Account" section of the website and download the latest version from the "Downloads" tab.
If you are facing any issues, you can raise a support ticket by choosing "Query Category" as "Issue with the Free Plugin". Our support team will contact you based on the priority.