ELEX WooCommerce Choose Your Delivery Date Plugin (Free)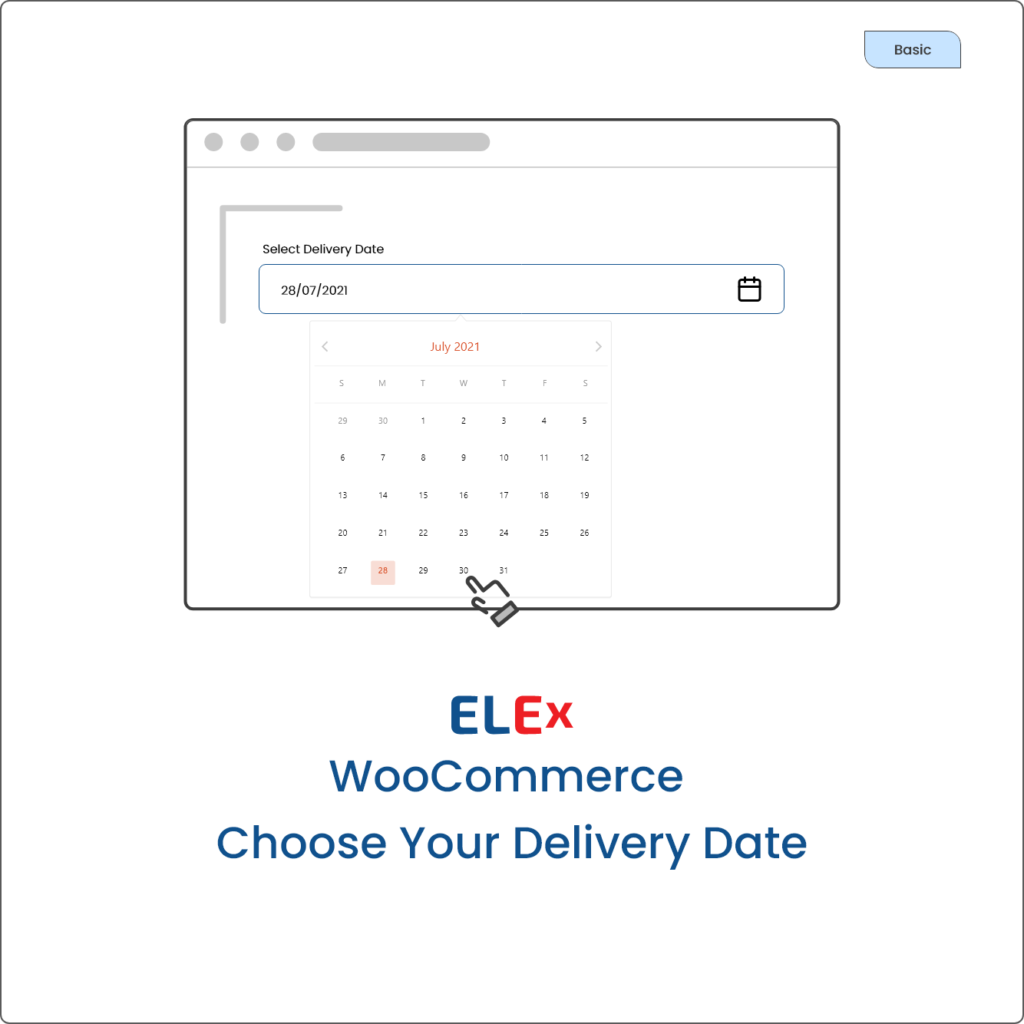 This plugin allows your shoppers to choose a delivery date while they checkout from your store.
You can set a minimum number of days it would take to deliver the products. Customers will be able to choose a date for delivery only after these specified number of days.
Also, you can set the store holidays for a week when you don't deliver.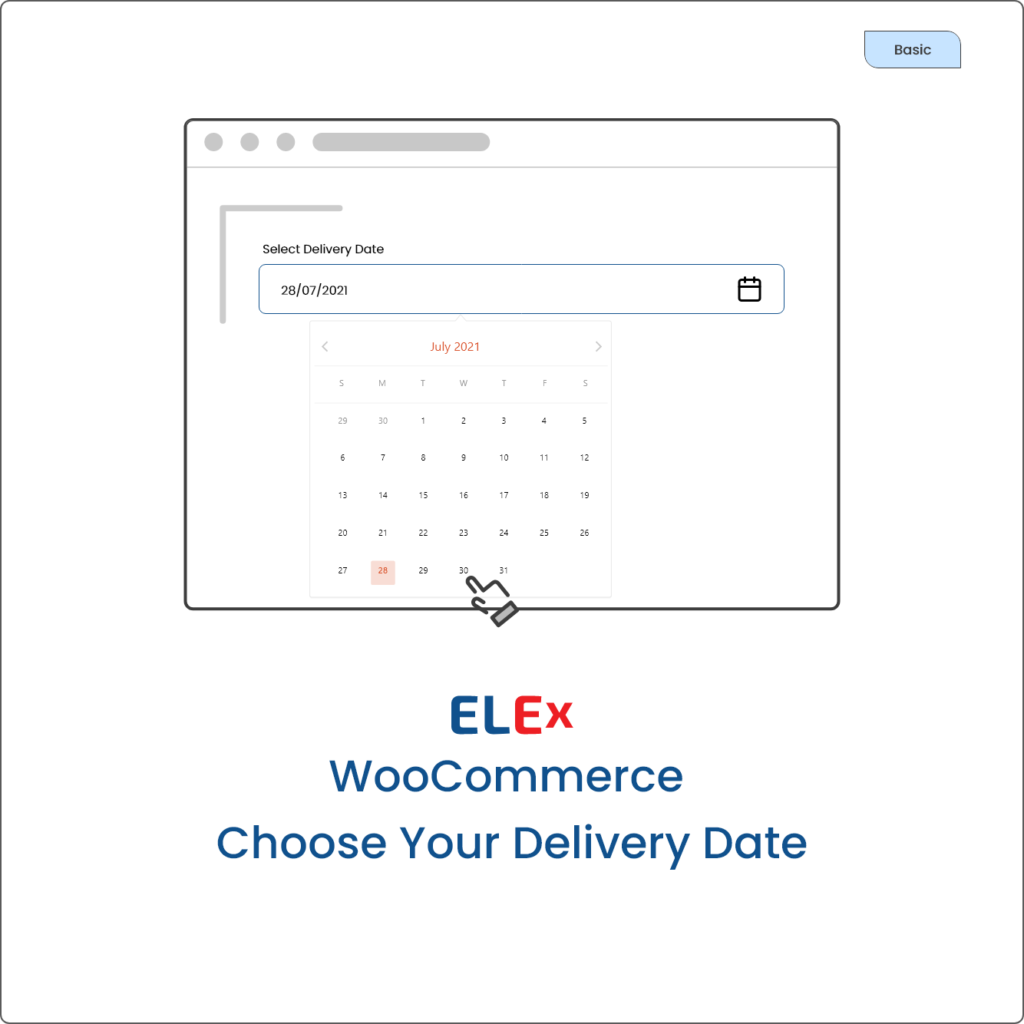 You are protected by our 30 Day Money Back Guarantee.
Each installation of the plugin will require a license key.
The license entitles 1 year of support & updates.
EasyPost charges are applicable.
100% Money Back Guarantee.
If you are not fully satisfied with our product, We do 30 days full refund. Learn more on Refund Policy.
Every shopper likes to receive their favorite products on the desired date. ELEX WooCommerce Choose Your Delivery Date plugin allows shoppers to choose a delivery date while they checkout from your store.
Improve your sales by allowing customers to decide the delivery date with this plugin. How?
There are chances that customers would make purchases while they are out of town or on a business trip. If they cannot reach their shipping address on the estimated delivery date, they may skip the purchase and in the worst case, leave your store forever. Hence, it is important to prevent customers from delaying or canceling their purchases. So, a simple solution would be to let them decide when they need to get their products.
Letting shoppers request the most convenient delivery date would make them choose your store to purchase their favorite products over and over, and this will help you get back your lost shoppers. Customers who need to send gift products to their dear ones, or deliver the products on a specific date would definitely opt for your store. So, boost your sales even more by giving the freedom to customers to choose a delivery date in their interest.
As an admin, you will have complete access to block a certain number of days to hinder customers from choosing a delivery date on one of those days. Hence, feel free to take as much time as required to prepare for the orders and delivery of items. And, even you can add your holidays in a week to restrict the delivery days from being available on holidays.
Allows Customers to Choose the Desired Delivery Date
A date field can be displayed on the Checkout page to let customers choose a convenient delivery date.
Block Certain Number of Days from Choosing as Delivery Date
Add the minimum number of days it would take to prepare the products and deliver the orders to the customer. Shoppers will be able to choose a delivery date only after the configured minimum number of days.
Keep Shoppers Informed about your Holidays
Configure your holidays to restrict customers from choosing those dates for delivery.
Add Relevant Notes for Shoppers
Display custom notes to inform customers of the details regarding choosing a delivery date and your holidays.
We only allow verified purchased customers to write reviews.
Only logged in customers who have purchased this product may leave a review.
Frequently Asked Questions
There is no trial period for our free versions. You have lifetime usage.
You can go to the "My Account" section of the website and download the latest version from the "Downloads" tab.
If you are facing any issues, you can raise a support ticket by choosing "Query Category" as "Issue with the Free Plugin". Our support team will contact you based on the priority.