Description
Description
ELEX WooCommerce Catalog Mode, Wholesale & Role Based Pricing plugin (Previously known as XAdapter Prices By User Role) is an ideal solution for enabling catalog mode, setting up wholesale pricing and role-based pricing for the products listed on your WooCommerce store. This plugin brings lots of flexibility with various customization options. The plugin supports Simple, Variable and Grouped products.
Product Walkthrough Video
Features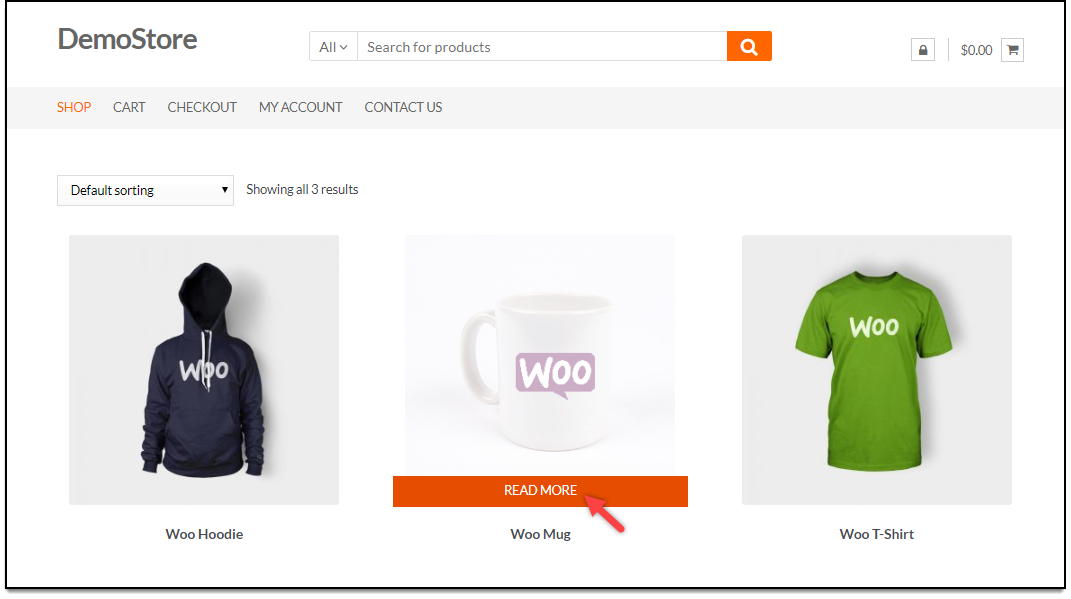 WooCommerce Catalog Mode
You can turn your whole store into Catalog mode with just a single click. Or you could select desired user roles in the advanced option, and hide product prices or remove Add to Cart button to those users. Hence turning catalog mode for only specific user roles. This feature will be helpful when you are revising product prices, updating your stocks, or are running into maintenance issues, therefore, depriving your site of losing traffic or potential customers.
WooCommerce Role Based Pricing
Your business may involve different dynamics. Create different pricing strategies for various types of users like retailers and wholesale buyers, involving several premia and loyal customers of your store. You can select existing user roles, or create custom ones. You can also offer custom offers and discounts for your loyal customers.
Product price based on User role
Not just price adjustments, you can also set product price based on user role as well. The plugin provides handy options to set custom product prices for your desired user role(s).

Role Based Tax Options
You can assign desired tax class and tax display options for each user role. You can also specify price suffix text based on user role.

Create custom User roles
If the existing user roles don't match your requirement, the plugin provides intuitive steps to create custom user roles.
Hide Products for Specific Users
Controlling product visibility to specific users. You might want some products to be available only to your wholesale customers. Instead of hiding the "Add to Cart" button, you can choose to not show these products to the normal customers.
Prioritize User roles
There may be instances where a user may be assigned more than one user role. With our plugin, you can prioritize user role for such user(s).
Unlimited Customisation Options
Our ELEX WooCommerce Catalog Mode, Wholesale & Role Based Pricing plugin offers a comprehensive solution to offer dynamic pricing to different user roles. Like, you can provide discounted rates to wholesale customers, and regular prices to retail customers. Sellers will be able to provide discounts or markups, at the product or global level, based on user role.
Not just that, you can remove Add to Cart button or hide product prices for unregistered users and defined user roles, to turn your store into catalog mode. You can replace Add to Cart button with a custom button on product page and shop page as well. If you wish to redirect your customers to an external site for specific products, you can set a custom URL for product button on the shop page. In addition to this, you can offer role-based tax options as well.
Indeed, this is an ideal WordPress extension for achieving WooCommerce catalog mode, WooCommerce wholesale pricing and WooCommerce role-based pricing for your store.
Setup different prices for simple products and each variations of variable products based on user roles.
Replace Add to Cart button with a custom button for guest users and desired user roles.
Hide product prices for guest users as well as desired user roles.
Turn your WooCommerce store into catalog mode for all users and desired users as well.
For WooCommerce catalog mode, display custom text when Add to Cart button or/and product price are hidden.
Redirect product page to third-party or affiliate sites, by assigning a custom URL for products on shop page.
For WooCommerce role based pricing, setup overall, as well as role based price adjustments.
Configure role based pricing in terms of amount or percentage value.
Price adjustments can be configured on top of regular price or role based price.
Adjust price based on product categories, for each user role.
Assign tax classes and tax display options based on user roles.
Create custom user roles. The created user role(s) will be limited to the plugin.
Setup Role-based price adjustment on individual products.
Price adjustments in terms of amount or percentage.
Price adjustments on top of regular price or role based price.
Override global price adjustment with individual product level price adjustment.
Supports both Markups and Discounts.
Add custom user roles like "retailer", "wholesaler", etc.
Setup Wholesale Prices based on user role.
Flexibility to remove Tax for the desired user roles.
Turn your WooCommerce site to Catalog Mode.
This plugin was instrumental in allowing us to produce a flexible multi-level pricing system for our customers. We had tried multiple wholesale plugins prior to using this solution but their product is by far the most comprehensive and full featured solution. The ability to control role pricing store wide by percentage discount, markups or fixed pricing levels at a product level can fit even the most demanding store requirements. This coupled with enhanced tax rules for store and cart in addition to custom price suffix really sets this product apart from the rest. Fast, responsive, powerful. Highly recommended.
Not only is this an excellent product, the support team is fantastic. They are incredibly helpful and open to implementing end-user suggestions to future releases of their products. We have utilized several plugins from their product range and are very much looking forward to using more of their software in the future.

This plug in is so good easy to use and configure. I also had a contact with the support team… very nice and professional guys, thank's for all
Susan Wranosky
Verified Owner
***** on the support team and so far the product. Very quick and insightful.
Rikardo Komen
Verified owner
Very good support. They do changes on the plugin that I asked for free and in time.
Ran into an issue and had a response very quickly. Friendly and eager to help. Super pleased with this kind of support and look forward to incorporating other products in future work.Pat on the back for the whole team with my thanks!
FREQUENTLY ASKED QUESTIONS
Do you provide support in case of an issue?
Yes. We have a support team working on for fixing any issues related with plugin.
What is your Refund policy if the plugin does not work?
100% Money back guarantee.
Is it possible to get a private demo site to test out your plugin?
Is the plugin setup complicated?
Set up process is simple. Please refer to the documentation.