Description
Description
Let's assume your eCommerce website's sales in a particular country are extremely low due to competition or some other factors. What would you do if you were in this situation? One effective method of addressing this issue is to provide customers from that particular country with a special discount.
There's no denying that tempting promotional offers are difficult to resist. Businesses can target consumers at the micro-level with location-based discounts. Location-based discounts allow businesses to target specific customer segments with targeted offers. If you offer a discount based on the shipping country chosen on the checkout page, it will also be a pleasant surprise for your customers.
Unfortunately, the default WooCommerce system does not allow you to limit the availability of discounts for any particular country. You have the option of adding a plugin supporting this feature and the ELEX Discount Per Country plugin for WooCommerce is a great choice since it allows you to restrict your discounts to your country/states of preference.
The ELEX WooCommerce Discount Per Country Plugin allows you to configure and implement a discount on the checkout page, based on the customer's selected shipping states/country.
Benefits of the Discount Per Country Plugin
It's completely free and highly targeted.
Convert website visitors into new customers.
Convert customer impulses into sales.
Features
Based on the Shipping Country or State, Apply a Percentage Discount
Apply a percentage discount based on the country or state of shipping. You can also apply the same amount of discounts to multiple states or countries by adding them all together.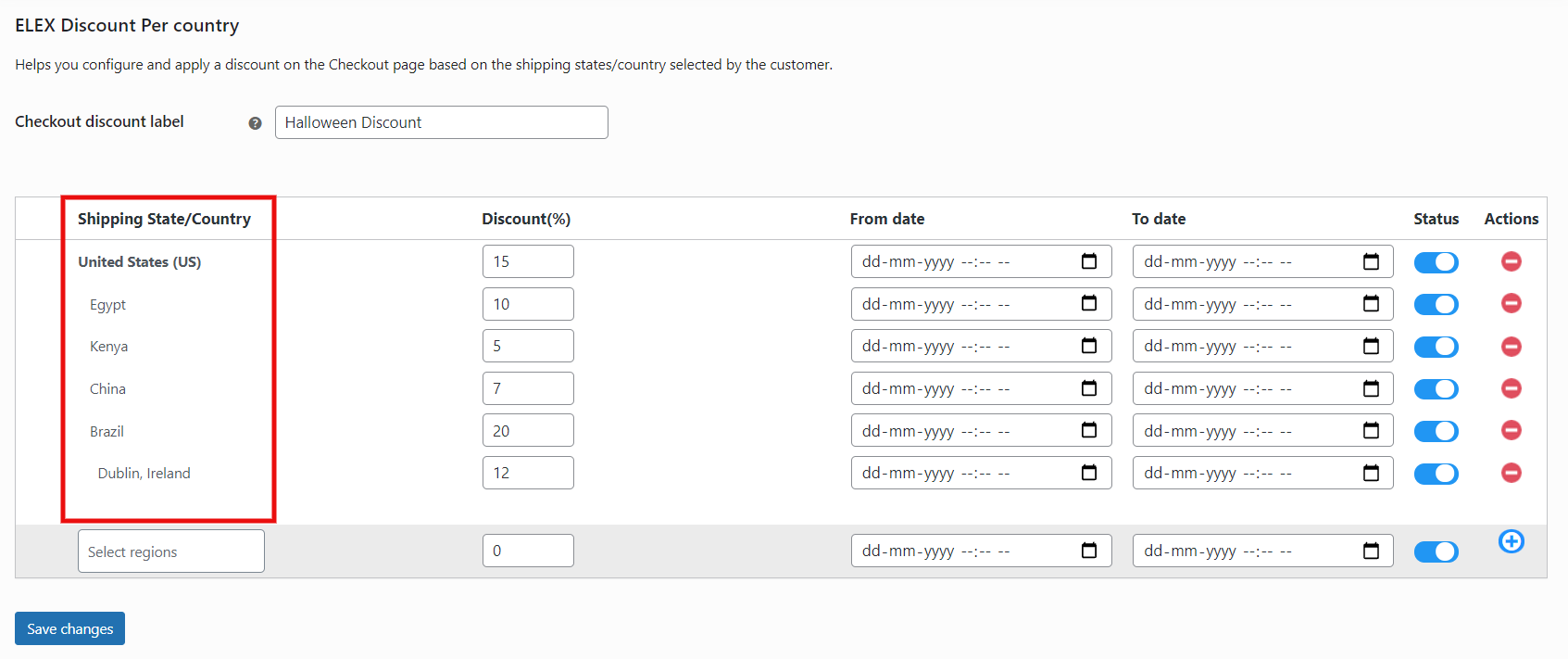 Unlimited Number of Discounts
You can create as many discounts as you wish for various states and countries.
Complete Control Over the Duration of the Discount
You can create limited-time discounts and offers by specifying a start and end date and time for the discount.
Enable or Disable the Discount at any Time
You can quickly activate or disable discounts as and when needed with our easy toggle option.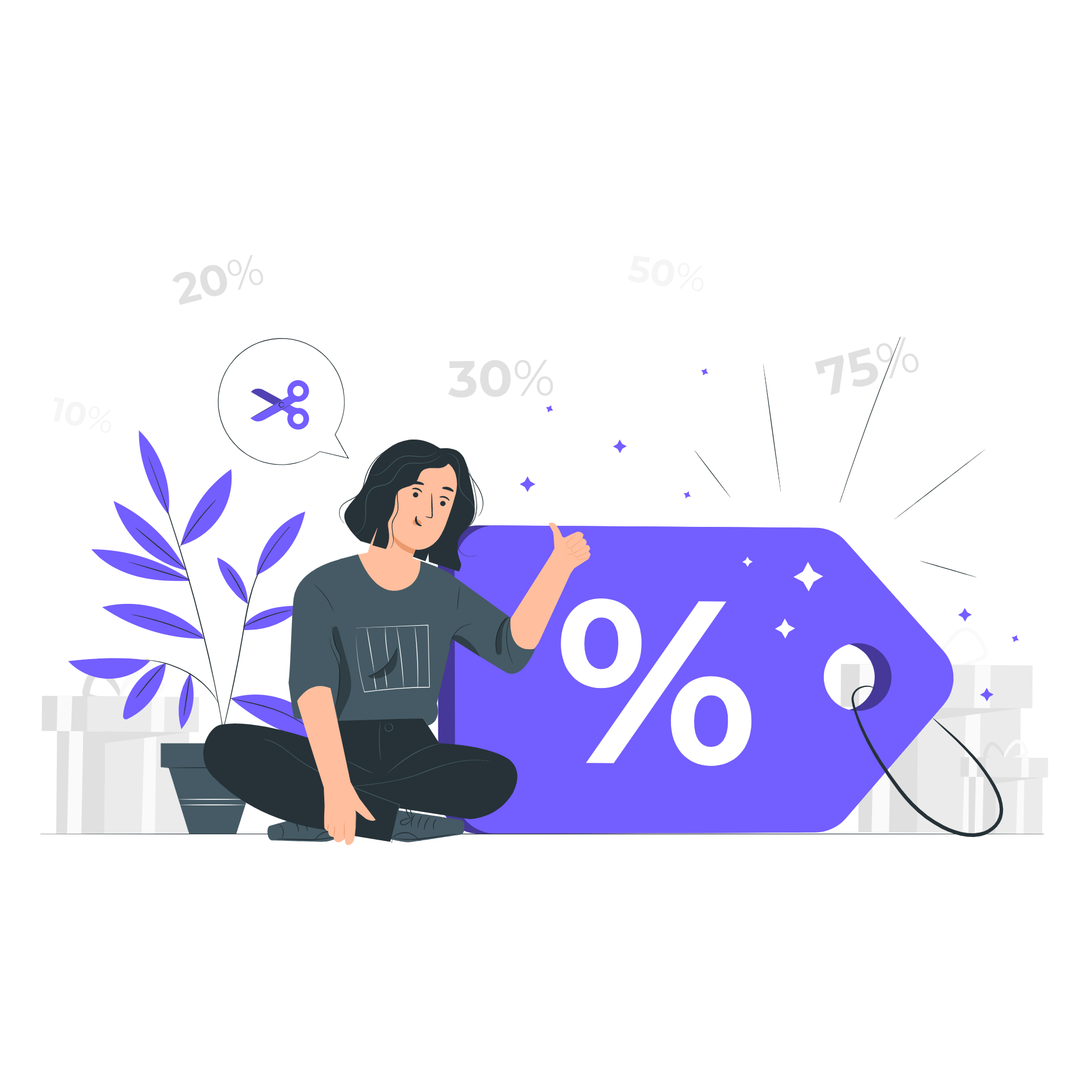 Customise the Discount Label
The discount label by default is 'Discount Per Country,' but you can change it to whatever best suits your marketing campaign.
FREQUENTLY ASKED QUESTIONS
How can I receive updates for the plugin?
The most recent version can be downloaded from the "Downloads" tab in the website's "My Account" section.
How long can I use this Free version? Is there a trial period?
Our free versions have no trial period. You have lifetime usage.
What if I face issues with the plugin? Do you provide support for free products?
If you have any problems, please submit a support ticket with "Query Category" set as "Issue with the Free Plugin." Our customer service representatives will contact you based on the priority level.