You put a lot of efforts in getting relevant traffic to your online store. You spend on marketing and site optimization so that your customers get a great experience in your store. But what if your customers abandon cart just because you were offering a higher shipping rate. This is not the only aspect of shipping that impacts customer behavior on the cart/checkout page. Factors like free shipping, flat rate, and return policy also decide if customers are going to complete a transaction or not. So you require a well-tested shipping strategy that converts your leads into sales.
Let's find out the result of a sample survey taken on a group of online buyers and the strategies that can help you give a better shape to your shipping strategy.
Customer's Expectations
Customers surveys are the major source of business decisions. Let's go through the outcome of the survey and explore possibilities. We'll also discuss different aspects of the survey and the steps you can take to get the maximum benefits.
As a result of the competition among the e-commerce companies, online buyers are the one who has benefitted the most. Their expectation has risen for slashed prices for products. But around 25% want a fast, flexible and safe delivery and 23% of the want the return policy to be easy. To help you further, the survey says that around 66% of online buyers long for a free return service.
The survey indicates that:
88% 

of consumers are willing to pay for same-day or faster delivery
Older consumers (ages 65 or older) place a greater premium on being able to choose their delivery times.
Buyers care more about delivery method and speed than about who's doing the actual delivering.
Customers also want comfort with the interface. So you need to go for shipping companies which provide you with a fully automated shipping solution for your online store. This means your carrier should provide real-time shipping rates, a list of services to choose from on the cart page, efficient packing methods and a delivery that matches customers expectations.
Some of the basic shipping strategies are:
Free Shipping
Using Real-time rates form carriers
Flat Rate
A sound return policy
Let's explore these in detail.
Offer Free Shipping
Free shipping is an eye-catcher and any e-commerce store offering free shipping attracts more customers than the one not offering it. You can avoid around 60% of cart abandonment by offering free shipping to your customers. Plus it attracts more customers to your online store. You can offer free shipping:
For Certain Items- You can consider giving free shipping on items that are small in size and are not costly. For more strategies on offering free shipping, you can follow e-commerce giants like Amazon.
For Domestic Customers- You can offer free shipping for buyers who are in areas where your shipping expenses are not high.
When Cart Total crosses a minimum order amount- This is the best way of offering free shipping. In this, you offer free shipping to all your customers if their order amount crosses a minimum value. This helps in increasing the 'Average Order Value' of your store and cover the shipping costs with ease. You can make it more profitable by restricting free shipping to selected categories like accessories, merchandise, etc.
But doing so is not the most profitable thing for an online business. This often makes you raise product costs, giving an edge to your competitors. So offering free shipping requires an extensive research of your inventory, customer base, location, and your shipping expenses. You packing efforts can also help you reduce your shipping expenses.
Setting Free Shipping in WooCommerce
Use Real-Time Rates
Real-time shipping rates are a great relief for online store owners. This helps you charge your customers for shipping just what you are getting charged by shipping carriers. Major shipping carriers offer their API's different e-commerce platforms which calculate real-time shipping rates based on the product attributes and the customer location. It is also the best way to offer transparency, which is good for your brand.
With these plugins, each time your customers move to the cart page, they get a quote from the shipping carrier based on product quantity, dimensions, weight, and the destination. Shipping rates are highly affected by the packing methods present in the plugins. For instance, if you go for individual packing of products, total shipping costs are higher per order whereas in case of box-packing and weight-based packing the shipping rates are reduced per order.
Shipping carriers also offer business accounts with negotiated rates, which you can reduce the shipping rates you offer. ELEX shipping plugins help you show either of the retail or the negotiated shipping rates, giving you more control over the pricing. These plugins also allow you to add adjustments to real-time shipping charges, that you can use to cover your handling charges. If you want multiple carriers you can use ELEX EasyPost Shipping Method Plugin for WooCommerce, that allows you to add your existing carrier account with the current pricing plan you have.
So real-time rates increase the trust customers have in your store. It shows that you are not trying to come up with shipping rates on your own or charging more than it should be. This is also the best way to ensure that your customers are getting the best available shipping rates. This is equally suitable for all types of products you sell as rates are calculated by the shipping calculator by the carrier itself.
Customers usually don't look at the name of the carrier as long as they get the cheapest shipping rates and packages reach safely in their hands. So you can associate with different carriers for cheaper shipping rates.
You can show live shipping rates with the following shipping plugins build by ELEXtensions:
Offer Flat Rates
Finally, you can go for a flat rate for shipping. First, divide the products in your store into different categories based on weight and dimensions of the products. And then come up with a median value for all shipping rates of the product in the category. You must consider the dimensional weights of the products while deciding the shipping rates. This will help you get a precise estimation of shipping rates. You should make the necessary changes to the median value so that you don't overcharge or undercharge for a particular product.
USPS flat rate boxes come in different sizes and fixed prices. You can use these boxes to ship objects which fit in these boxes and are heavier. These are a great alternative to the dimensional weight charges by carriers.
On WooCommerce, you can charge a flat rate per category or charge shipping for the most expensive shipping class.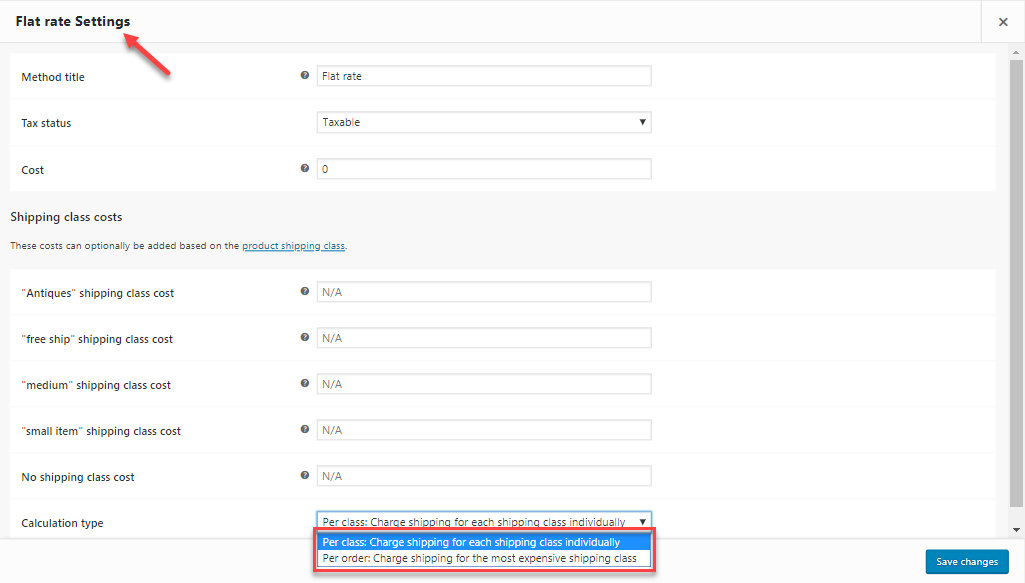 Offer Easy Return Policy
Your shipping strategy should have a straight and simple return policy. As most buyers prefer a free return of defected or not required product, offering one will leave a positive impact on customers. You should also specify the terms and conditions as customers do look for these before completing a purchase.
Closing Comments
What we discussed here are the options you can include in your shipping strategy. You should finalize your shipping strategy after a good statistical analysis of your products and the available shipping options. It should also include global trends in customer behavior and wishes. And once you execute a strategy, come back to the drawing table in the next few months and restructure the strategy.
You can visit our plugins section for more of our shipping plugins and contact our online support for any technical assistance and pre-sales queries.