In this article, we take a look at what is the cheapest way to ship books. Also, we shall take a look at some popular ways to do the same.
Introduction
Shipping books never seem to be a great deal when it comes to eCommerce. But if you see more than100 a million books get printed and shipped all over the world even when ebooks are available. Henceforth it is also evident that shipping books are also a  business worth investing. Hence let's get to know how to ship books especially in the cheapest manner [ Compare the Shipping Cost & Estimated Delivery Date from Leading Shipping Carriers ].
How to Pack Books for Shipping?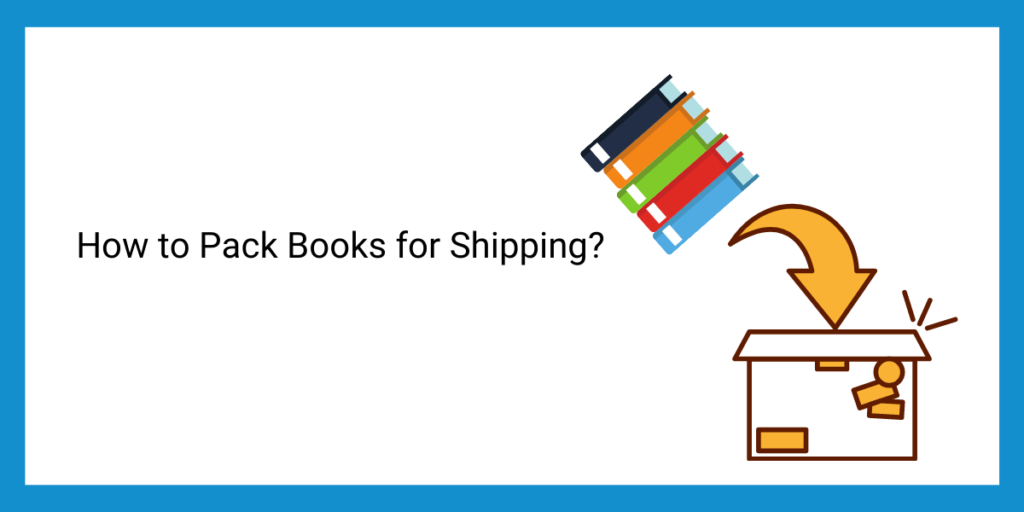 To get your books delivered safely you need to pack them well so that it doesn't get damaged. You get a variety of packing options with boxes of varied sizes to suit your need. Even then make sure that your books are packed securely. You might see plenty of ways to do it right, here are some of them.
#1. Get your Supplies first
First, to get your books to ship to be packed, you need to get some things sorted out. Here are some of the items you need to get ready before you pack your books.
Shipping boxes.
Packing tape
Corrugated cardboard rolls.
Scissors
Stapler
bubble wrap or clear plastic bags
books to pack.
#2. Pack your book with the Order slip
When you are packing the books, ensure that the order slip is also packed well, as these are some important ones that should reach the customer. Ensure you pack the book and the order slip in a plastic wrap or a bubble wrap. If it a zip lock bag, then zip it too and then fold the ends and staple it or tape it well.
Bubble wrap is ideal when you are shipping old books whose book cover is almost withered and are fragile. Once you wrap it in the bubble wrap, you need to cut it to size. Once done, take it in such a way that the no portion of the book is exposed and is covered all well.
#3. Secure with Corrugated Cardboard
To avoid the accidents with wear and tear while shipping, it is ideal to wrap it up in cardboard. You can place the book on the cardboard and then wrap it. Cut off the extra edges if required. If you feel the packing is still not secured, then wrap again.
#4. Tape it up and staple it
Keep the open ends stapled, so that nothing gets into the cardboard box and nothing gets out too. Then to further secured the same, seal it well using the tape.
#5. Place the books in the shipping box to ship it securely
You can use any kind of shipping boxes while shipping. There are flat-rate boxes from USPS, which are cost-effective and popularly available. Once you put the book covered in the shipping box, you can make it intact using other stuffings like bubble wrap, paper pieces etc.
#6. Ship the books
Finally, now the box is ready to get shipped. Get the shipping label affixed on the box and then send it across. You can obtain the shipping rates from various shipping carriers and then choose to ship the box with the one which is ideal for you.
What size of the box to choose for shipping books?
The size of the box depends on the items containing it. Hence before choosing the right box, you need to decide what needs to be shipped. Standard box size is 17"x12"x12" for shipping large books. You can also add custom box sizes in your store, when you use certain shipping options in your WooCommerce store, as per your convenience to facilitate the economical way of shipping for your customers on your store.
USPS flat rate boxes are the most economical ones, which are readily used by most of them. Additionally, it is the cheapest way to ship anything, even books.
Which is the cheapest way of sending books?
To decide upon the same, you need to make a comparison of the shipping rates, the shipping boxes cost etc, which will ultimately decide the shipping cost. Here are some of the cheapest shipping options for sending books.
USPS Priority Mail – This is the most affordable shipping option all over the US. It is fast and reliable as well, and you get shipping insurance of $50 over shipping also with a free pickup.
USPS Flat rate shipping –USPS flat rate boxes are the cheapest option for shipping. If you just want to ship single books and all, you can even choose a flat rate envelope. Again the weight and dimension do matter.
USPS Media Mail – This is essentially made for shipping media like books, DVDs, videotapes, CDs etc. The cost of the same depends on the weight of the package. Learn more about weight-based packing to pack and send your packages affordably.
USPS Parcel Post-  This shipping service is basically for retail services. It is slower than the Priority mail service, less expensive but ideal for larger items.
Amazon – Amazon is rightly one of the booming marketplace options for shipping books. It has its own courier fleets, which helps to do shipping swiftly.
UPS Ground-It is a reliable and fairly economical option to ship books anywhere within the US. It takes three to five days to ship the items.
To Wrap Up
With printed books still in demand than the ebooks, you need to ensure your business to ship books with better packing and better shipping services. Find out the best shipping rates and packaging options to offer the best and the affordable price to obtain the cheapest way to ship books. Integrate the right shipping service on your WooCommerce store, to obtain shipping rates which are decided upon the packaging options and the live shipping rates. Here are some of the popular WooCommerce shipping plugins, which you can incorporate in your WooCommerce store and get better with offering the cheapest shipping options for books.
Read about the plugin features in the detailed documentation and product page.
Read More :