Are you looking to ship wine internationally? Then you should know there are several hidden aspects you need to consider while shipping wine, whether as a gift to a loved one or as a commercial shipment to your customers. There are strict rules associated with shipping wine and also you need to be aware of the various rules and federal laws while shipping wine. Each country follows different laws for shipping items like wine. In this article, we are throwing light upon certain aspects you need to keep in mind while you ship wine internationally to any country.
Can I Ship Wine?
If you are a retailer, you must have looked for options for sending wine to your customers. You might have figured out several options to do it, effectively disturbing no specific restrictions that are imposed by the local government or the shipping service. The key is to know all the restrictions and regulations for shipping wine, so here we look at a few of them.
It is always best to brush up on the rules and regulations regarding the shipping of wine to any country since each has different wine export and import rules.

In the US, you cannot send wine via the post office, you need to send it using commercial carriers like FedEx or UPS.

Always make sure that you are labeling the wine package as "fragile" and the shipping carrier knows very well that you are shipping wine.

Be it a gift or commercial consignment, you need to fill up the customs form accurately.

Make sure you need not pay additional taxes and duties on shipping wine. If you need to, find how much it actually costs you.
Which Couriers Accept Wine Shipments?
When you are looking for the right shipping carrier to ship your wine bottles as a gift or commercial consignment, you need to work around the federal laws of the country and also consider the restrictions of whichever shipping carrier you choose to ship with. To get a better understanding, let's look at the regulations by popular carriers to ship wine.
USPS
Be it domestic or international, USPS does not allow shipping wine. It is to be noted that, even when you are shipping any item in a box that was once used for shipping wine, they will reject your package based on the restrictions on alcohol shipping. 
UPS
UPS allows shipping wine or other alcoholic beverages, but there are specific requirements that need to be fulfilled to process the shipment. Here are some:
You need a UPS account.

An alcohol shipment contract.

Being licensed and authorized to ship alcohol. 

Not shipping to the consumers directly.

Ensure proper packaging of wine bottles in molded fiber trays, folded corrugated trays, or molded Expanded Polystyrene (EPS) foam.

Clear labeling of packages.

Documenting the shipment with shipping labels.

Need to get an adult signature at the time of delivery.
FedEx
FedEx also allows shipping wine and other alcoholic beverages. However, if you are shipping with FedEx, there are certain requirements that you need to know, they include:
You require a FedEx account.

Sign up for an alcohol beverage shipment agreement.

Properly pack the wine bottles with the case thoroughly covered in soft, protective materials to avoid breakage.

Ensure that you label the package to show it contains alcohol or wine.

Ensure adult signature at the time of delivery.
How to Incorporate Shipping options on your WooCommerce store
As said above, you need to have the required credentials when you are shipping wine anywhere. With the right shipping plugin incorporated in your store, you can ease the process of order processing from your store. Here using ELEX EasyPost (FedEx, UPS, Canada Post & USPS) Shipping & Label Printing Plugin for WooCommerce, will help you get shipping rates from popular shipping carriers like UPS, FedEx, etc., on your store.
The best part of using these plugins is that you can easily fetch real-time shipping rates from popular shipping services.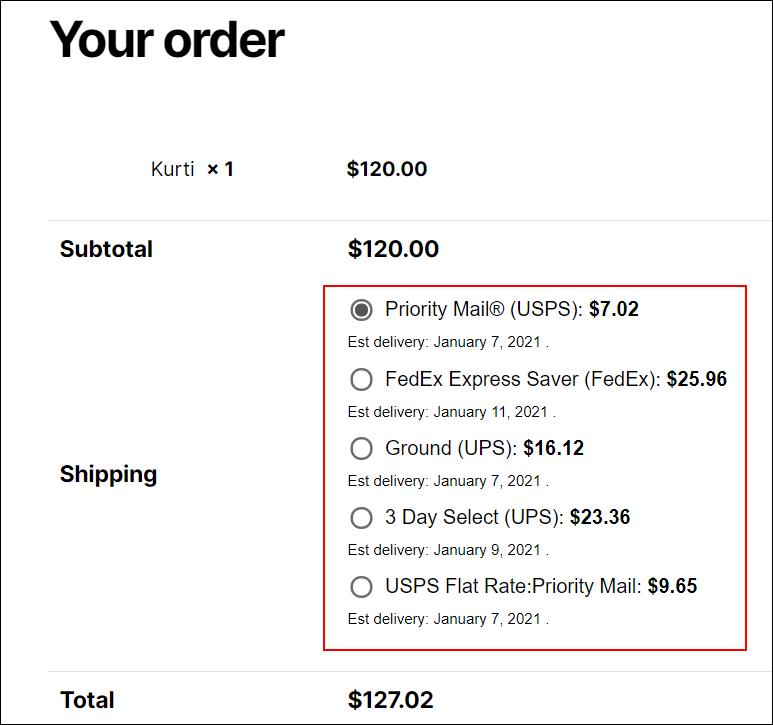 You can also group the items as per the class they belong to and then choose the default options that suit the shipping requirement.
Since you want to ship the wine as a separate entity, you can specify that while choosing the packaging options in the plugin settings.
You can also set the "adult signature required" settings for your shipment in the product settings using the plugin.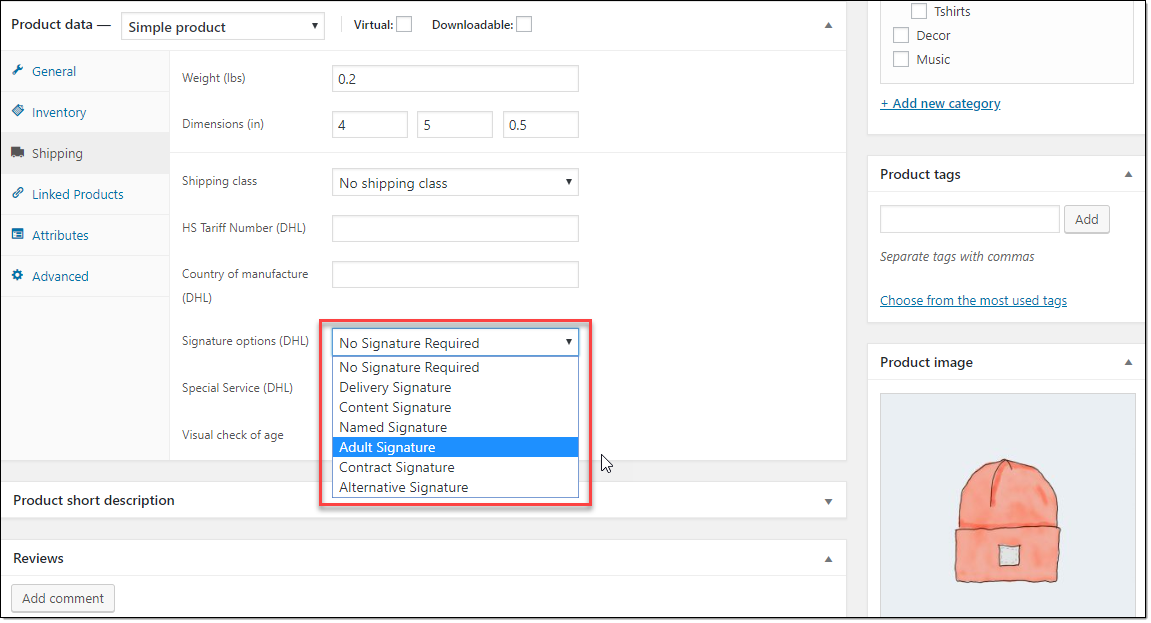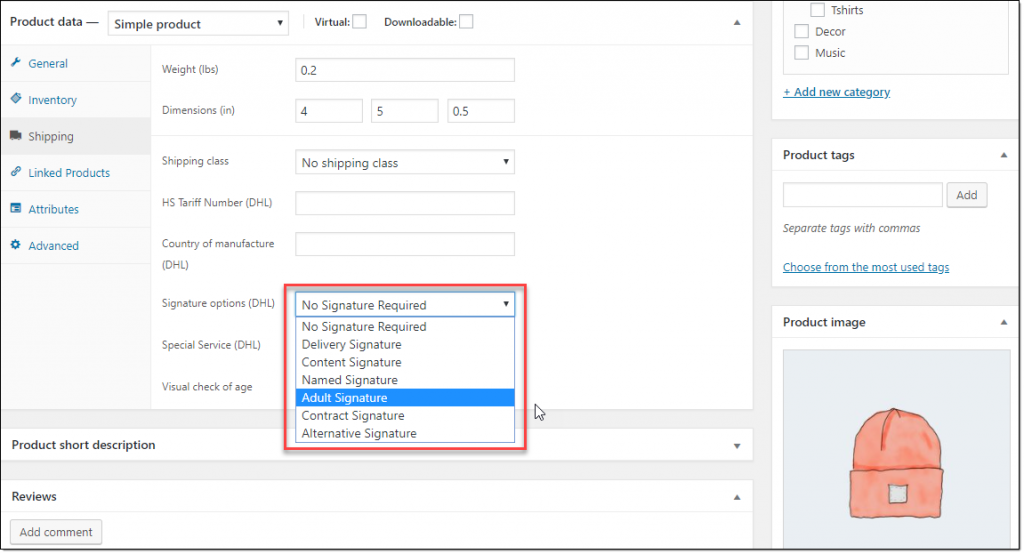 All these options will ensure that the shipment is delivered safely to your customers. You can also obtain tracking details from the plugin itself.
Also, get the right shipping labels for your order with appropriate labeling.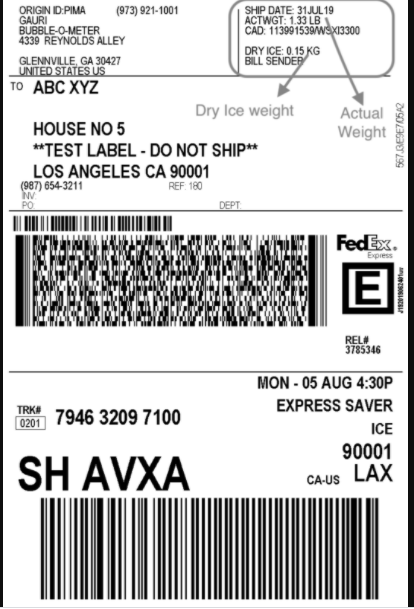 How Should I Package Wine for Shipping?
The very first thing about shipping wine is to pack it properly so there is no damage happening during its transit. Here are a few things to know while packing wine for shipping.
5 Aspects to Consider when Packaging Wine
How to secure the bottles to remain safe during transit

The mode of transportation being used for shipping.

The rules and regulations of the recipient country.

Any regulations from the shipping carrier

The overall presentation of the package
5 Different Packaging Materials
To further ensure the safety of the wine bottles packed, you need to make use of packaging materials. Here are five handy ones:
Cardboard boxes

Cardboard cartons

Wrapping materials

Polystyrene

Adhesive tapes
Steps for Packing Your Wine
Here is a step-by-step guide to pack your wine to ship with no damage.
Pack the bottles using bubble wrap, cartons, tissue, or any other protective material that will prevent any damage or help them withstand any shocks while in transit.

Put the bottles in a cardboard box or carton separating them using cardboard dividers or any other cushioning materials that will hold them tight. If there are gaps, do not forget to fill them to limit any kind of movement.

Seal the smaller box carefully and place it in the larger box. Make use of cushioning materials to fill up the empty spaces and then secure the box with tape.

Attach polystyrene sheets that will act as a shock absorber outside the cardboard box which will protect the bottles further in transit

Now place this box in a third sturdy box and fill up any empty spaces carefully. Fill the top with polystyrene before fastening the lid shut with a fair amount of sealant.

Mark "FRAGILE" or label them "Handle with Care" on the top and sides of the carton.
How to handle Customs when shipping Wine?
Customs is a crucial part of shipping and you cannot pass through checks without valid documents, especially for shipping alcohol or wine. Here are a few important things to know:
Make clear customs declarations for alcohol: The major factor when you are shipping wine or alcohol is that you need to provide accurate documents, especially when you are shipping large quantities, which require a valid import license. If you cannot handle the customs guidelines on your own, then you can do it with the help of a customs broker. Always remember that you need a valid Federal permit if the wine is for resale or commercial purposes.
Taxes and Duties for Shipping Alcohol: They will charge you shipping duty while exporting wine to any country. The amount is depending upon the alcohol content of the wine, and not just the wine itself. Mostly the charges are like $1-$2/liter of wine. Again, the rates are high for spirits like vodka and cognac. You can always look for additional information when in doubt while shipping anything like wine or alcoholic substances. 
Please keep in mind that all these depend and vary with the rules as per the destination country.
Ship Wine Internationally and Enhance your Business
Wine shipping can be tricky, but when done adhering to the rules and regulations by the Federal laws and that of the shipping carrier, you can accomplish your shipping effortlessly. Bearing in mind the above-listed things, you can ease the process and swiftly ship wine to your customers internationally or even as a gift. 
Further Reading: