Have you ever added coupon codes to your website? If not, this is a great time to consider it. Coupon codes have become increasingly popular in the e-commerce community, and for good reason.
Not only do they increase sales, but they also help you build brand loyalty. But before you jump right into adding coupon codes to your online store, there are a few important things to know about them. In this article, we'll be discussing all the important aspects of coupon codes and their benefits and drawbacks.
We'll also provide tips on how to effectively use coupon codes in order to maximize the visibility of your store and drive more sales with minimal effort. So let's get started and learn all you need to know about coupon codes!
What Are Coupon Codes?
Coupon codes may sound complicated, but they don't have to be! In its simplest terms, a coupon code is a promotional code that customers can enter on an e-commerce store website to get a discount. They can apply to the purchase of any product available on the website and come in many forms—a percentage off, money off(fixed amount), free shipping, and many more.
Coupon codes are great for encouraging customers to buy more products from your store. They give shoppers the extra incentive they need to make the purchase, meaning more sales and greater customer loyalty for your store. They can also be used as part of an email marketing campaign or as rewards for loyal customers.
At the same time, though, it's important to remember that coupon codes come with their own set of challenges. You have to keep your coupons up-to-date and make sure they don't expire before customers use them. You also have to keep track of how many coupons are being used and make sure you don't issue too many at once.
How Do Coupon Codes Work?
Coupon codes are special offers for customers that provide discounts and promotions for online stores. When you have a coupon code, you can redeem it to receive discounted prices on products or services. It's an excellent way for both the store and the customer to save money.
But how do coupon codes actually work? Well, in a nutshell, it's a simple process: when customers add items to their cart, they'll be able to enter their coupon codes before they finalize their checkout. The store then checks the code against its records, and if valid, deducts the associated discount from the total cost. (This entire process can be automated using the ELEX WooCommerce Abandoned Cart Recovery with Dynamic Coupons plugin for WooCommerce)
These codes also come in handy when running promotional campaigns, there's no easier way to inform customers about special offers than sending out unique discount codes that they can use on your website. Although there are some drawbacks associated with using coupon codes such as tracking and accounting issues, by understanding how they work and how to utilize them effectively, e-commerce stores can maximize their benefits and enjoy long-term success.
Common Types of Coupon Codes 
When it comes to coupon codes, there's no one-size-fits-all solution. But luckily, there's a variety of codes available to suit your exact needs! The main types of coupon codes are:
Percentage off

: This type of code offers customers a certain percent reduction from the total cost of their order. For example, you could offer customers 10% off their order by entering the code at checkout.

Free shipping

: This type of code offers customers free delivery for their orders. For example, you could offer free delivery if the customer spends more than $50 and enters the code at checkout.

Buy one get one free

: This type of code offers customers a free item if they purchase another item. For example, you could offer them one free item if they purchase two items and enter the code at checkout.
Besides these major categories, there are also others such as flat discounts, bundles/sets, and loyalty discounts. No matter what type of coupon code you choose to offer your customers, it's important that you understand how each type works so that you can determine which will be most suitable for your business.
Pros and Cons of Using Coupon Codes
Now that you know more about what coupon codes actually are, let's review the pros and cons of using them in your e-commerce store.
Pros
Using coupon codes has a few advantages that you should consider if you're looking to start utilizing them. For starters, they can help you to attract new customers who are searching for deals and discounts. This means that they will be more likely to make a purchase, increasing your overall customer base.
Coupon codes can be great for enticing customers to buy from your store. They can give your customers the feeling that they're getting a discount, which can go a long way in making them happy.
Coupon codes don't just bring new customers in, they can also be used to reward existing ones. By offering rewards and discounts to those who have already made a purchase from your store, you're showing them that their loyalty is appreciated and will encourage them to make further purchases in the future.
Coupon codes can also help you increase sales since it's likely that customers will spend more when they feel like they're getting a great deal. Additionally, coupon codes can also help you track user behavior, so you can see which coupons drive the most traffic and sales in your store.
Finally, coupon codes are great for improving customer satisfaction levels. Many people enjoy using coupons and discounts when shopping online, and by offering those opportunities, you create a user experience that customers will appreciate, ultimately leading to positive word-of-mouth advertising for your store.
Cons
When it comes to utilizing coupon codes, it's not all merry, there are a few drawbacks. When it comes to the disadvantages, here are a few things to consider:
Discounts Can Lower Revenue
Coupon codes can be a great way to draw in customers and increase traffic, but discounts can be too much of a good thing. If you offer too deep of a discount, your store might not make up the cost. It's important to do research and find the right balance between discounts that will draw customers without reducing profits too much.
Coupons Can Discourage Long-Term Customers
Coupon codes can work great for one-time customers; however, they may not encourage long-term customer loyalty. People relying on coupons may not build a habit of buying regularly from your store, thus potentially costing you more in the long run due to higher marketing costs.
Coupons Need Maintenance & Administration Attention
Every store needs an eCommerce platform that is capable of creating coupon codes as well as tracking their success through reports. And then there's maintaining the coupons and ensuring that they're up-to-date and correctly functioning. If you offer too many coupon codes or let them become outdated or inactive, it can cause more headaches than rewards.
Common Mistakes to Avoid When Offering Coupon Codes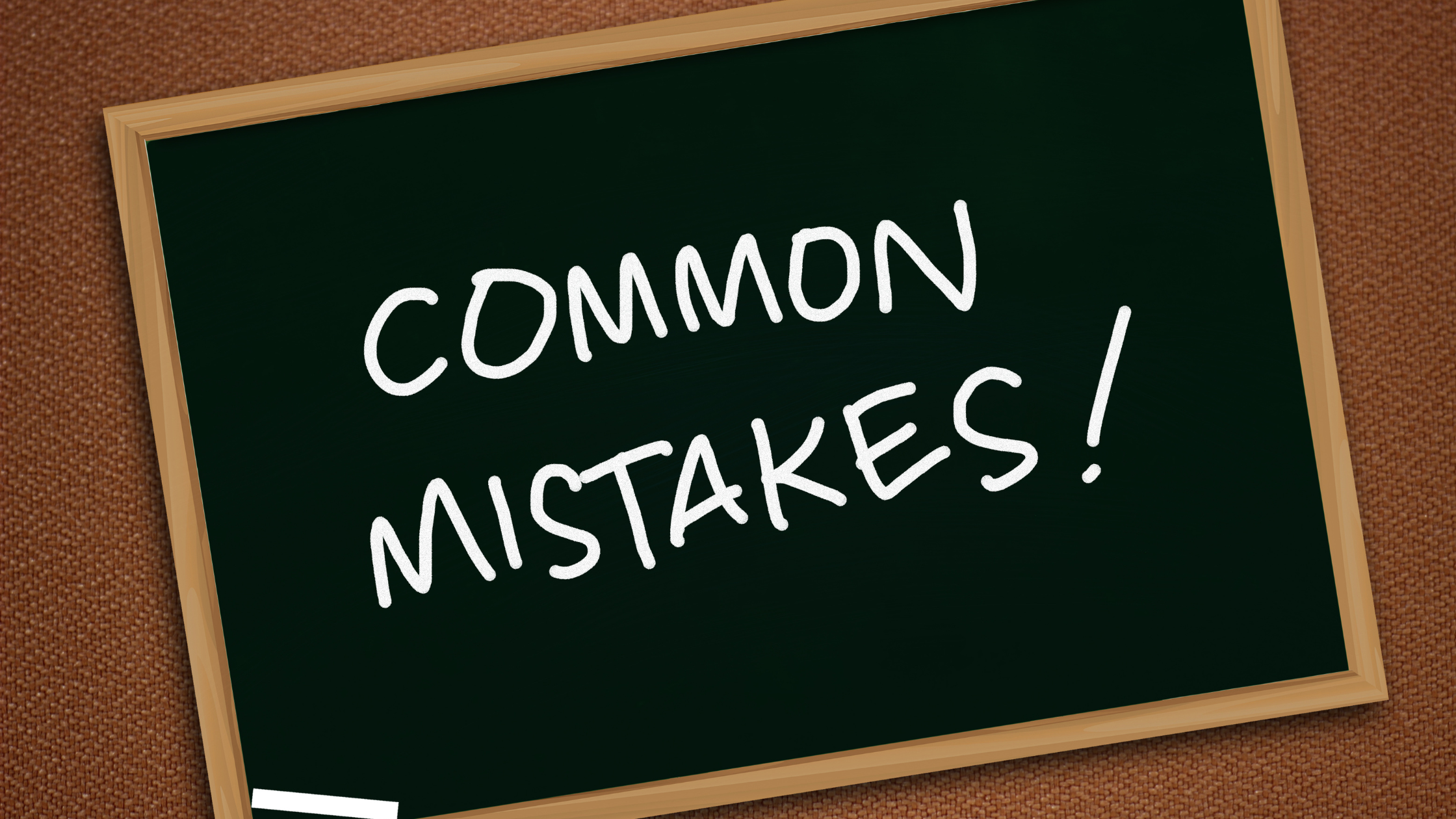 When offering coupon codes, there are some common mistakes you want to make sure to avoid. It's important to understand what those mistakes are so you don't wind up receiving negative feedback or reviews about your business.
Offer Codes for Limited Times Only
One of the most common mistakes is to offer a coupon code for too long, or indefinitely. Doing this will give customers a false impression that discounts will always be available. This can lead to customers expecting discounts even when they are not on offer, and can provide an unfair advantage over customers who have purchased at full price in the past.
Do Not Send Too Many Promotions
Another mistake is sending out too many promotions each month. This can be seen as desperate and pushy, and more likely to turn off potential customers than attract them. Use your judgment here; sending out one or two promotions per month should be enough, as it will show that you value customer loyalty and respect their time.
Make Sure Coupon Codes Are Easy To Redeem
Lastly, make sure that your coupon codes are easy to redeem. Make sure they're clearly visible on the website, don't require an excessive amount of steps to claim them, and work without any issues when entered into the checkout page of your e-commerce store.
By avoiding these simple mistakes you should find it easier to create effective coupon codes that drive sales while also providing value and convenience to your customers!
Best Practices for Using Coupon Codes
Using coupon codes can be a great way to drive sales and encourage customers to spend more. But, as with everything, there are some best practices that you should follow if you want to make the most of the coupon-code system.
Keep Them Fresh And Unique
If you use coupon codes for a long period of time, customers will become aware and stop providing their personal information and repeat purchases. Make sure you keep things fresh by changing your coupon codes regularly.
Use Data To Make Decisions
Use the data on customer purchase habits that you have collected while they have used your coupon code system. This data will help guide you in deciding which codes might do better and what kind of discounts you might want to offer.
Don't Overuse Coupon Codes
When using coupon codes, don't offer them too often or it may create an expectation among customers that they will always get a discount when shopping with you. Offer coupons sparingly so that customers stay interested in them.
Track Your Coupon Codes
Tracking your coupon codes is an essential step. Use analytics tools to find out what is working best for each promotion and which ones are getting redeemed more than others. This will help you adjust future promotions accordingly for better results.
How to Track the Performance of Your Coupon Codes
Now that you get it, you might be wondering how to track the performance of your coupon codes. Tracking is pretty important if you're going to determine whether or not coupon codes are going to be worth your while. And luckily, the good news is that there are a number of ways you can track and measure the effectiveness of coupon codes.
Analytical tools
Using analytical tools like Google Analytics can help point out which coupons are being used most often, how much customers are actually spending on coupons, and which channels customers used most often when they were considering your offers.
Coupon tracking services
Another way to get more insight into how much people are spending on coupons is to use specialized coupons tracking services like Offervault or Promocode.com. These services include analytic insights about the source of coupons so you know where your users found them and what offers were most successful over time.
Value-based metrics
Determining the value associated with each coupon code can help businesses better understand what specific discounts they should offer to maximize sales while still remaining profitable. This means tracking things like total revenue generated versus total discounts offered, as well as average customer spending per transaction by discount code type (percentage-off or fixed-amount). Doing this will give you a better idea of which strategies should be employed moving forward.
Conclusion
All in all, coupon codes can be a great way to reward your customers, as well as an effective way to drive traffic to your store. The key is to be strategic in your code offerings and monitor the performance of your coupon codes so you can make informed decisions when it comes to their application.
With a few simple changes, you can turn your coupon strategy into a powerful asset that will boost customer loyalty and help you drive more sales. Just remember to keep your codes relevant and don't forget to track the success of each so you can make the most of your efforts.
Further Reading