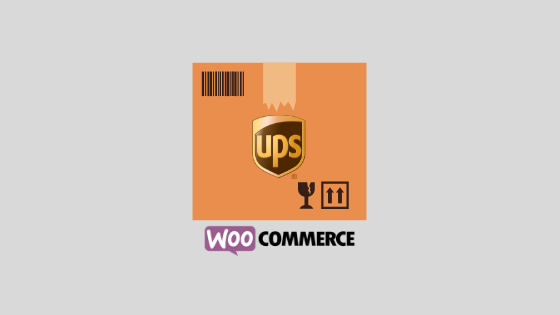 Understand UPS Shipping Boxes Better
When you are using UPS Shipping services on your WooCommerce store, it is important to know more about the different boxes that you can use. In this article, we will do an overview of different packaging types available with UPS. With UPS, you will have the following options available:
UPS 10 KG Box
You can use this box for UPS Worldwide Express shipments. Charges will be based on flat rate and shipping zone.
Box Dimensions: 16.5in x 13.25in x 10.75in (42cm x 34cm x 27cm). Weight limit: 22lbs/10kg.
UPS 25 KG Box
This is same as the 10kg box, except that it has a bigger capacity.
Box dimensions: 19.75in x 17.75in x 13.25in (50cm x 45cm x 34cm). Weight limit: 55lbs/25kg
UPS Express Box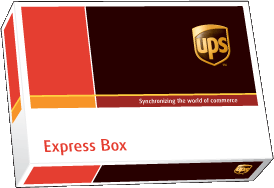 For a variety of products ranging from documents to electronic items. Charges will be based on the weight of the product as well as the shipping zone. There are three different sizes available from which you can choose the right one for your shipments.
Small: 13" x 11" x 2" (33.0 cm x 27.9 cm x 5.0 cm)
Medium: 16" x 11" x 3" (40.6 cm x 27.9 cm x 7.6 cm)
Large: 18" x 13" x 3" (45.7 cm x 33.0 cm x 7.6 cm)
UPS Tube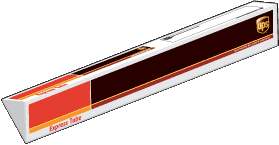 The triangular shipping box is largely used for documents that require rolling instead of folding. The documents that are sent through Tube include maps, charts, posters, blueprints, etc. UPS will charge you based on billable weight and zone.
Triangular tube for rolled papers can hold items of size 38″ x 7.5″ x 6.5″ (970 mm x 190 mm x 165 mm)
Additional options
You will also find a few additional options with UPS.
Express Envelopes
For documents, you will find a range of vdifferent sized envelopes as follows.
UPS Express Envelope
UPS Legal Express Reusable Envelope
UPS Legal Window Envelope
UPS Window Envelope
UPS Express Reusable Envelope
UPS PAK
For heavier documents, you can consider using UPS PAK. You will get padded, secure, or watertight boxes of varied sizes for for sensitive or regulated items.
Freight
With this option the shipment will be able to send heavier items. Freight service is an option that you can use for products that weigh more than 150 lbs. You can also use this for multiple items in a package, where each individual item is more than 150 lbs. You can send freight packages through air, land or water.
Please note: You can also use your own container for UPS Shipping.
Are there any weight limits for UPS Shipping?
There are no limits to the total weight of shipments that you send through UPS. However, there are certain weight restrictions when it comes to individual packages. They are as follows:
The maximum weight limit of an individual package can be up to150 lbs.
They can have a combined n length and girth of 165 inches.
Packages can be up to 108 inches in length.
For packages with a large size-to-weight ratio, there will be special pricing and dimensional weight calculations.
Further reading