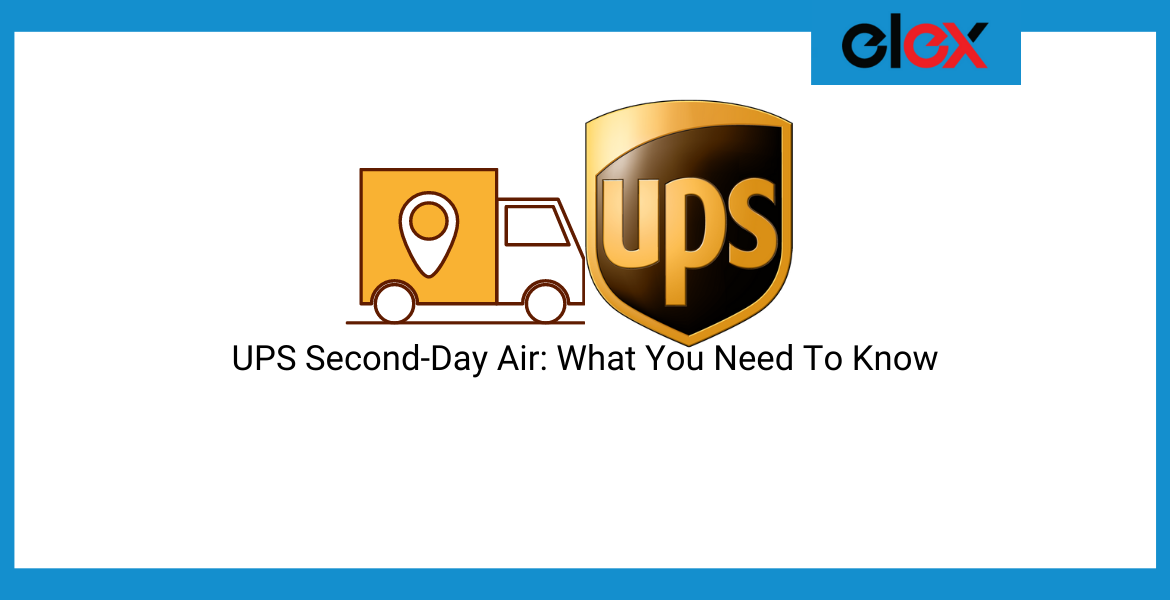 UPS Second-Day Air: What You Need To Know
UPS is one of the popular shipping plugins that is widely chosen when it comes to both domestic and international shipping. If you are looking for an economical option to ship your items across locations in the US, then UPS Second-Day Air is the ideal one. Let us get to know more about UPS Second-Day Air shipping options here.
What is UPS Second-Day Air
This is one of the most economical options when it comes to shipping domestically and internationally. UPS Second-Day Air does not do overnight delivery but does ship the items within two days to the desired location, or delivery happens by 10:30 am on the second day of shipping. This is economical because it doesn't need expensive overnight shipping and gives plenty of time to ship the parcels. It also guarantees delivery within 2 days in most of the locations in the US and Puerto Rico.
FAQ on UPS Second-Day Air
Here are some of the popular questions that arise upon the services offered using UPS Second-Day Air.
Does UPS Second-Day Air have Saturday Delivery?
When you are sending packages via UPS Second-Day Air it does qualify for Saturday delivery, if they are picked up on Thursday by UPS. However, it is important to consider the destination when it comes to weekend delivery.
Which are the other second-day deliveries by UPS?
Here are some of the other second-day deliveries by UPS:
UPS 2nd Day Air A.M – It guarantees shipment delivery on the second day by 10:30 AM or 12 PM especially for commercial destinations within the United States mainland.
UPS 2nd Day Air Freight – It is meant for shipping items over 150 pounds that needs a time-definite 2 day delivery to the mainland United States, Canada and Puerto Rico.
UPS 2nd Day Air Freight NGS – This does not offer time-definite shipping but does offer delivery within 2 days for oversized items.
UPS Worldwide Express or UPS Export Express Saver – This service lets you ship to other destinations apart from the US locations but it does offer delivery within 2 days.
Comparison of UPS Second-Day Air vs USPS Priority Mail
USPS Priority Mail offers delivery anywhere within the US in 1-3 business days. Hence it might be faster than the UPS 2nd Day Air delivery, as the shipping timeline depends on where the package starts from and where it is sent to.
You can find the time taken to deliver for USPS Priority Mail within the US using the Priority Mail Delivery Map. Here you can provide the destination and then find out where exactly it can be delivered within 2 days. But again USPS Priority Mail is not a time-sensitive delivery option. USPS Priority Mail is more often the ideal choice for time-sensitive deliveries as it delivers overnight.
UPS 2nd Day Air vs FedEx 2Day
FedEx also like UPS offer two-day deliveries to any location in the US. If you are looking for time-sensitive delivery then FedEx2Day AM is an ideal choice. It delivers by 10:30 AM to most of the US addresses and by noon to most of the rural areas. It also offers a Saturday pickup option with an additional charge. But the FedEx2Day AM does not apply for Saturday deliveries.
FedEx 2Day services offer time-definite deliveries on the second day by 4:30 PM for most of the commercial addresses in the US and by 8 PM to residential addresses. This service offers Saturday delivery but at an additional cost.
How to integrate UPS Shipping to your WooCommerce store?
UPS shipping can be integrated into your WooCommerce store using the ELEX EasyPost Shipping plugin, which also provides services for USPS, FedEx and Canada Post apart from UPS. The plugin has several features that make it the best choice when it comes to shipping for your WooCommerce store. Here are some of the popular features of the plugin:
Show real-time shipping rates on the cart and checkout pages.

Excellent packing algorithms to facilitate proper packaging.

Print shipping labels right from the store.

Proper tracking options to track the order.

UPS third-party billing available.

Shows estimated delivery dates for the shipping options.

Schedule pickup options for the orders.

Know more about the plugin from the product page.
Use UPS Second-Day Air delivery for offering competitive delivery
If you are running an eCommerce store, shipping is an integral part of it. Choosing the right shipping carrier is important when you want to keep customer satisfaction higher. Customers always look forward to receiving their items quickly. Hence it is important to choose shipping services that are quick and reliable. UPS Second-Day Air is one of the popular shipping options that makes delivery simple and effortless. Now that you have got a better understanding of UPS Second-Air delivery and its services compared to its counterparts, you can ideally figure out what best fits your business needs.
Further Reading: