Can You Ship Tobacco in the Mail?
Shipping is always a tedious task for retailers, especially when they are dealing with certain goods that need extra consideration. When you are shipping, you need to adhere to several rules and regulations that help shipping to be done in an orderly manner. Shipping tobacco is something every retailer has confusion about. Therefore, most of the retailers are curious to know "Can you ship tobacco in the mail?".
The answer is just not that simple.
For example, most of the European countries allow shipping tobacco, all you need to do is submit the paperwork and pack the item. However, when you are shipping, you need to consider the formalities that are specified for each country. Above all, you need to look into the rules and regulations that are mentioned by the shipping carriers. Hence to ship tobacco, you need to get in-depth research done. To get a better understanding, it's ideal to visit the customs website of that country you want to ship to. With that, you will know whether tobacco is a restricted, or a prohibited item. Most often you will find tobacco in the restricted items and also with a certain weight limit. For example, in Europe, you can only ship up to 800 cigarettes or a maximum of 1kg of smoking tobacco.
Regarding the license to ship tobacco, yes, you need to have one valid license when you are shipping tobacco regularly. You can also work around the details on whether you need to pay duties and taxes for shipping. For example, some countries like the US have GST and others like Europe have VAT. Hence, to get a better picture, you could visit the government site. Not all shipping carriers accept tobacco for shipping, so you need to research exclusively to find the right one that suits you.
How to Ship Tobacco
There are several things to consider while you ship tobacco.
How to Pack Tobacco for Shipping
You must pack tobacco properly for shipping. Here is some packing material that you would require to pack tobacco securely.
Cardboard box

Bubble wrap

Packing peanuts or cushioning

Adhesive tape and scissors
Here are some steps to follow while you pack tobacco:
Set up the cardboard box.

Fill the bottom with cushioning or packing peanuts.

Wrap the products with bubble wrap for extra protection.

Use cardboard dividers, if you are sending over one item at a time.

Always fill in the extra space with more insulation and cushioning to keep your products safe and steady.

Seal your box and label it.
Can You Ship Tobacco with USPS?
USPS allows shipping tobacco but with certain restrictions. You can send tobacco in a limited capacity to anywhere. Also, you need to make sure that you have a legal license to ship it. Remember that your packages need to comply with the Postal Services regulations and the US laws. You can deliver cigars domestically. For shipping tobacco, you need to follow certain conditions like:
An adult signature is required. To comply with the adult signature requirement, you can use the

ELEX EasyPost (FedEx, UPS, Canada Post & USPS) Shipping & Label Printing Plugin for WooCommerce.

You can mail cigarettes and smokeless tobacco with certain restrictions:
If you are present in person, can ship all allowed cigarettes and smokeless tobacco at the local post office.

You need to ensure that the exception/allowed shipments of tobacco need specific marking on them.
All the shipments with tobacco need to have a return receipt.
Can You Send Tobacco Through FedEx?
FedEx accepts tobacco shipments only if they send it from a licensed distributor to another. So if you are planning to send tobacco shipment to non-licensed private individuals, then FedEx is a big no.
Can You Ship Tobacco with UPS?
UPS can send tobacco by mail if you have the license to do it. The package also should comply with federal and local laws. You can find these laws on the government's website. However, remember that UPS does not ship cigarettes at all.
How to integrate the shipping carriers on your WooCommerce store?
To incorporate the above-mentioned shipping services on your WooCommerce store, you can always make use of some popular shipping plugins. These plugins not only ease order processing but also help you with various options like:
Proper packaging algorithms to ensure safe and secure packing.



Tracking information for the shipment.


Individual product classification to help the customers get special services with respect to the guidelines for shipping.



Proper label generation.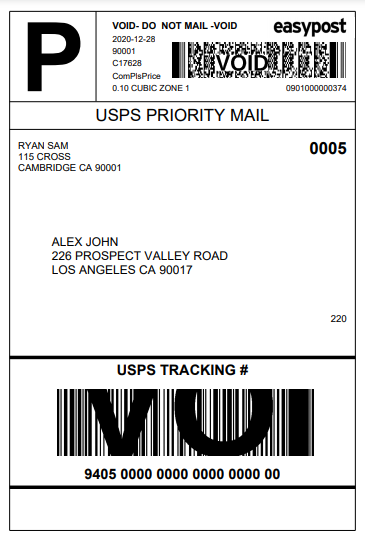 Know the Rules and Regulation to Ship Tobacco
As we have discussed in the above article, shipping tobacco is difficult, but not impossible. To make it happen, you need to work around various rules and regulations that are mentioned under the Federal and state laws. Once you get your license done, you can easily ship tobacco with popular shipping options. With a clear understanding of shipping duties and taxes, you can simplify the process of shipping tobacco.
Similar Topics to Read: