How to Ship Jewelry: Shipping Jewelry Safely and Cheaply
Jewelry needs to be shipped carefully, else it might get damaged in transit and you will be at loss. Being delicate with intricate designs, it is hard to ship jewelry; but not impossible if you are following certain guidelines. By not being careful while packing and shipping jewelry, you are likely to lose a potential customer. As a retailer, you cannot compromise on the cost of packing and shipping jewelry. To help retailers ship jewelry safely and cheaply, here we are listing down some methods to do it with ease.
Let's look at how you can pack jewelry safely to avoid any damage while in transit.
How Do You Pack Jewelry?
Jewelry mostly comprises diamonds, beads, and other gems like tiny stones, or other intricate designs, which are most likely to be lost or damaged in transit when not packed well. The critical aspect of shipping jewelry is packing. Being fragile and expensive, it is quite important to have them packed securely.
Let's look at the following tips to get the packing done rightly:
Organize the packing: When you are shipping jewelry, it is important to stay organized with your packaging. Always clean the jewelry and lay it in the respective boxes, pouch, or flat surface neatly.
Secure it: After placing it correctly in the box, it needs to be secured by placing it in small plastic covers or bags. This adds an extra layer of protection.
Place it boxes or pouches: You do not want your customer to receive the jewelry on a plastic cover. So to give a more elegant look and feel for the package, you can place the jewelry into a decorated pouch or a box neatly. It adds character to the whole purchase experience when a customer unwraps it.
Wrap the pouch or box securely: To keep the pouch or box containing the jewelry safe, you need to wrap it in a tissue or other protective packaging materials like foam, and then place it in the shipping box. Before placing it in the final shipping box, you should always place it in a smaller box for an added layer of protection. Once they are placed in the final box, wrap it and then label it.
Remember to ensure that you are not increasing the weight of the package with hefty packaging materials. Always go for basic and essential packaging materials to secure the jewelry in the box. When too much weight is added to the box, your shipping costs are likely going to go a little higher.
How Do You Ship Jewelry?
Once the packing is done, and the jewelry is secured, it is important to ship it well. Ensure you follow these steps to ship jewelry.
1. Layer the Shipping Box
After the jewelry is packed securely, place it in a small box before placing it in the shipping box. Wrap it in a tissue or foam and place it in the shipping box. You can use bubble wrap, newspapers, styrofoam, etc., to layer the interiors of the shipping box.
2. Seal Up the Box
Always seal the box securely with heavy-duty tape once the box with jewelry is placed within the shipping box.
3. Keep the Box Unmarked
It is ideal not to mark anything like 'fragile' or 'valuable' on the box, as they could become easy targets for thieves.
4. Request Signature Upon Delivery
Since the item is a piece of jewelry, it is essential to get a signature at the time of delivery. Always keep a tab on tracking the shipment too.

5. Insure the Package
When you are shipping valuables, it is ideal to get shipping insurance done. You can always rely on the shipping insurance offered by the shipping carriers or even look for third-party shipping insurance.
6. Choose a Shipping Solution
Choose a secured shipping solution to get your shipment delivered rightly. The expense might be a little high, but worth it. You can always opt for overnight shipping options for faster delivery. Find out the cheapest options for your shipment using the shipping calculator. Remember that you need to follow the basic guidelines mentioned by the respective shipping services for shipping jewelry, as some might fall into a restricted category or other shipping restrictions.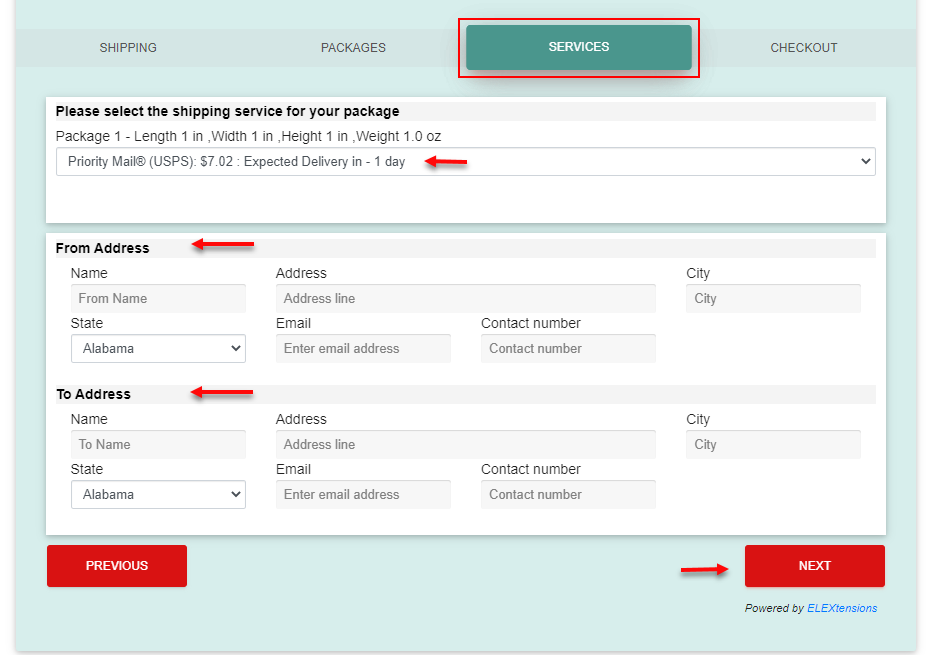 How to Ship Jewelry with Popular Shipping Carriers?
Here we look at some popular shipping carriers and how they allow us to ship jewelry.
USPS
You can make use of First-Class Package International Service with Registered Mail service and Priority Mail International service for shipping jewelry. They allow shipping jewels, precious stones, watches, and other valuable articles. Please note, here jewelry denotes those articles that are more than the nominal value. Any kind of inexpensive jewelry, watches, and costume jewelry containing little or no precious stones or metals is not considered jewelry and is accepted under the same conditions as other mailable merchandise to any country. Inexpensive jewelry is accepted to countries that do prohibit jewelry but can be shipped only at the sender's risk. Rough diamonds, regardless of size, value and source, are prohibited from mailing from the United States unless controlled through the Kimberley Process Certification Scheme.
Read more about the USPS restrictions.
FedEx
FedEx allows shipping jewelry, but with certain restrictions. You need to ensure that the data you mention is accurate and complete in the shipping documents. You also need to make use of the Harmonized Commodity Description and Coding System (HS) for classification and also to determine the rate of duty. FedEx has a reliable shipping option for shipping valuables. The program allows shipping of items like jewelry, gemstones, and precious metals against the standard maximum declared value of USD 1,000. It allows shipping of items with a declared value of up to USD 100,000 per domestic shipment and up to USD 25,000 to select international destinations on specialty items.
Find more FedEx Jewellery shipping program.
UPS
UPS allows shipping of jewelry safely to any location. The UPS Next Day Air and UPS Ground are two ideal services that let you ship jewelry via UPS. Remember to ship jewelry with the exact amount of declared value coverage as per UPS. If you are shipping within the UPS, the coverage amount is USD 50,000. For international shipments, the value differs with the country.
Find more about how to ship jewelry with UPS.
DHL
DHL does not allow the shipping of precious stones or precious metals.
If you want to integrate any of these above-mentioned shipping carriers on your WooCommerce store, then you can make use of these shipping plugins.
Get your Jewelry in one piece with the right shipping
Shipping something precious and exquisite like jewelry, it is important to know how to pack and ship it in the right manner. With online shopping growing popular, you need to rely on popular shipping options to get the jewelry delivered to your customers securely. With the above shipping guidelines, you can ship jewelry safely with no damage.
Further Reading: