An abandoned cart is something all eCommerce businesses have experienced at some point, a customer has added items to their shopping cart, clicked "checkout," and then left the store before completing the purchase. It is fairly common and problematic.
Shopping cart abandonment costs businesses billions of dollars each year, not to mention the potential customer's businesses miss out on due to their carts being left behind.
Recovering abandoned carts starts with understanding why customers abandoned their carts in the first place. The most common reasons are encountering issues during checkout, getting distracted by another task, or simply forgetting about the items in their cart amongst others.
But did you know there are strategies for recovering abandoned carts? If done correctly, you can encourage customers to finish their purchases and increase conversions. In this article, we'll cover 10 best strategies for optimizing your abandoned cart recovery strategy and help you get more checkouts.
Benefits of Recovering Abandoned Carts
Understanding what makes an abandoned cart recoverable, and taking advantage of the best practices out there, will give your business a great boost, by reducing lost sales and recovering revenue.
Maybe you're wondering: what are the benefits of recovering abandoned carts? Well, here are just a few:
Improved Revenue:

All those efforts to win back customers can lead to more sales, increasing your revenue.

Reduced Cart Abandonment Rates:

When customers complete their purchase after being reminded, abandonment rates reduce.

Streamlined eCommerce Processes:

As you focus on recovering abandoned carts, you can also make use of automation and other techniques to streamline your e-commerce processes.

Increased Customer Satisfaction:

Once a customer successfully completes their purchase, they'll be satisfied with the checkout experience they had.
By using these tactics to reduce abandonment rates and recover lost sales opportunities, you can lead to substantial long-term gains for your business.
Now that we have a basic comprehension of cart abandonment along with the benefits of recovering them, let us take a look at a few practices and strategies to recover those abandoned carts.
     1. Send Abandoned Cart Email Reminders
One of the best practices is to send customers an email reminder about their abandoned cart. This doesn't have to be a hard sell, it can be as simple as letting them know they left something in the cart, with a helpful link and CTA that takes them directly back to their cart where they can resume shopping.
You should also think carefully about timing and frequency. Send the reminders too soon and too often and you risk annoying potential buyers with too many emails. Too late and you won't have time to nudge them towards completing their purchase. A good rule of thumb is to send out three automated reminders spaced between a few hours and a week. Here are some tips for crafting those reminders:
This process can be a bit strenuous, so it is better to automate it using a plugin such as the ELEX WooCommerce Abandoned Cart Recovery with Dynamic Coupons. (This plugin is for WooCommerce stores) Most of the strategies listed in this article can be resolved using the ELEXtensions plugin.
This helps free up your time to focus on the rest of the strategies alongside improving your website.
     2. Offer Discounts and Coupons on Abandoned Carts
If you're looking for a sure way to increase eCommerce checkouts, offering discounts and coupons on abandoned carts can be an effective strategy. This practice communicates to your customers that you value their business and encourages them to complete their purchases.
Not only does this incentivize customers to get their carts checked out, but it's also a great way to boost the average value of a customer's purchase.  When it comes to setting up an abandoned cart recovery strategy with discounts and coupons, here are some key best practices you'll want to follow:
Set up automatic emails with personalized discount codes or coupons in them.

Make sure the offer is relevant and aligns with the customer's needs.

Don't make your offers too broad, target specific users or products.

Analyze customer data to determine how much discount customers will respond well to.

Set an expiration date on the offer, this adds urgency and encourages customers to act quickly.

Monitor how effective your campaign is by tracking coupon redemption rates.
     3. Provide Free Shipping on Abandoned Carts
When it comes to recovering abandoned carts, one of the best things you can do is offer free shipping on the products that were left behind. Studies have found that providing free shipping on abandoned cart items is a key factor in getting customers to complete their purchases.
As customers shop for items, they're often looking for ways to save money and free shipping is a great way to make them more likely to complete their purchase. Not only will they benefit from saving on the cost of shipping but more often than not customers are emotionally attached to their purchases and are unwilling to abandon them if presented with a better option like free shipping.
Providing free shipping can be done in several ways. You could include it by default on all transactions or offer a coupon code with each abandoned cart notification sent out as an incentive for customers to complete their purchases. 
You could also include it as part of larger order discounts for purchases over a certain amount or extend free shipping during special promotion periods. Regardless of how you choose to implement it, including free shipping will often lead to increased conversions and higher profits in the long run.
     4. Improve Website Performance and Checkout Experience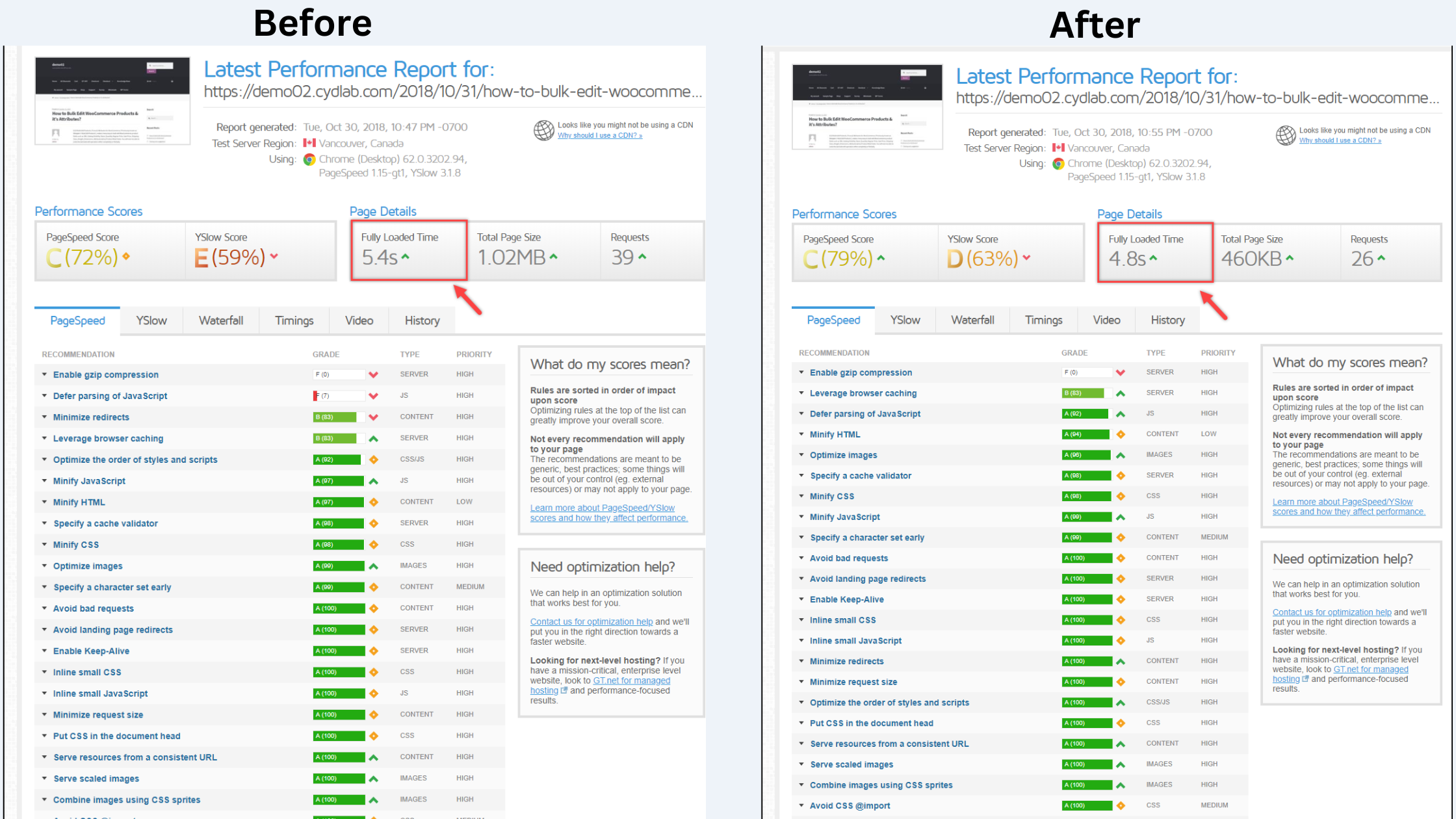 When it comes to successful abandoned cart recovery, website performance, and the checkout experience are very important. Customers don't want to be stuck with a slow-loading website or navigating a confusing checkout process. So in order to increase recovery rates, focus on the following two factors.
One of the most common reasons why customers abandon their carts is because the checkout process is too long or confusing. So make sure that customers can check out quickly and easily. This means streamlining the checkout process, minimizing steps and forms that need to be filled out during checkout, or implementing one-click checkout processes where customers don't have to re-enter their information every time they make a purchase.
Additionally, If your website is slow, look into ways you can speed it up like optimizing images, and code, and leveraging caching technologies.
Keep in mind, improved website performance and an efficient checkout experience are essential for successful abandoned cart recovery.
     5. Explain Costs Upfront
When a customer adds items to their cart, they should be made aware of any additional fees and taxes so that there aren't any unexpected fees during checkout. Be sure to also have your customer policy, such as return policies and shipping details readily available for customers to consult prior to completing their purchase.
     6. Accept Multiple Payment Options
Making sure that your store accepts multiple payment options allows for a wide range of customers with different preferences. Providing payment options such as PayPal, Apple Pay, Card, etc. is an important part of resolving customer checkout issues and reducing abandoned cart rates overall.
Providing multiple payment gateways builds up trust and satisfaction for the customer. Additionally, this increases your revenue and broadens your customer base as certain payment methods are not accessible in certain locations, so it is better to have multiple options.
     7. Offer Guest Checkouts for Anonymous Shoppers
It doesn't take much for customers who don't want to create an account on your site to leave before making a purchase, all you need in order to recover these lost sales is to offer a guest checkout.
Guest checkouts are straightforward and easy, users are given the option of creating an account after they enter their payment information or simply proceeding as a guest. Your guests won't be asked questions like passwords or emails, and they will be able to purchase without needing to sign up first. 
This can make sure that customers who are in a rush (most of them are) complete their purchase, and can do so with ease. This increases customer satisfaction and boosts sales.
     8. Provide Live Chat Support for Any Questions
Providing live chat support to answer any questions customers have when they are going through the checkout process can be very helpful. Not only does it allow customers to ask questions and get immediate help, but it also helps ensure that nothing gets in the way of completing the transaction. The WSChat – ELEX WordPress Live Chat Plugin fits perfectly for this task.
There are a few key points to remember when providing live chat support:
Make sure you have trained customer service personnel available to provide support during peak shopping hours.

Make sure the customer service personnel are knowledgeable about your products, services, and the ordering process.

Have a set of frequently asked questions (FAQs) and default responses for common queries about your product or service. This will help ensure that customers get quick answers and don't have to wait for an answer from a customer representative.

Have clear policies in place regarding refunds, returns, exchanges, etc., so that customers know what to expect if something goes wrong with their purchase or if they change their mind about making a purchase.
Having a live chat support system in place is essential for providing top-notch customer service. Live chat makes sure that any issues that come up during the checkout process can be quickly addressed and resolved so that customers can complete their purchases without any hiccups!
     9. Use Dynamic Retargeting Ads to Re-Engage Shoppers
One of the most effective strategies for recovering abandoned carts is to use dynamic retargeting ads. With dynamic retargeting, you can show ads to shoppers who have left items in their carts. This is a great way to remind shoppers that they left something in their cart and give them the chance to finish checking out.
By implementing these practices into your abandoned cart recovery strategy, you can start turning abandoned carts into checkouts faster and make more sales from recovered carts!
     10. Create Urgency With Limited Time Offers
What makes a cart recoverable? It's all about urgency. To increase the chances of recovering abandoned carts, you should create a FOMO (Fear of Missing Out), and there is no better way to do so than with limited-time offers.
People are more likely to act when there's a heightened sense of urgency, which is why limited-time offers drive more sales. You don't need to offer huge discounts or bonus items either, you can simply add a countdown timer or create limited-time availability for specific products. 
Here are some tips and tactics to remember when creating urgency with your limited-time offers:
Use scarcity by highlighting how many items have already been sold or how much time is left.

Offer special discounts and promotions that add incentives for customers to complete their purchases quickly.

Make sure the timer on your offer runs down quickly so that customers can't wait too long.

Feature unique & personalized promotions that are tailored to individual customers

Create flash sales with added bonuses like free shipping if they complete their purchase within a set amount of time.
Conclusion
At the end of the day, abandoned cart recovery is not a one-off action. It requires consistent engagement and analysis, which can be quite challenging for busy eCommerce store owners. But, with the right strategies and practices, you can reduce the number of abandoned carts significantly and increase your sales.
Constantly look for new strategies and tools to engage shoppers and make sure they follow through with their purchases. If a customer spends time on your site browsing and adding items to their cart, it's worth making an extra effort to win them back. Utilize customer segmentation, personalized messages, and other tactics to motivate customers to complete their purchases and prevent them from abandoning their carts.
Further Reading