As an eCommerce business owner, you're always looking for ways to get the word out about your products. With the right tools, it's easier than ever to promote your WooCommerce products on popular social media channels like Facebook and Instagram.
Using these platforms offers a wide range of benefits, from increasing brand visibility to targeting potential customers with ads. Not only can you reach out to new audiences outside of your normal customer base, but you can also increase engagement with existing customers through interactive content.
In this guide, we'll provide a detailed guide on how to promote your WooCommerce products on Facebook and Instagram. We'll break down everything from setting up an account and understanding the algorithms used by both platforms, to creating engaging ads that will entice customers to buy. By the end of this guide, you'll be ready to start making waves in the digital world.
Before we begin promoting the products, we need to set up the products in the form of a catalog that will be displayed on the respective social media platforms. To do this we will take advantage of the ELEX WooCommerce Catalog Feed for Facebook & Instagram plugin.
The plugin allows you to target a specific audience when creating a store on Facebook and Instagram. There are a plethora of features to choose from, such as regular updates to the product feed and automatic product syncs. Among other things, the plugin's straightforward Interface makes category and attribute mapping an easy process.
The tools can help ease up and automate the entire process of setting up a product catalog on Facebook and/or Instagram. If you wish to get a better understanding of the technical details and the process of setting up the plugin and connecting your social media accounts, check out Facebook for WooCommerce: Ultimate Guide to Sync WooCommerce Product Catalog with Facebook.
The guide should provide you with all the detailed steps necessary to set up your product catalog. Now that we have crossed that path, let us focus on the main topic at hand, promoting our WooCommerce products on Facebook and Instagram.
What are the different ways to Promote WooCommerce Products on Facebook and Instagram?
Promoting your WooCommerce products on Facebook and Instagram can be a great way to get more eyes on what you have to offer.
There are several different strategies you can use to make the most of these platforms, such as:
Boosting posts:

You can use the boost feature on both Facebook and Instagram to get your products in front of a larger audience. This will give you an edge if you're looking to increase sales or spread the word about new products.

Ads/ Sponsored posts:

You can also create paid sponsored posts or ads on both Facebook and Instagram. These will allow you to reach an even larger audience that may not have been aware of your products otherwise.

Strategic targeting:

On both platforms, you can use detailed targeting options to reach the right people with your ads and sponsored posts. This will give you an edge in terms of reaching the right people with the right message at the right time.
By making use of these different strategies, you'll be able to create a comprehensive promotion plan for promoting your WooCommerce products on Facebook and Instagram.
How to Create an Effective WooCommerce Advertisement
WooCommerce, the popular eCommerce platform, allows you to easily create and promote your products on Facebook and Instagram. To create an effective WooCommerce advertisement, there are a few key steps to follow.
First, decide on your goal for the advertisement. Are you driving website traffic? Increasing brand awareness? Generating leads? There are many different objectives that can be achieved with a WooCommerce ad and understanding your goal will help you select the right type of ad.
Next, decide which products you want to feature in the ad. If you are targeting new customers, feature one of your most popular items or bestsellers. If you're targeting existing customers who already know your brand, feature a new product that they may not yet be familiar with.
Finally, create the visuals and copy for your ad. Make sure that they are engaging, eye-catching, and accurately reflect what you're selling. Upload them to Facebook or Instagram using the appropriate tools offered by WooCommerce. You're now ready to begin running your WooCommerce ad and start promoting your products!
Different Types of Advertising Available on Facebook & Instagram for WooCommerce
Facebook and Instagram provide WooCommerce stores with a variety of options to promote their products. Here are the main types of advertising available on both platforms:
Ads Manager Ads
Ads Manager Ads are ads that give you the ability to target customers who have previously expressed an interest in your products or services. You can also create creative ads with custom imagery, videos, and more to get people interested in what you have to offer.
Dynamic Ads
Dynamic Ads are automated ads that are specifically designed to retarget customers who have already interacted with your store or products. Dynamic Ads pull data from your store's product catalogs, so customers can be served up relevant ads for products they've already expressed an interest in.
Carousel Ads
Carousel Ads are interactive multi-image or video ads that allow you to showcase multiple products within one advertisement. Not only will this boost the chances of potential customers viewing multiple items at once, but it'll also allow them to quickly swipe through each product until they find the item they've been looking for – all without ever leaving their social media page!
Regardless of which type of advertisement you choose, it is important to make sure that your ad creative is creative, engaging, and clear so that it stands out from other content on the platform and catches potential customer's attention!
Tips and Tricks for Maximizing Your Reach and Engagement on Facebook & Instagram
With a few tips and tricks, you can maximize your reach and engagement on Facebook & Instagram for the products you are promoting. Here are some proactive steps to take:
Create Quality Content
Creating quality content is essential for engaging with your target customers and creating an authentic message. Make sure the images you upload are interesting and creative so that users want to learn more about your product. Make sure you include relevant keywords in your captions, as this will help boost visibility among a wider audience.
Post Consistently
Posting consistently allows people to become familiar with your brand and what it stands for, which can lead to increased loyalty among followers. Consider establishing a posting schedule where you post content at least once per day on social media platforms in order to stay top-of-mind with customers.
Post at Peak Times
Posting content at peak times can help increase the visibility of your posts by ensuring they get in front of more people at once. Peak times vary depending on the platform and audience, so research when your target customers are most active before making a posting plan.
Engage With Your Audience
Engaging with your audience is an important way to build relationships, create loyalty among current customers, and attract new customers. You can engage by responding to comments or messages promptly, as well as sharing user content related to your product or brand.
How to Track the Success of Your Product Promotions
Now that you have taken the time to set up your WooCommerce store on Facebook and Instagram, it is essential that you also know how to measure the success of your product promotions. After all, you don't want to be throwing money away on campaigns that don't yield a return on investment (ROI).
E-commerce Insights
Your WooCommerce dashboard provides you with e-commerce insights. When logged in, you can access detailed insights into the performance of your online store. This includes data such as total sales, total revenue, average order value, and more.
Product/Campaign Insights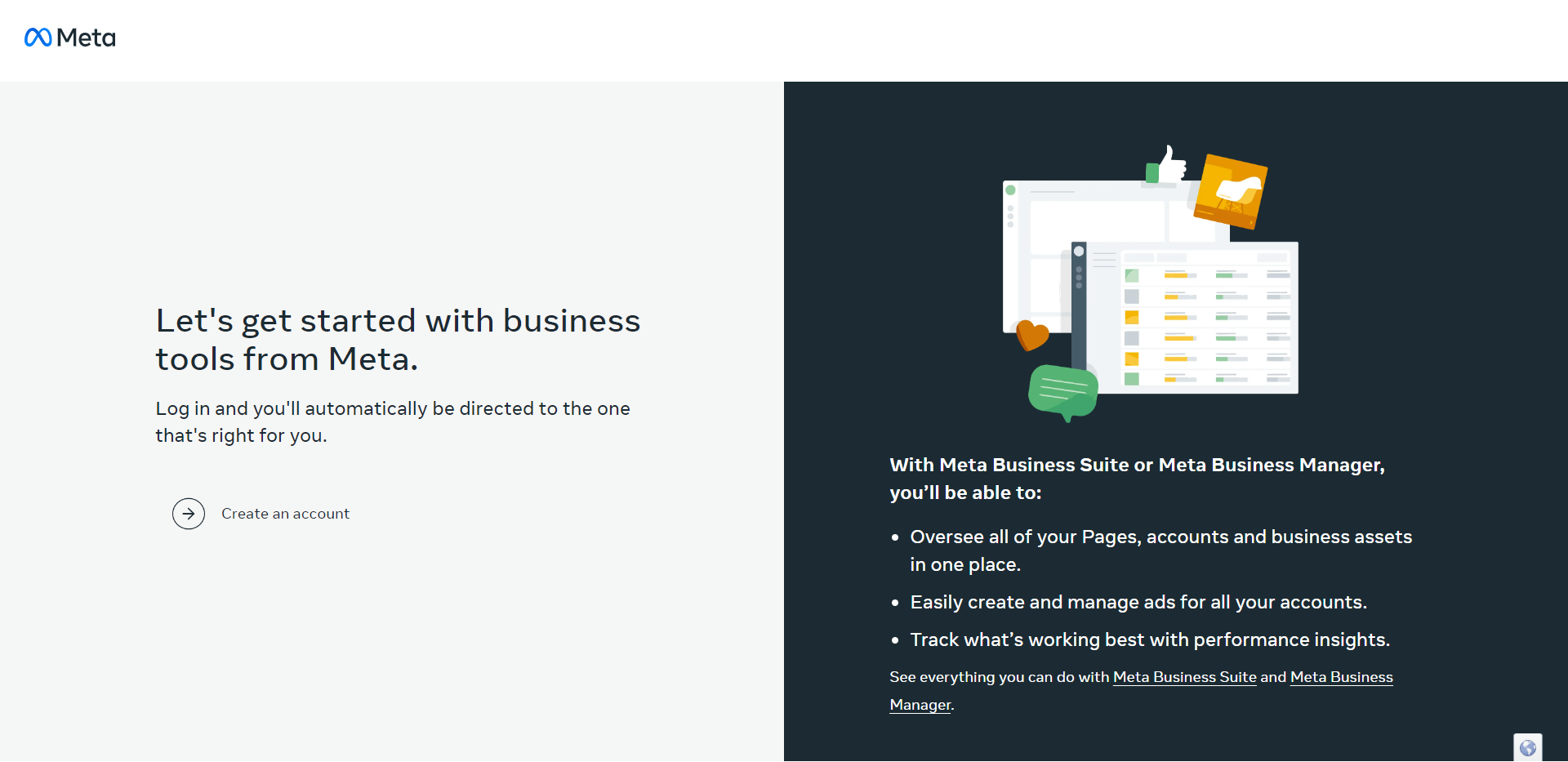 Tracking product data and campaign data can be done through Facebook Business Suite. To get more detailed information on your product/campaign's performance, there are various metrics you can use to track their success. These include:
Impressions: How many times your post was seen

Clicks: The number of people who clicked through from your post to the product page

Reach: How many unique individuals saw the post

Engagement Rate: The ratio of people who interacted with your post (i.e., likes and comments)

Conversion Rate: The percentage of people who went on to make a purchase after viewing your post
By tracking these metrics closely, you will be able to identify which products and campaigns are performing well – and those which need further tweaking in order for them to reach their full potential.
What Are the Pros and Cons of Promoting WooCommerce Products on Facebook & Instagram?
Now that you understand the basics of how to promote WooCommerce products on Facebook and Instagram, let's look at the pros and cons of using these platforms for marketing.
Pros
Ability to reach a wide audience: Facebook and Instagram offer access to more than 3 billion users worldwide, making them ideal platforms for marketing.

High visibility: As one of the most popular social media platforms in the world, your posts are sure to get seen by a large number of people.

Real-time insights: With detailed analytics, you can easily measure the impact of your campaigns in real-time and make adjustments as needed.

Fast and Affordable: Promoting products on Facebook or Instagram is quick and cost-effective, allowing you to get more bang for your buck!
Cons
Limited customization options: You're limited in terms of what you can tailor your posts to be – while tagging items is possible, it's not always effective or helpful.

Platform changes can ruin campaigns: Facebook and Instagram are known to frequently change their algorithms which can lead to failed campaigns if you're not up-to-date with the changes.

Time consuming: Setting up campaigns on these platforms isn't always easy or straightforward, so it's important to have enough time to dedicate to developing successful campaigns.
Conclusion
In conclusion, WooCommerce on Facebook & Instagram provides a powerful platform to grow your online business, allowing you to reach new customers, generate sales, and build customer loyalty. With the right strategy, you can tap into the large customer base of both platforms and generate great ROI.
By leveraging the Facebook catalog of products, you can target potential customers, build a better customer experience, measure results, and refine your campaigns. You also have access to the incredible reach of Instagram, where you can create visually stunning ads with exciting content.
Using strategically placed ads, organic posts, captivating stories, product tags, and shoppable posts, you can make sure you are getting the most out of your WooCommerce store on Facebook & Instagram.
Further Reading