Since the beginning of eCommerce, an unpleasant scenario has been plaguing the majority of the industry, according to web statistics. Customers view the same product page multiple times, finally, they choose their chosen specifications and put the item in their shopping cart, only to vanish halfway through the checkout procedure. You're perplexed.
Cart abandonment, like many other issues, is infuriatingly prevalent. According to Baymard Institute research, 69.82% of online shopping carts are abandoned.
In other words, seven out of every ten customers who add an item to their shopping basket abandon the transaction. Cart abandonment costs eCommerce retailers $18 billion in sales income each year.
Occasionally it's just a case of someone adding something to their basket on a whim without really intending to buy it; this is known as wistful window shopping. Actually, when Black Friday and Christmas bargains entice impulsive buyers, cart abandonment rates reach their highest in December.
However, in other instances, shoppers leave their shopping baskets empty because of a frustrating online purchasing experience. It is possible to stop this kind of cart abandonment. You should keep the following measures in mind if you wish to make up for lost sales.
Offer discounts or coupons as one of the finest strategies to recover from abandoned carts. It is a truth that customers add items to their shopping baskets with the purpose to purchase them before removing them for unknown reasons.
As a result, giving those customers discounts for their abandoned carts may encourage them to make a purchase. However, the consumer is equally happy to receive a customized offer for his preferred goods.
Calculating the Abandoned Cart Rate for your Website
The total number of transactions completed is divided by the total number of transactions that began to determine the shopping cart abandonment rate. Subtract one from the result, then increase it by one hundred. We can estimate how often consumers add things to their baskets but don't finish their transactions by looking at this rate.
Shopping cart abandonment rates on e-commerce sites should be closely monitored since a high rate may point to a subpar consumer experience or a broken sales funnel. Online merchants put a high priority on streamlining the checkout process to lower cart abandonment, which immediately increases sales and income.
There are a lot of reasons for cart abandonment but not providing a discount or coupon codes is one of the highest influencing factors for this issue.
Most savvy online buyers are aware of all the nuances of eCommerce shopping. They know how to purchase frugally while maximizing their savings.
Therefore, if you don't offer discount codes, some of your clients will be forced to leave your website before making a purchase and go to a rival who may.
Keeping this in mind, let us take a look at some ideas and factors to keep in mind while offering discounts and coupons.
First Time Discount
This discount coupon is made available to website visitors who haven't made a purchase from you yet, as the name implies. By assisting in the conversion of new visitors, this concept can bring you new clients. These discount coupons might help you increase client acquisition and grow your email list.
Using this technique, you may experiment with various discount percentages and include other incentives in your offer to entice them to buy. Additionally, you may distribute discount codes by using website popups.
Weekly Discounts
Only one week remains until this discount or coupon expires. This concept will assist you in increasing orders, especially during slow sales. Customers may be permitted to use the code for a certain product category, a selection of items, or a particular holiday week.
Send additional emails to clients about your offer throughout the week to keep them informed. You could, for instance, make the announcement of the offer on Monday, follow it up with a reminder on Tuesday, and then make the final call on Friday.
Free Shipping
By eliminating delivery fees, consumers will no longer face a significant barrier to purchasing. This strategy could enhance sales from both new and returning consumers since they see free delivery as a risk-reduction measure in case they need to make a return.
Free delivery for items with strong profit margins and free shipping for first-time customers are two examples of how such an offer may be implemented. This encourages the buyer to proceed with the purchase.
Festive Discounts
This notion of a promo code is obvious. To increase foot traffic and boost sales, give a festive discount on special days. You may try marketing initiatives outside of the Christmas season on occasions like Mother's Day, the Fourth of July, etc.
Select a calendar of holidays to plan your promotions around. Make a list of all the significant public holidays that fall around that time. Even though Black Friday isn't a holiday, it's one of the busiest shopping days, so don't forget to save something special for these occasions.
Exit-Intent Pop-ups
You have an opportunity to persuade website users who are about to quit using this discount coupon strategy. To ensure that every visitor sees the offer, you display the code in an exit popup. The objective is to persuade the visitor to change their mind and make a purchase.
Keep your offer brief and to the point. The objective is to communicate the message as soon as feasible because the visitors want to leave.
Flash Sale Discounts
A statement such as "For a limited time only!" would undoubtedly get people's attention and encourage impulsive purchases. Such sales tactics are quite successful because they create FOMO (Fear of Missing Out). American consumers spend around $2.5 billion annually on flash discounts, according to figures. So, if you want speedy sales, think about attempting this promo code concept.
Remember that it is better to provide more details, such as client reviews about the products you sell. Customers will feel more at ease while making that split second choice to buy.
Pre-Launch Discounts
Does your company accept orders in advance? Or perhaps develop pre-launch marketing initiatives? If so, this suggestion for a discount code is ideal for you. If someone wants to purchase a product that hasn't yet been produced, you may give them a coupon.
To keep the momentum rolling, start selling your items before pre-orders go live and share email reminders and notifications. You may also utilize website pop-ups and messages to tease fresh information and upgrades.
Product Specific Discounts
This discount code is used to reduce the cost of a certain item. When attempting to stock up on goods that require frequent refilling, customers frequently search for such incentives. By offering this deal, you can tailor your offerings and increase ROI.
Try this coupon code strategy to boost sales of a certain product. This can be applied if a certain product is perishable or not selling well enough.
Bundle Discounts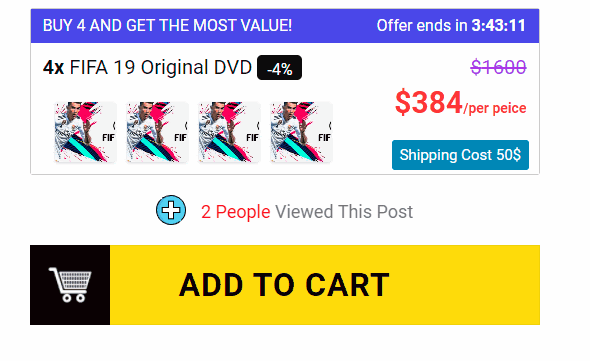 Using the same or complementary goods in combination is the rationale behind this discount coupon. Clothing companies sometimes employ this tactic to market whole outfits, such as a set of pants, a shirt, and shoes. Bundles of a single product can also be discounted; this is ideal for replenishable goods.
To determine the optimal pricing, be aware of the profit margin of each item in the bundle. Choose a discount that works for you once you know that figure (a general rule of thumb is that margins of less than 50% call for a discount of no more than 10%).
Minimum Order Discounts
Try this coupon code concept: "a discount for buying an amount larger than a set quantity" if you wish to raise the average purchase size. It's a terrific tactic for merchants that want to increase sales while attracting customers' attention to certain goods.
Consider using a discount coupon to encourage buyers to purchase reorderable or bundled goods before the offer expires. For example, A discount of 10% is offered on a minimum purchase of $30.
Buy One, Get One Discounts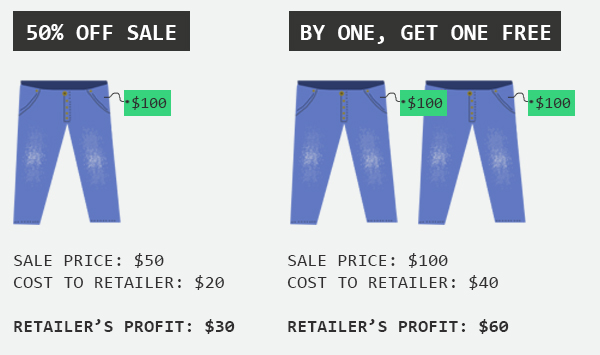 By promising buyers free goods, BOGO induces a sense of urgency as well as the excitement of getting more than you paid for, encouraging them to make a purchase. This discount coupon concept is frequently used by online retailers to sell edible or bulk goods and move surplus inventory.
Make sure that your BOGO deal is simple to use and that the two-priced goods are reasonably priced. Make sure the total goods complement your store's ROI. To avoid losing money, you can achieve this by combining two items of different prices.
Referral Discounts
According to statistics, more than 90% of consumers are inclined to purchase a product that a friend or relative has suggested. Because of this, using a discount code is a terrific way to increase sales as well as your consumer base.
Utilize a client referral app to track and produce all discount codes automatically. By doing so, you can keep an eye on your referral sales and handle coupons centrally. This will help the entire referral process to be automated.
Loyalty Based Discounts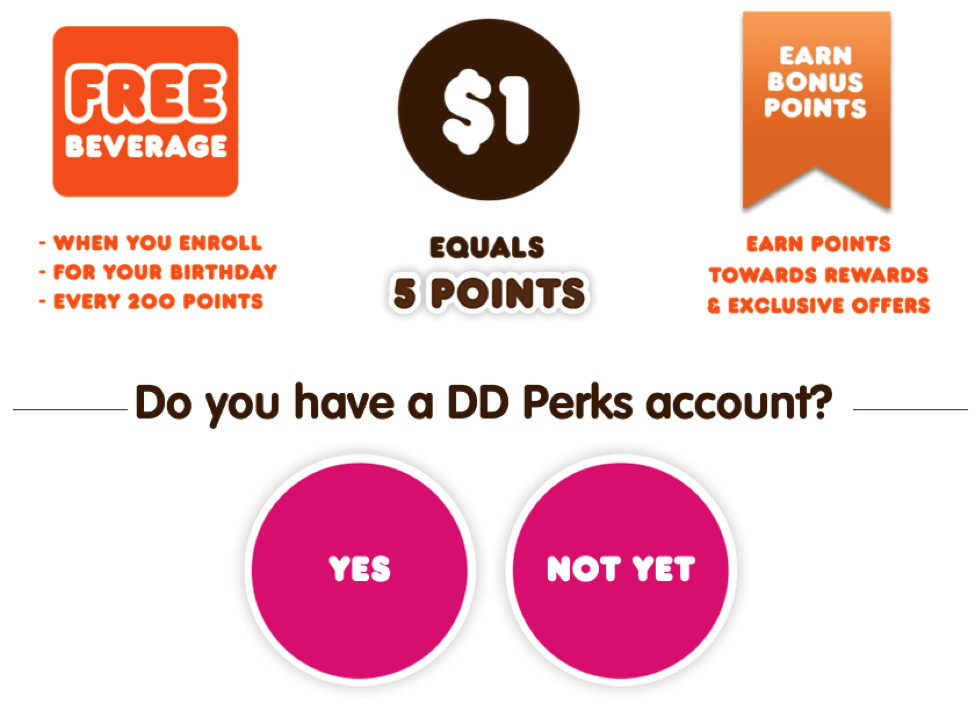 The purpose of this discount code concept is to thank your devoted consumers. To express your gratitude and encourage loyalty, think about offering them discounts when they reach particular thresholds such as making a specific number of transactions.
One way to implement this is by making sure your consumers receive points toward a discount amount on their subsequent purchases for every dollar or a certain amount they spend. They'll believe they're receiving the finest discounts thanks to this tactic. For example, you offer 5 loyalty points for every $10 spent and each loyalty point is worth 50 cents or another amount you decide upon.
In-Store Discounts
This promo code concept is for you if your shop sells both online and offline. A promo code that can only be used in your physical business can be sent by email. This tactic could encourage clients to come to see you.
Create a local base of devoted clients by using this promo code concept. Let's face it, making a terrific first impression in person would be much simpler. Additionally, doing so may assist enhance in-store sales, which in turn may help raise employee morale and spread brand awareness.
Mobile Discounts
The purpose of this coupon code concept is to entice users to download a mobile app and make purchases there. Encourage clients to use your brand's app in this manner if you want it to become yet another important source of orders.
Think about providing additional incentives to get users to download your app. Focusing on getting people to use your mobile app is preferable because, in the modern world, mobile shopping is exponentially rising and has even surpassed PC buying.
Conclusion
Want to boost sales while keeping consumers satisfied? Use promotional coupons and discounts! 
You will never be able to reach a 100% conversion rate, no matter how hard you try. There are always a few customers who will leave their carts empty for a variety of reasons that are out of your control. However, using the appropriate tools and creating a plan will help you increase conversion rates and retrieve abandoned carts.
The discount ideas stated above are ideal to ensure that your clients won't ever again leave their shopping carts. Furthermore, it provides the customer with the excitement of shopping while saving money. This leaves the customer happy and wanting more.
Further Reading