ELEX WooCommerce Abandoned Cart Recovery with Dynamic Coupons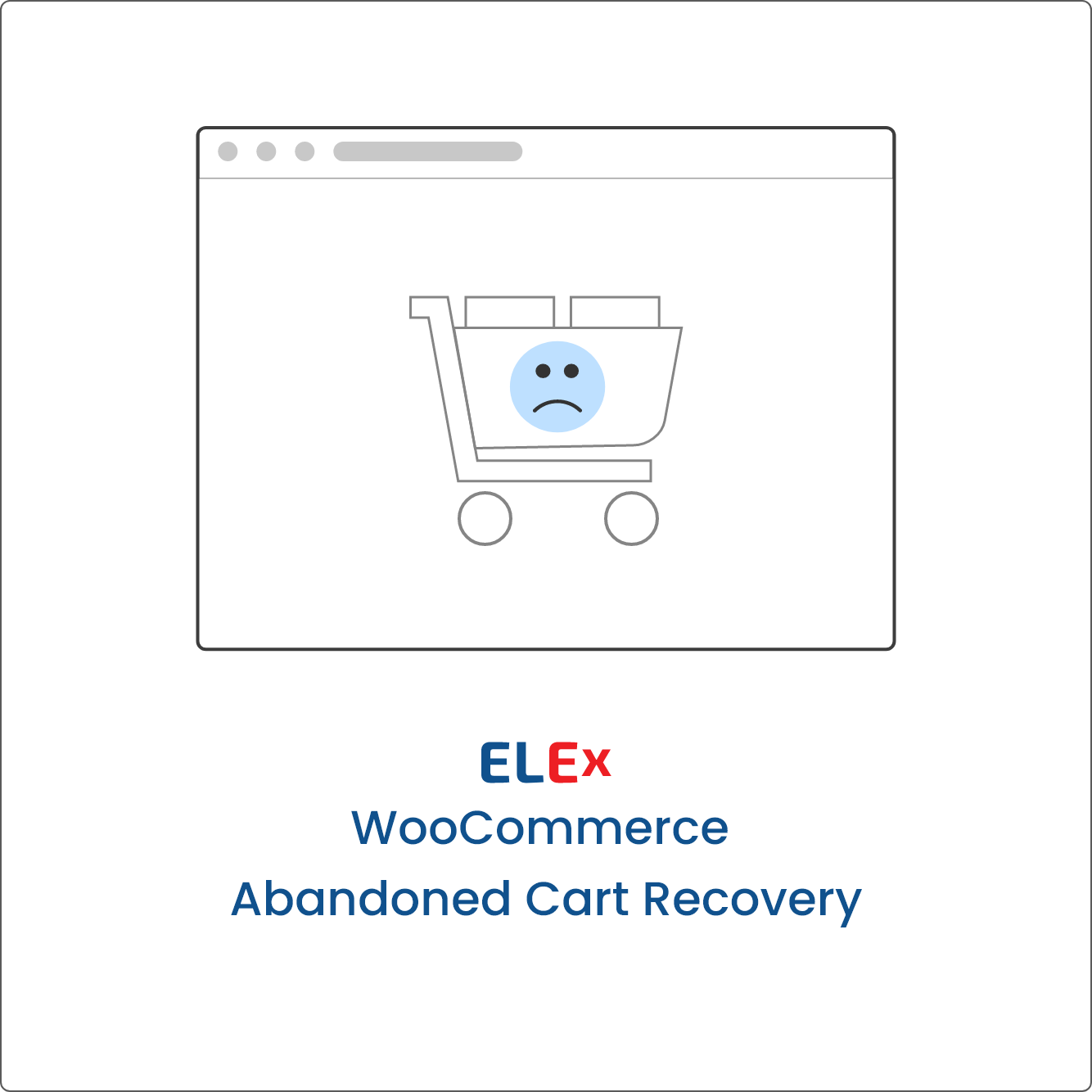 The WooCommerce Abandoned Cart plugin is a powerful tool that can help you recover lost sales by reminding customers about their abandoned orders.  It allows you to create multiple email templates to be sent at fixed intervals, thereby reminding customers about their abandoned orders and resulting in increased sales by completing those orders.
With this plugin, you can easily pick up exactly where you left off. This makes it easier for both sides: customers don't have to scramble to remember what they were shopping for and you don't have to do any extra work. The plugin is highly customizable and can be set up with a bare minimum of configuration.
You can create dynamically generated Smart Discount coupons to incentivize customers to complete their purchases. You can also configure trigger rules to send targeted emails to customers who have abandoned their carts. The email templates are customizable, so you can create a message that resonates with your brand. Additionally, you can clear abandoned cart lists, view logs & full reports, and restrict and exclude specific email IDs, IP addresses, and domains from being captured as abandoned carts.
100% Money Back Guarantee.
You are protected by our 30 Day Money Back Guarantee. The license entitles 1 year of support & updates.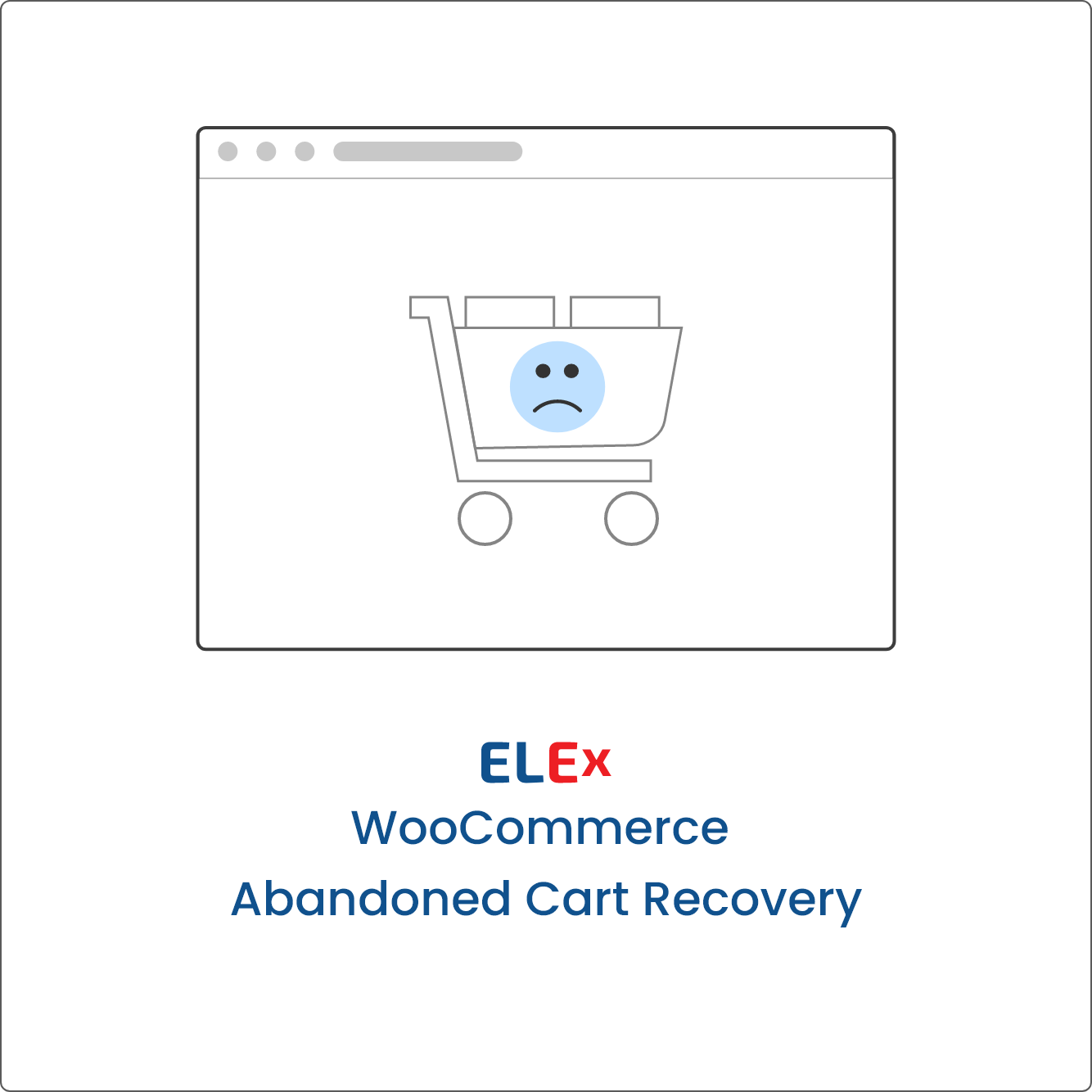 You are protected by our 30 Day Money Back Guarantee.
Each installation of the plugin will require a license key.
The license entitles 1 year of support & updates.
100% Money Back Guarantee.
If you are not fully satisfied with our product, We do 30 days full refund. Learn more on Refund Policy.
Automate Recovery of  Abandoned Cart
Shopping cart abandonment occurs when your customers add items to the cart but leave your website without proceeding with the purchase. There could be many reasons for this behavior, but in any case, an Abandoned Cart has a high potential to turn into a Sale, if properly handled.
What if you can remind the shoppers that they haven't completed their purchase and give them the ability to pick up where they left off? What if you can give a personalized discount to them?
ELEX WooCommerce Abandoned Cart plugin can help you streamline the process and recover abandoned sales. Easily set up & customize automated reminder emails along with smart discount coupons for customers who abandon their shopping carts. It uses a versatile email follow-up system that triggers a sequence of reminder emails at predetermined intervals to encourage customers to complete their orders.
How does this Plugin Work?
View detailed report on abandoned & recovered cart amount
Check the detailed graph-based report for a better understanding of the total recovered amount, total abandoned amount, the total conversion rate, and total bonus recoveries populated by the ELEX WooCommerce Abandoned Cart plugin within a selected period of time. It also displays additional details such as total emails sent, most used email templates, total carts recovered via email, and most used coupons.
Set up email rules & configure email triggers to send automated abandoned cart emails
Create rules based on multiple conditions such as user roles, total amount, the number of items, and the product ID. Configure email triggers to send your customers an automated abandoned cart email.
Apply smart coupons in the abandoned cart email
Apply dynamically generated or WooCommerce discount coupons in the abandoned email to encourage customers to buy the abandoned products. These coupons will be automatically applied to the cart when the customer proceeds to complete the purchase from the checkout link in the abandoned cart email.
Learn more about each cart that has been abandoned or recovered
Check the details for each cart that has been recovered or abandoned. Send abandoned cart emails to your customers with exciting special discount coupons that are generated dynamically or via WooCommerce coupons for better engagement & recovery of the abandoned cart in order to increase your sales.
Select the WooCommerce order status that will mark the abandoned cart as recovered
The abandoned cart is regarded as recovered every time one of your customers completes a purchase through a recovery email that was sent to them. You can select the WooCommerce statuses for which the cart will be considered as recovered.
Set a timer for the period of time after which the cart will be considered abandoned and remove all previous abandoned cart information
The cart will be regarded as abandoned after the items are added to the cart and no activity is seen on the checkout or cart pages for the specified amount of time. You can set a timer to have the ELEX WooCommerce Abandoned Cart plugin automatically remove abandoned cart lists after a specified amount of time, preventing email spam.
Allow unregistered guest users to recover their abandoned cart
Allow guest users to retrieve their abandoned carts along with registered users.
Receive email notification when a cart is recovered
As a shop owner, you can choose to receive a detailed recovery email each time one of your customers recovers an abandoned cart.
There are default shortcodes available to make sure the customer details and cart details are accurate.
Add a new custom email template for the abandoned cart
Add a new custom email template or use the default template available with the ELEX WooCommerce Abandoned Cart plugin to send abandoned cart emails. 
Using the default shortcodes, you can make sure that the shopping cart and customer information are correct in the abandoned cart emails. The shortcode automatically fills in the customer and cart details in emails, saving you time. You can also send test emails to your own email addresses to check how the recovery email will appear in the inbox of your customers.
Email Restriction
You have the ability to prevent emails regarding abandoned shopping carts from being sent to specific email IDs, domains, and IP addresses.
View detailed email logs
View a list of all emails sent to customers in the past with details including cart ID, email address, template name, coupon, and time.
Plugin Compatibility
All the ELEXtensions plugins are developed on the same framework. This makes them fully compatible with all our plugins. You may combine them together to get a better, more powerful & complete solution for your business.
We are doing our best to make them compatible with the other most popular plugins on the market. Great products, very flexible, intuitive UI, and also has many addon plugins to expand functionality. For the most part, works out of the box. Also agree with other reviews – email support is very good compared to competitors. Resolves issues quickly or at least answers questions adequately. Products and a company you can rely on. Ten stars! These plugins are superb and the support is LEGENDARY! Up to now, everything works like a charm. Glad I found this plugin! Also, customer support is lightning fast, impressed with the ELEXtensions team! Great, even for more complex stores… we have many different rules for different combinations and categories that did not work out of the box with only this plugin, but the customer service was great, they understood what we needed and recommended combining it with another of their plugin and now it does exactly what we needed! btw, this was the 3rd plugin we tried, the others didn't get close to providing this functionality! superb! This is one of the most complete and refined plugins we have in our online store. I found this solution by way of the review on google and now I'm leaving my own that hopefully also help others. ELEXtensions support team has class and manages the plugin to the smallest of details which guarantees a short time frame for your store to be up and running in case of any issue after you purchase the plugin. Overall great experience and… Thank you ELEXtensions for your professional support. They provided a great understanding of the issue I was experiencing and their advice was clear and solved the problem. This was in stark contrast to other plugin suppliers. I have no hesitation in recommending their products and I will certainly use them again. The plugin is fantastic, but the people behind it are excellent. They're able to provide speedy resolutions to niggly issues and all they ask in return is a great review: well here it is! 🙂 Prompt and professional support, I can only recommend the purchase of ELEXtensions plugins. I had a compatibility problem and they fixed it for me without any problems. good job!!! Excellent customer service! They stuck with it until I fully understood how easy their plugins are to use!
We only allow verified purchased customers to write reviews.
Frequently Asked Questions
After the plugin's one year license expires, the plugin will continue to work as usual, but the download permission will be revoked. So, the updates for the plugin will stop.
Yes, ELEX WooCommerce Abandoned Cart Plugin is compliant with the GDPR rules. As a part of compliance, the plugin does not capture any data of end-users and customers without consent.
The plugin would consider the order as abandoned after the product is added to the cart or the customer has reached to the checkout page and the page is left idle after the set cut-off time.
The ELEX WooCommerce Abandoned Cart plugin gives you a log that shows the details of the email sent to the customers in the email log section and on the individual view order details.
Yes, the customer can very well unsubscribe from the email. The plugin also gives an option for the site owner to remove a customer from the mailing list.
Yes, You can attach your WooCommerce coupon code with the email. The email will contain an abandoned cart link and once clicked on the link, the coupon will automatically be applied to the cart.
You can set up as many emails as you wish to be sent to the customers till they recover the cart.
Yes, the customer and the order details will be removed from the abandoned order list once the cart is considered as recovered.
Definitely. You can set email rules for each email template you wish to send. You may read through the documentation part for more details.
Yes, you can definitely send emails manually to the selected abandoned orders
Yes, the store owner will have an option to set the preferred time to have the abandoned orders removed from the list.
Yes, the plugin has a graph-based chart that shows the total recovered orders.