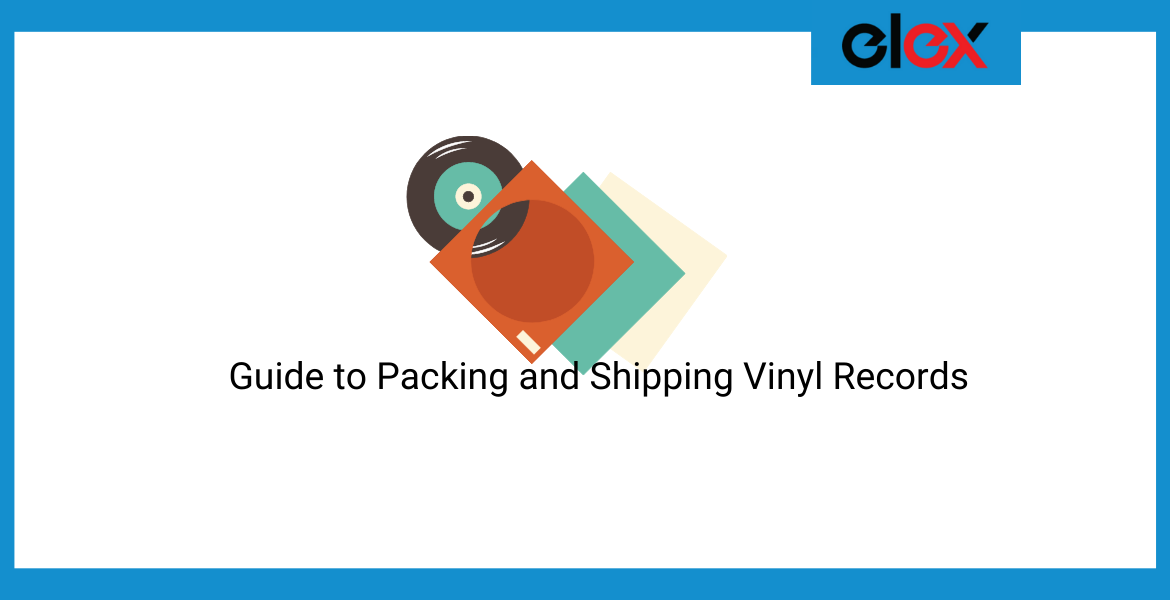 Guide to Packing and Shipping Vinyl Records
Vinyl records are making a huge comeback lately. While most of the young generation is moving towards choosing the latest technology, a few are going back to the old times and picking on records. Forbes has reported that almost  2.3 million used vinyl records from the U.S are listed on eBay. Amazon falls right next, in listing about 900,000 used vinyl records on its U.S. site. It is not easy for buyers to get hold of vinyl records directly from the internet as there is no magic gateway to grab them, hence you need to entrust shipping these with the postal service. If you are an online record seller, you need to know how to pack and ship vinyl records safely.
How to Ship Vinyl Records
When you understand how to ship vinyl records safely and efficiently, it will significantly reduce the chances of the records getting damaged or lost during transit.
Here are some tips to consider while shipping vinyl records:
Choose the Right Shipping Box: Choose the right box that suits your vinyl record in terms of its size. With the right box, you will reduce the unnecessary space around the records and ultimately also reduce the costs for shipping.
Arrange Drop Offs and Pickups: It is ideal to make arrangements for pick up and drop off for your shipments containing the records at the nearest designated point of the shipping carrier. You can find plenty of UPS drop-off locations and USPS drop-off locations widely across the US. 
Get Them Insured: These records are quite expensive and rare, especially the first editions. It is better to get record shipments insured to protect from any loss or damage during the transit. Most of the shipping carriers do offer insurance for shipments for a minimal amount. You can also go for third-party insurance too, like Shipsurance.
Track Your Order: Offering tracking information for orders lessens the anxiety of customers. It is better to track the shipment until it is delivered to the destination. Most of the shipping services offer excellent tracking options. With a proper tracking mechanism, you can also keep the customers posted about the location of the shipment in transit.
You can always make use of custom-made boxes, which are an ideal way to protect the vinyl records. 
Which Couriers Can Ship Vinyls?
When it comes to shipping, you are likely to find many shipping carriers who can ship vinyl records easily as well as safely. Here we are narrowing down to a few popular ones.
USPS
USPS is one of the prominent solutions capable of shipping these valuable records. It is also one of the affordable options for shipping records. The only drawback of this is that it takes a longer time to deliver.
FedEx
FedEx is known for its prompt and quick delivery options. If you want to get your insurance on your packages and get it safely and efficiently, FedEx is the best. It has varied options for insurance, and also ways to deliver the shipments quickly.
UPS
UPS is famous for on-time delivery, efficient tracking, and insurance for packages. The only downside is that it is slightly expensive.
How to include the popular shipping carriers in your Store?
If you want to include the above shipping carriers on your WooCommerce store, then you can make use of some of our shipping plugins, which will help you smoothen the process of shipping. Some plugins that will come in handy are:
Using these plugins you can integrate popular shipping carriers like USPS, UPS, and FedEx on your WooCommerce store. With these plugins, you can list the shipping services with real-time shipping rates on the store during checkout.
When you list the shipping services along with the price and estimated time of delivery during checkout, it becomes easy for customers to choose the one that suits their needs. Also, you can even add a custom box for your record packing.
All you need to do is add your required dimensions and then use them for packing your precious records. Also, since you want to ensure you pack the records individually and not with other items or other records, you can choose the individual packing option in the plugin settings.

Get to know the best possible way to ship your records by comparing the shipping cost using the shipping calculator. The shipping calculator will help you to derive at a rate that is economical and affordable for you.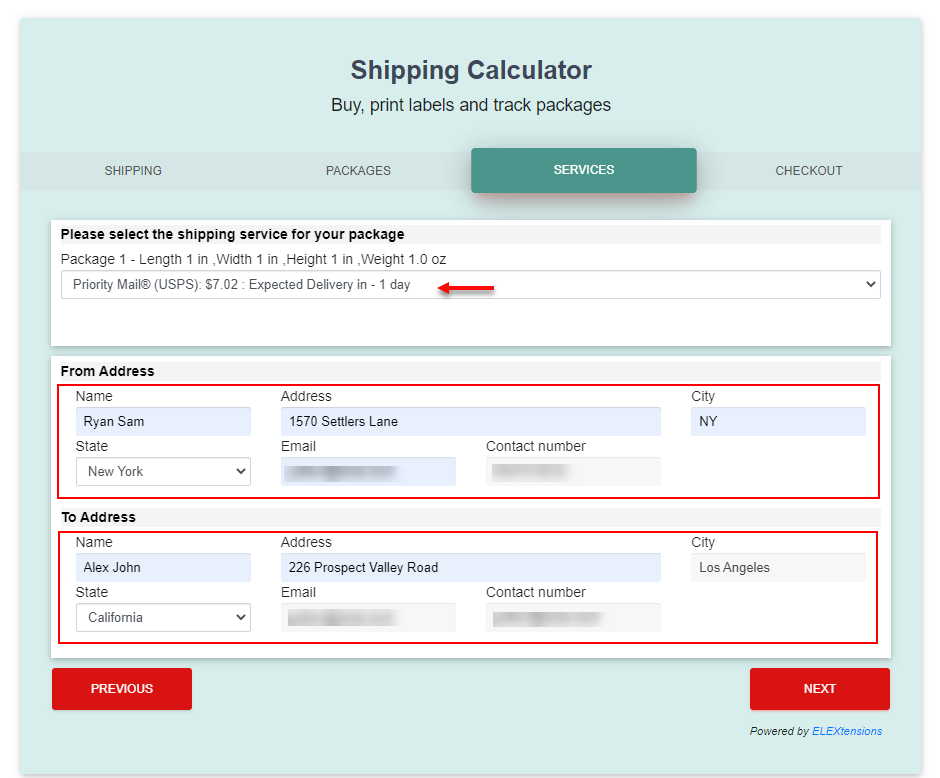 How Much Does it Cost to Ship Vinyl Records?
Many factors come into the picture while determining the cost to ship vinyl records. Some of these factors are:
The shipping service you choose.

Cost of mailers.

Cost of padding materials used to secure the record.

Recipient's location.

Quantity being shipped to the recipient.

Type of insurance used.
For example, consider you are using USPS Media Mail, whose pricing starts at $2.63, and has a weight limit of 70 lbs. A 10 lbs shipment of approximately 15 records, could cost you around $7.
How Do You Safely Pack Vinyl Records
If you want the records to reach in one piece safely at the destination, you need to pack them very carefully. Here are some methods to keep the records safe.
Remove vinyl from its jacket carefully.

Dust it only using a cleaning machine or your normal vinyl brush.

Place the records in protective plastic sleeves.

Keep the sleeves in the new cardboard record mailers.

Insert package stiffeners or fillers, including some bubble wrap and cardboard to secure the record.

Fold it well and tape the record mailer shut to secure it.

Attach shipping labels on the package.
Remember to mark "FRAGILE" on the package to ensure that while shipping the packages are handled safely. And don't forget to get the insurance done for your shipping to ensure that you are not at a loss when packages are lost or damaged during transit.
Ship your Vinyl Records Safely Anywhere
Considering the popularity of these vinyl records, you ought to know how to keep up with the shipping strategies to ship these safely to your customers without any damage. No one likes to receive a damaged record, so do keep in mind all the necessary methods to keep the records safe and secured while shipping.
Further Reading: