What can we help you with?
Google Shopping Ads: Optimizing WooCommerce Google Product Feed Titles and Descriptions
So, you've created your first WooCommerce Google product feed and your first Shopping Ads campaign. Yet you notice that sales aren't going as well as you would have expected. The truth of the matter is that simply setting up a Shopping Ads campaign with your WooCommerce google product feed is not going to help you realize your business goals.
The key to successful Shopping Ad Campaigns is constant optimization. Leaving your feeds unattended for a long time is considered a bad practice. Apart from possible errors and other issues that can pop up, your campaign's performance will take a hit. Hence, in this article, we will discuss the format of product titles and descriptions, the importance of optimized titles and descriptions as well as ways to optimize them.
Nailing down creating WooCommerce Google Product Feed files
Of course, you will need to generate a properly formatted WooCommerce Google product feed file, to begin with. We recommend using the ELEX Google Product Feed Plugin to generate your feed files. Google has a long list of specifications when it comes to the format it expects feed files to be in. Keeping track of all of them while also trying to create multiple feed files for complex inventories can be very tough.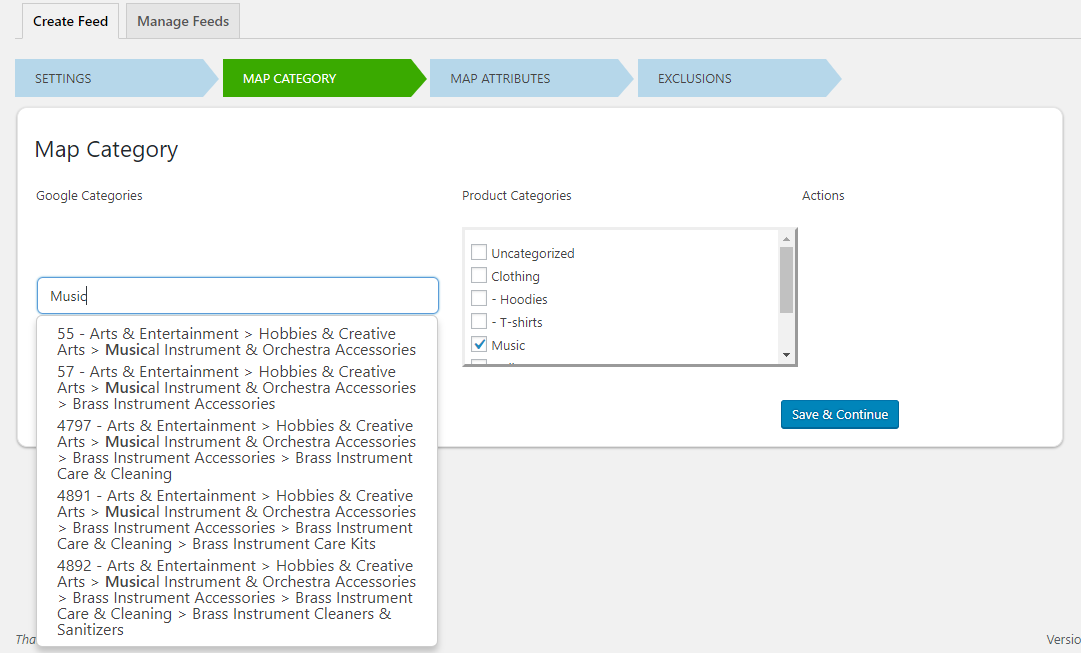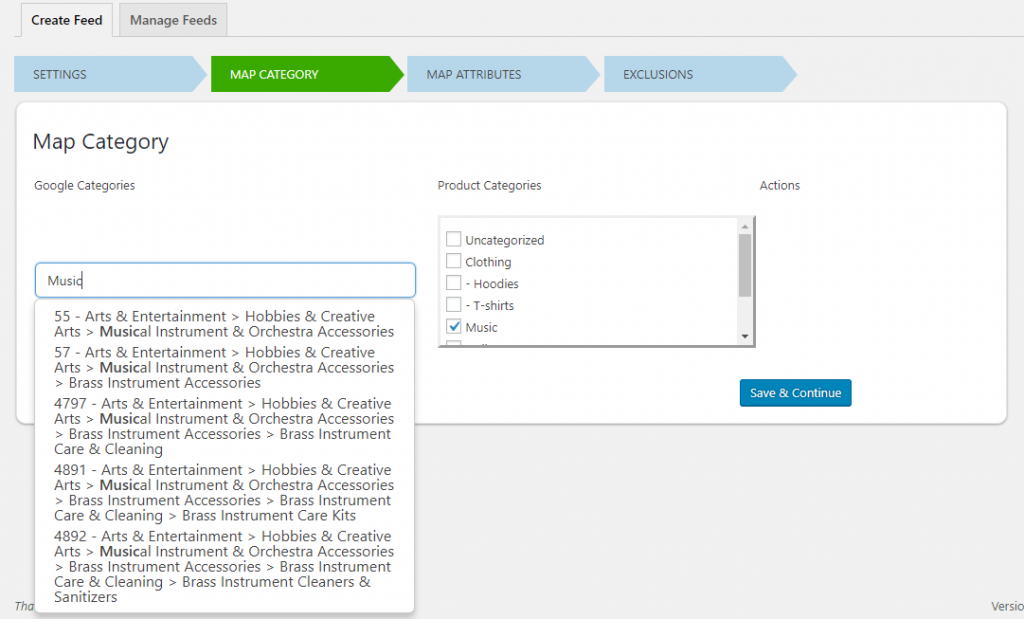 ELEX Google Product Feed Plugin lets you map your internal inventory categories to Google's taxonomy of categories and attributes. You can create custom categories and attributes to help Google better understand what it is that you are selling. You can also create very specific WooCommerce Google product feed files for testing, using the "Exclude by Product ID" feature.

If your WooCommerce site has frequent sales and your inventory is constantly updating, you can set your feed file to refresh every hour, day or week. This refreshed file is fetched by Merchant Center and your WooCommerce Google product feed files stay updated with all inventory changes. Watch this video to see how easy it really can be. 

Importance of Optimized Titles and Descriptions:
When a user searches for say "black Adidas shoe size 10", Google displays a carousel of products like this. You'll notice the only information being displayed along with the product image is the title, price, and URL. This makes product titles a key factor in feed optimization to improve campaign performances.
Moreover, Google displays results to the user's searches based on the keywords you give in the Title and Description. For instance, a product with fewer reviews might appear higher in the Shopping Ads listings purely because of the fact that it has a better title. Notice the first result highlighted in green. Even though it has fewer ratings, it is listed higher due to higher relevance.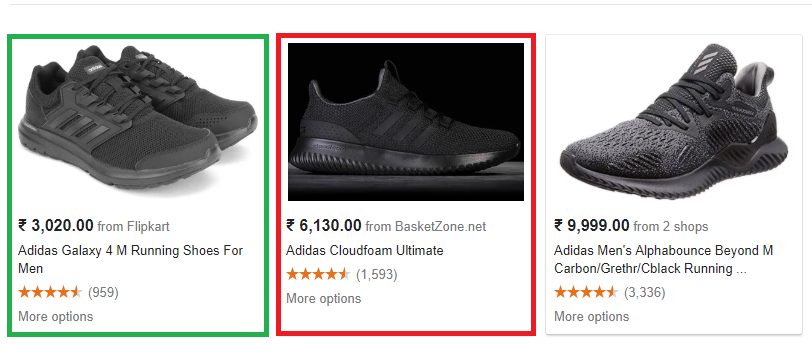 Shopping Ads offer retailers a way to target long tail keywords. While short tail keywords have more search volume, long tail keywords signify better search intent. And the only place that you can add these terms is in the Title and description. Long tail search terms are more advantageous as we are targetting stronger user intent that is more likely to result in conversions. Additionally, as the competition is low, bid amounts are less competitive and this can help reduce your budget significantly. 
Optimizing Product Titles:
As mentioned earlier, Product titles along with product images and price are the first exposure a prospective buyer gets to our product. Hence, it is crucial to optimize the title to the best of our capability. Additionally, product titles along with product descriptions are the only place where you can include keywords that Google uses to serve results.
Title Format:
While Google recommends you use specific title formats for specific products, it is better if you follow a blueprint for all your titles as writing titles for different product categories becomes difficult if your store offers different types of products
Google recommends you use the following title formats for some product types:
Apparel: [Brand] + [Gender] + [Product Type] + [Attributes]
Consumables: [Brand] + [Product] + [Type] + [Attributes]
Hard Goods: [Brand] + [Product] + [Attributes]
Electronics: [Brand] + [Attribute] + [Product Type] + [Identification Number]
Books: [Title] + [Type] + [Format] + [Author] + [ISBN]
Tips to Optimize Titles:
Using correct spelling and grammar:

Titles having the correct spelling and grammar are more likely to inspire confidence in the buyers. Imagine the effect unprofessional language or incorrect grammar and spelling could have on your brand image. Hence it of the utmost importance to make sure your titles are grammatically correct.

Avoid Keyword stuffing

: While adding keywords to your title increases the relevancy of your ads, adding too many in favor of other relevant product data will affect your campaigns negatively. Some important keywords to include in your product titles are:
Product Name: For products that users search by name, for example, "Adidas" shoes or "Clorox" bleach. 

Brand: Brand names can add a lot of trust to your ads and are more likely to convert than ads with titles that don't have brand names.

Product specific relevant keywords like "waterproof" for makeup and "organic" for produce.
Accurately describing the product on your landing page

: Making sure your WooCommerce Google product feed descriptions accurately reflect the details of the products on the landing page is a small but important step in optimizing your feed descriptions.

Don't include promotional messages

. Never include promotional messages in your Product Title. This data has its separate field in your WooCommerce Google product feed file. Including promotional messages in either your title or description is most likely to get your feed file disapproved by Merchant Center.

Putting the most important details at the beginning

: Google truncates the title depending on the platform the user uses. Hence by including all the relevant details, in the beginning, you are ensuring greater visibility. Additionally, relevant reliable information tends to boost the trust of the customer and is more likely to result in a conversion.

Adding distinguishing details for each variant:

In addition to your title describing your product accurately, it should also convey information about the color, material or other variations. Eg: Your title for plaid shirts should also include variation information
Optimizing Product Descriptions: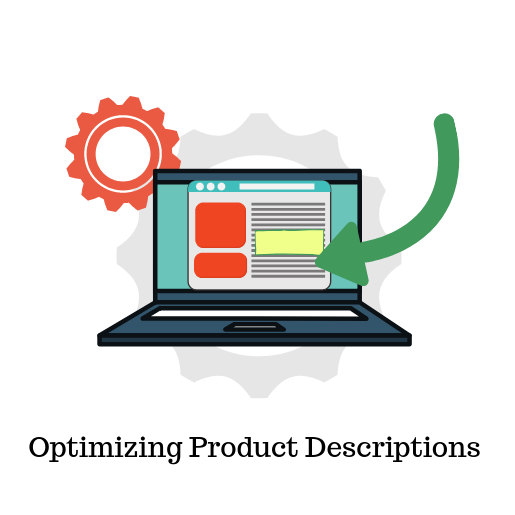 Descriptions play an important role in influencing buying decisions along with increasing relevance of the results. Descriptions have a 5000 character limit so there's a lot of real estate to use. Keep in mind that users see only about 200 characters of the 5000 on account of Google truncating the description. Typically customers are expecting more information about the product for example, what material or what design is on the product.
Apart from including a use case of the product, including the following data in your descriptions, is recommended by Google.
Size
Material
Intended age range
Unique features
Technical specifications
Shape
Pattern
Texture
Design
Variants
As always, be sure to put all the relevant information in the first 200 or so characters of the description. Take care not to stuff the description with keywords. Special attention has to be paid to the country-specific requirements or you risk getting issues or errors in your WooCommmerce Google product feed file.
Some other steps you can take to optimize your product titles are:
Not including URLs in the description either to your own or other products. Including URLs here in your WooCommerce Google product feed file can get your entire feed disapproved.
Do not include comparisons eg "X is better than Y". Google prefers users to do their own research and including this will get your product delisted.
Do not include categorization details in the product description as Google has a separate mandatory field for category data.
Do not use capitals in the description: All caps is a common staple of untrustworthy ads and spam. Your campaign will perform poorly if this isn't fixed.  
Use well-formatted descriptions that have control characters and HTML tags such as line breaks, italics and bulleted lists easier to read. So include these in your descriptions to increase readability.
Conclusion:
Optimizing your WooCommerce Google product feed files to get the best bang for your ad budget, is a continuous process. In particular, optimizing your product titles and descriptions is an important step in this process. Titles and description are vital elements that have to be optimized. This not only helps Google understand our product better but help us rank higher than the competition.
We have gone through the steps you can take to improve your titles and descriptions. Make sure a properly generated WooCommerce Google product feed file is the base of all your optimization. You can use the Google Sheets-powered manual solution that Google Merchant offers or use ELEX Google Product Feed Plugin to generate your feed files and schedule its updates. You can find more information about the plugin here.