Getting an error code when we input a zip code with an extension to it
Getting an error code when we input a zip code with an extension to it
Customer:
Recently, we started receiving an error code when we input a zip code with an extension to it. For example, if we type zip code 12603 everything is good, but if we input the most specific extension preferred by USPS 12603-3901, we get an error. Please see the error code below.
Stamps.com: Unable to get information at this point of time. Invalid SOAP message due to XML Schema validation failure. The 'http://stamps.com/xml/namespace/2015/05/swsim/swsimv45:ZIPCode' element is invalid – The value '12603-3901' is invalid according to its datatype 'http://stamps.com/xml/namespace/2015/05/swsim/swsimv45:string-0-5' – The actual length is greater than the MaxLength value.
---
Support:
Currently, our plugin does not except Zipcode with extension, as even the USPS calculator( https://postcalc.usps.com/ ) does not accept when you enter Zipcode with extension.
We will suggest you enter the first part of the zip code and go ahead with the order
---
Customer:
On the shipping options for Stamps.com, I do not see an option for a padded flat rate envelope. Please advise.
---
Support:
We have an option of Padded Flat Rate envelope.
We have attached a screenshot for the same.
If you are not able to see this option, then kindly download the latest version of the plugin by going to elextensions.com –> My accounts.
You will be able to see this option in the latest version.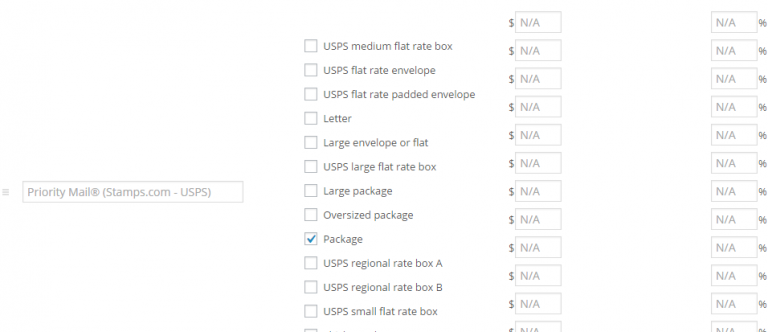 ---
Customer:
I am not getting those options. I downloaded the most recent version of the plugin, and I am still not seeing those options.
I attached a screenshot too.
---
Support:
The latest version of Stamps plugin (1.4.6) is with extended support for Package Type including Flat rates.