What can we help you with?
First Class Mail not listed as Shipping Option – ELEX EasyPost Shipping Method Plugin for WooCommerce
Shipping is an unavoidable aspect when it comes to the eCommerce industry. Most of the shop owners are looking for ideal shipping rates to ensure that they offer the right price when it comes to shipping. Most of the vendors go for popular shipping options like FedEx, USPS, UPS etc., when it comes to offering transparent pricing in shipping. 
Integrating the right shipping plugin to your WooCommerce store is essential when it comes to fetching the right shipping rates for shipping. So when shipping rates don't appear correctly, shop owners get worried as they want to offer the right options for shipping. 
One of our customers had come up with a query regarding the shipping options. The query was :
"In the admin login, I've First class mail in the list of shipping options, selected; but in the front-end, it's missing.
Any ideas why?"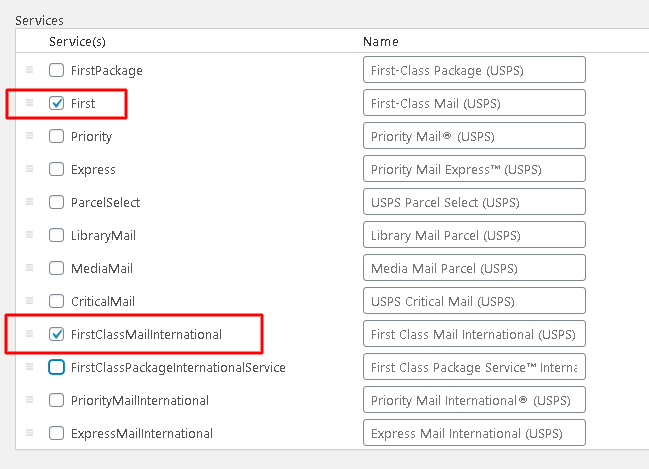 Our support team worked on the same, to identify the error and came with a solution as given below. 
How to Get FirstClass Mail display in the Cart and Checkout Pages?
FirstClass mail can be used to ship items weighing up to 13 ounces. 
In case if the weight in the cart is more than 13 ounces, FirstClass mail will not appear.
To understand the same in a better way, let's take a look at two different cases.
Case 1:
When the weight of the product in the cart is less than 13 ounces.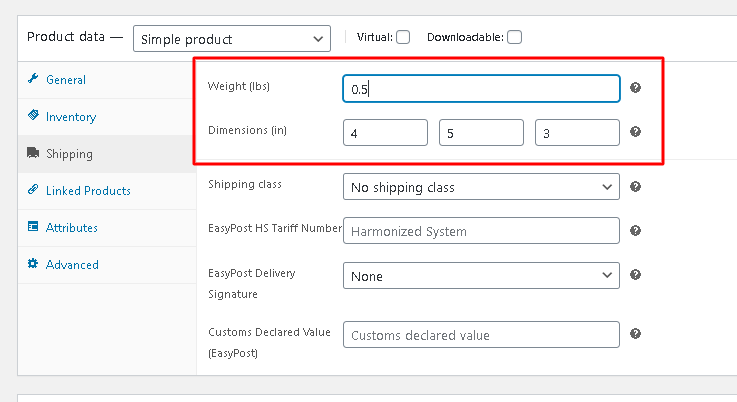 As you can see in the above screenshot, when the weight of the product in the Cart is less than 13 ounces, you can see the FirstClass Mail shipping option is displayed.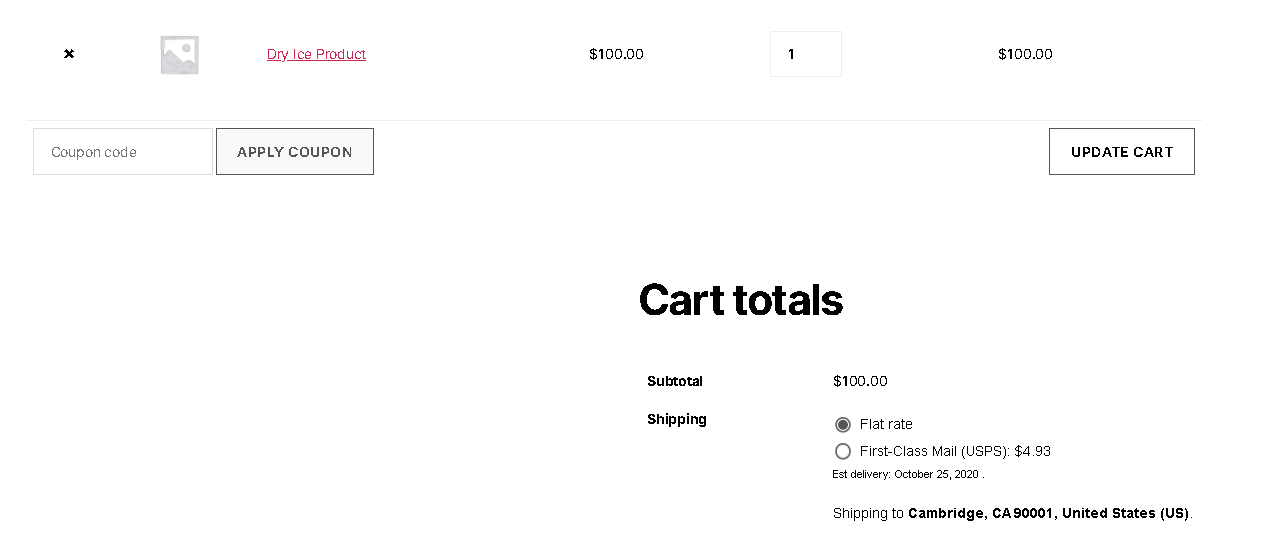 Case 2:
When the weight of the product in the Cart is greater than 13 ounces.
In the above screenshot, you can see that when the weight of the product is greater than  13 ounces, the FirstClass option is not displayed as shown in the below screenshot.
Apart from that, the availability of a service depends on the following metrics like:
Sender Address.

Recipient Address.

Product Dimensions and Weight.
You can check with the USPS calculator as well, whether the FirstClass mail is returned for the details provided by you.
To explore more details about the plugins, go check out ELEX EasyPost Shipping Method Plugin for WooCommerce.
Read the article for setting up EasyPost to understand the plugin, in detail. Or check out the product documentation section for more related articles.
Hope this article helped you understand how the shipping rates are displayed and what are the factors for the same. Do let us know if you have any queries or if you have any business cases that need our help.
To explore more details about the shipping plugins, please check out the product pages.
You can also check out other WooCommerce and WordPress plugins in ELEX.