What can we help you with?
ELEX WooCommerce DHL Shipping Plugin Feature Review
This article provides a detailed account of the shipping services available with DHL for WooCommerce. WooCommerce DHL Shipping Plugin, developed by ELEX, brings together three services form DHL to WooCommerce. The all-German DHL Paket, DHL eCommerce for online businesses around the world, and DHL Express for the fastest delivery services are all included in the WooCommerce integration of DHL. Let's explore.
Overview of DHL
DHL is one of the largest shipping or logistics services provider in the world and it completely eclipses any other service when it comes to water or air mailing services. It has a global presence and provides international shipping services from the lightest documents to the heaviest of freights. And DHL does it all in arguably the minimum time.
In general, there is a notion that DHL is an expensive shipping service and is economical only when you are shipping in large volume or freight. But seeing the current trends of small businesses and e-commerce growing all around the globe, DHL has shifted its focus on individual business and provides shipping services suitable for them. So shipping rates are almost what your business can effort. Finally, DHL has its services available to and from 220 countries. Thus with DHL, your location is never going to be an issue when it comes to using DHL for shipping. The services available with DHL are:
DHL Express: International
DHL eCommerce: American, Asia Pacific, Middle East, and African countries
DHL Parcel: European countries
DHL Paket: Germany
DHL EXPRESS
DHL Express or DHL Global is an international shipping service and is available for shippers from all over of the globe. When it started services back in 1969, it was limited to express document shipping across the world. But over the years they are transformed and now are sipping all types of packages with its express services. It has a dedicated air and water shipping setup, making them the experts of domestic and international express shipping.
DHL Express in WooCommerce helps you get shipping rates for the express services. A DHL Express account gives you the proper guidance of DHL services and an expert level support from its fulfillment team. They help you with the customs, taxes, and global trades regulations during both domestic and international shipping.
DHL PAKET
DHL Paket is basically based in Germany and to use DHL Paket services one need to have his store location within Germany. DHL Paket is the fastest shipping services in domestics of Germany and delivers packages within a day. DHL Paket also offers international delivery services to shippers in Germany. It also offers special services for 27 European Union nations, where store owners or personal DHL account holders in Germany with an easy DHL Europaket Compatibility. It is also compatible with the pack station feature. You can create manifest of the previous orders using this plugin. Cash on Delivery can also be offered to customers while using Paket. You can also specify the charges DHL will collect from the receiver.
To use DHL Paket you need a separate DHL Paket account. To activate DHL Paket services you need the API credentials form DHL. You need to enter these credentials during the setting up DHL Paket in the plugin.
DHL eCOMMERCE
DHL eCommerce provides pickup of all parcels, their delivery, returns and tracking of the parcels. You should not confuse with the name of this service as it is not restricted to e-commerce stores only. Although it has been developed over the years to specialize in the field of eCommerce. It provides complete logistics for general customers, businesses and eCommerce business. This again is available in 220 countries and territories in the world. DHL eCommerce does not provide live shipping rates but has the feature of label printing for the DHL eCommerce services.
DHL has a partnership with USPS in the US, and both the service provides works hand in hand on some of the shipping operations in the United States. You need a separate DHL eCommerce account to access the expert support from their fulfillment expert.
ELEX WooCommerce DHL Shipping Plugin
The DHL Shipping integration for WooCommerce by ELEX is a combination of these three services discussed above. So with the plugin, you have the assurance of a complete shipping solution. No matter if you are based in Germany, Europe, the US or any other location, you'll have a service from DHL that you can use for your WooCommerce store.
DHL Paket is strictly for users in Germany, DHL e-Commerce is for users based in the US and WooCommerce store owners any other part of the globe can use DHL Express. DHL express won't require your WooCommerce base location to be in the US.
Features of ELEX WooCommerce DHL Plugin
With three services included in the plugin, DHL Express is the only services that allow store owners to show live shipping rates. These rates are based on dimensions, and weight of the items in the cart. Instead of packing items into boxes, you can also choose to pack items separately to fetch live rates. To summarize, DHL Express offers live shipping rates in addition to other services. DHL Paket and DHL eCommerce don't have live rate or shipping cost calculation capabilities. 
Live Shipping Rates- DHL Express services are used to show shipping rates for all of the packages here. As DHL Express is the global service offered by DHL, the shipping rates are available to and from any part of the world. For DHL Paket, users are recommended to use table rate shipping plugin or the core shipping options in WooCommerce to show sipping rates to the customers. DHL eCommerce also lacks the feature of live shipping rates as the services are basically a fulfillment service and the services charges can vary from business to business. As each merchant has a probability of getting a different range of shipping charges, it's left to the merchant how he/she wishes to show rates to customers.
Live rates are really necessary in case of online stores, as a high or unnecessary shipping charge can lead to the abandonment of carts. So, merchants can use available alternates to show shipping rates for DHL Paket and DHL eCommerce or use the DHL Express rates.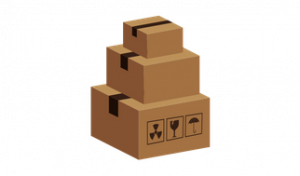 Packing Services- Packing services are different for all the three services. DHL Express provides the Express Box Packing. You can also create your custom boxes while creating shipment in the orders page. In case of DHL Paket, you can select from 7 boxes available by default for the around the clock shipping services. DHL eCommerce also lets you select from the predefined boxes available. Get the complete list of packing services offered by each of the three services.
Printing of Labels- The very important feature, necessary for the streamlined logistics of any online store is the printing of labels with paid postage or shipping charges. This feature is available with the plugin, where you can print a complete shipping label to be pasted on the packages.
With DHL Paket you can print manual labels, which means you can manually specify the weight and dimension of the package during the creation of the shipment.
With the plugin, you can print labels for all the three services. Some interesting features of the labels are:
You can have custom text in the labels
Have warnings for Dangerous goods
Add instructions to the person delivering the parcel
Add a description of the content of the packages in the label
Print Commercial Invoice- Just like printing of labels, printing of commercial invoices is a common feature for all the services. This option appears along with the print label option on the order page. You might know that WooCommerce integrations of USPS and Stamps.com don't offer to print commercial invoices. So this option saves you from manually preparing invoices for each of your packages.
DHL Paket has a feature where you can print a manifest that lists all the shipments in the chosen time frame.
Automate Tracking of Parcels- Parcel tracking has become an integral part of premium shipping integrations in WooCommerce. This has become automatic. Tracking Ids are created with the generation of packages and these tracking Ids are sent automatically to your customers with an email, that you can customize. The tracking info is stored on the orders page for the store owner.
If you want you can have a manual check of tracking services by using the tracking Id generated. In the case of manual tracking, you're required to manually send the email with the tracking id to your customer.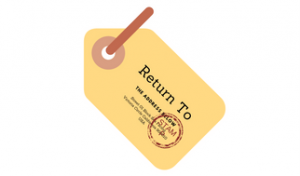 Print Return Label- DHL provides merchants and all its customers to print return labels with the parcels. A return label is an easy tool that adds customer satisfaction. Tracking is available for the return labels too, and you have the full control over it. The tracking details are stored on the orders page. The return labels are made secure by hiding your account numbers. The return address can be set to an address other than the shippers' address.
Any sipper with the return label can simply use the return label. The shipper doesn't require to have a DHL account and still, they can request for a pickup. You can also use bulk return labels.
Enable Adult Signature- You can add the additional feature of signature on delivery with each DHL delivery. A signature at delivery gives you a surety of correct and secure delivery. This becomes important while you ship dangerous goods that require an adult signature to receive the package.
To make it more convenient, signature on delivery is a product level settings in your WooCommerce inventory. So you can set this feature to the products which you require to have a signature when being delivered.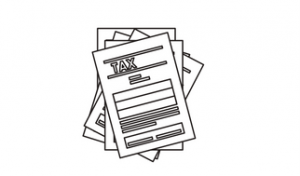 Bulk Action with Labels- Bulk action is a helpful tool when you receive a huge amount of orders in a day. So instead of creating shipments and labels per order, you go for bulk actions. To get start bulk shipment creation, go to the order page and select from the drop-down that appears. You can create bulk shipments for all three of the services.
Closing Comment
Integrating DHL services to your WooCommerce store can boost your shipping abilities. It increases the capacity of packages you can handle at least available time. A timely delivery is going to ensure customer satisfaction. Features like return label and enabling signature on delivery of the product add peace of mind to you and your customers.
So we recommend using WooCommerce DHL Shipping Plugin for all your shipping needs. We hope this review provides a clear overview of the plugin and you are ready to integrate WooCoommerce DHL to your online store. Visit the product page for more information. Or contact our Online Support for any technical issues or pre-sales queries. Happy Selling!
About the plugin
Cost $69.00
30-Day Money Back Guarantee
Subscription Renewal @20% Discount
---
To explore more details about the plugins, go check out ELEX WooCommerce DHL Express / eCommerce / Paket Shipping Plugin with Print Label.
Read the article for setting up DHL Express understand the plugin, in detail. Or check out the product documentation section for more related articles.
You can also check out other WooCommerce and WordPress plugins in ELEX.