What can we help you with?
How to Customise FedEx Shipping Labels using ELEX WooCommerce EasyPost Shipping Plugin?
This article will show you how to customize FedEx shipping labels using EasyPost. This set up is possible using ELEX WooCommerce EasyPost Shipping and Label Printing Plugin. In addition to FedEx, this plugin is capable of accessing USPS as well as UPS rates and services.
Customizing FedEx Shipping Labels
With the ELEX EasyPost plugin, you can access FedEx real-time rates, create shipments, and generate shipping labels with EasyPost postage.
a. Enabling Real-time Rates
First, you need to enable FedEx real-time rate setting to access live rates. To do this, go to WooCommerce > Settings > Shipping > EasyPost > General.
Enable the 'Real-time Rates' setting and save the setting. The below screenshot shows the sample settings.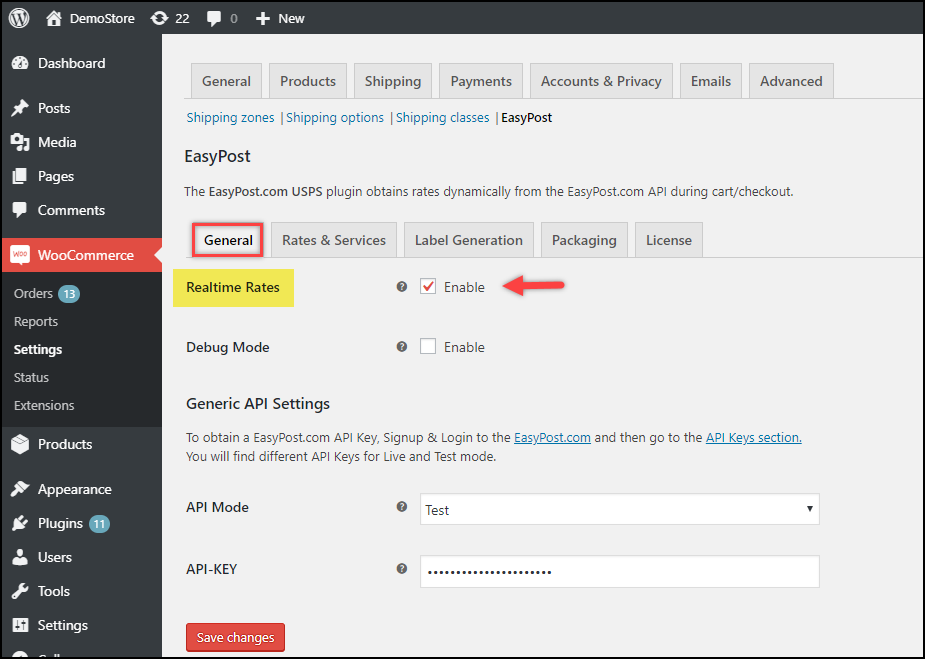 In addition to this, you need to select the desired API Mode and enter the EasyPost API (where is my EasyPost API Key?).
b. Customizing shipping labels
Among the various other useful settings, there are four settings that specifically can be used to customize the FedEx shipping label.
1. Print Label Type
This setting allows you to select the type of shipping label. The plugin supports four types of formats: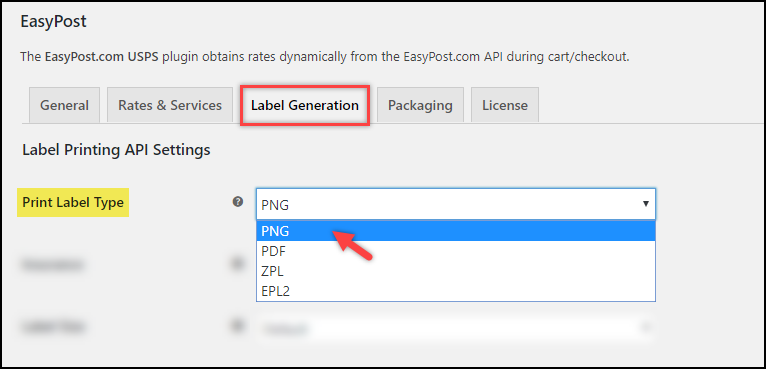 PNG – This is a raster graphics file format that supports lossless data compression, and is widely used in the World Wide Web.
PDF –  Used to present documents independent of the application, software, hardware, and operating system.
ZPL – Suitable for printing on Zebra branded printers.
EPL2 – Suitable for printing on media of reduced space. Although it supports bitmaps (and therefore, arbitrary images), its use is usually for labels including bar-code information.
2. Label Size
Allows you to choose the desired label size. The plugin provides two options for label sizes:
Default – The default label size returned from the shipping carrier. For this option, PDF size will be 8.5×11, EPL 4×5, ZPL 4×5, and PNG 4×6.
Custom – Allows you to choose custom label size for each shipping carrier.

USPS – 4×8 or 4×6 inches.
UPS – 4×8 or 4×6 inches.
FedEx – 4×8, 4×7, or 4×6 inches.
3. Origin Address
The store owner needs to provide the origin address (also called shipper address). This address will be used for calculating shipping rates from the customer's destination address, and will also be printed on the shipping documents.
You need to provide Sender Name, Sender Company Name, Address, City, Email, and Phone Number, in the below-given fields.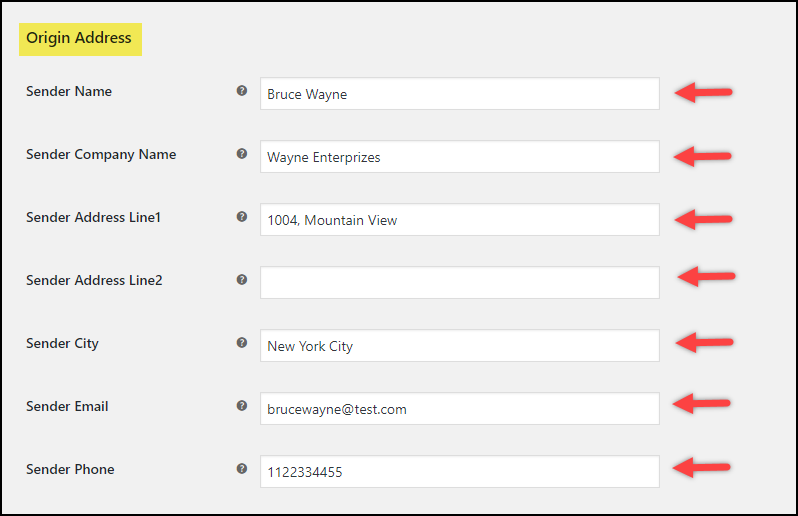 4. Customs Description
If you are shipping your products internationally, you can enter special instructions for the Customs purposes in this field.
This feature is most beneficial if you are shipping dangerous goods, flammable objects, or fragile items.
Below is a sample FedEx domestic shipping label.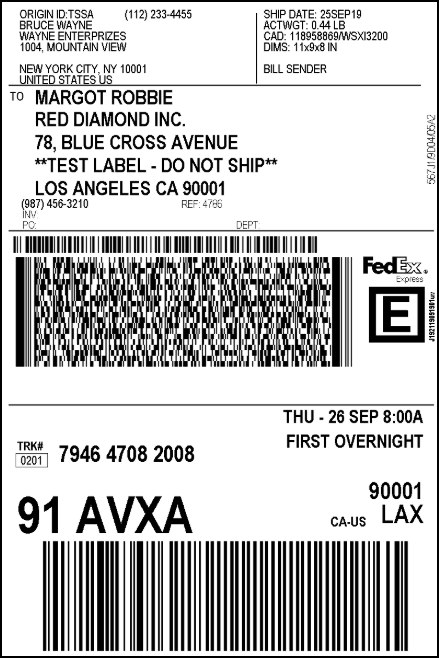 And below is a sample FedEx international shipping label. You can notice the Customs Description printed on the label.
---
To explore more details about the plugins, go check out ELEX EasyPost Shipping Method Plugin for WooCommerce.
Read the product documentation to understand the plugin, in detail. Or check out the complete documentation section for more related articles.
You can also check out other WooCommerce and WordPress plugins in ELEX.