Introduction:
A whole lot of people use the internet on a daily basis. If your prospective client base is mostly on the internet, you cannot ignore digital advertising. While the benefits to businesses are numerous, for retailers especially, advertising can bring extra exposure, help acquire new clientele, and drive sales. In this article, we will be going over the steps you can take to list your WooCommerce Products on Google Shopping Ads.
A brief note on Google Shopping Ads:
Ever since launch, Google Shopping Ads (previously known as Product Listing Ads) has been one of the best means of achieving retail business goals. Accounting for the lions share of all retail ad spend in Q4, last year, Google Shopping Ads are quickly becoming the staple for any retail business marketing strategy.
For WooCommerce businesses, getting listed on Google Shopping Ads requires you to have a product feed file that contains product data in a specific format. But using improper strategies or incorrect WooCommerce product feed files can eat away at your ad budget very quickly. Not having any tangible results to show for your efforts is the worst feeling in the world.
Shopping Campaigns Requirements:
Google Shopping Ads need a Google Ads account, a Google Merchant Center account and of course your product feed file. Whereas, Google Merchant Center is where your product data feed resides. Finally, Google Ads uses this data to serve users with favorable shopping experiences. 
Setting Up Google Ads Account:
Google Ads is a suite of powerful advertising tools, including Google Shopping Ads. Additionally, Google offers multiple advertising solutions for different goals. Google Shopping Ads utilize targetting technology to serve users with relevant results to long-tail search queries. From your Google Ads account, you can create and manage all your ad campaigns. Follow this article to read more about setting up Google Ads accounts.  
Setting Up Merchant Center Account:
Google Merchant Center is a platform for you to upload all the product data that Google Ads and other Google services may use. Merchant Center makes data you have uploaded available to Google Ads. Additionally, Merchant Center has a diagnostics page that has all the details of issues and errors that your feed has. Hence Merchant Center not only acts as a repository for your product data but also provides valuable insights into how to resolve any errors in your feed file. You need to set your location and configure your account the first time you sign up on Merchant Center. Follow this article to read more about setting up your Merchant Center account.
Product Data: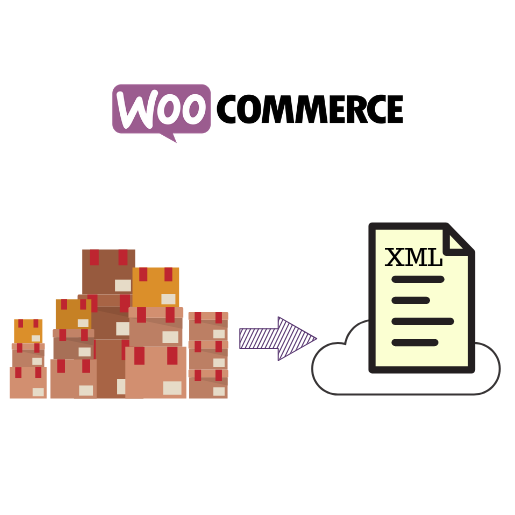 Google's ultimate goal is to provide users with reliable relevant answers to search queries. In order to serve such results, Google needs to understand what it is that you are selling. This is where product feed files come in. They contain all the Google required data in a format that Google can understand. Merchant Center accepts product data in various formats. You could upload product feed that is XML, TXT or CSV. Or you could use the Shopping API to allow merchant center to directly update your product data from your site. 
Since product data in the form of feeds is of the utmost importance to successful ad campaigns, Google has very strict rules regarding the process.
Product Data Specifications: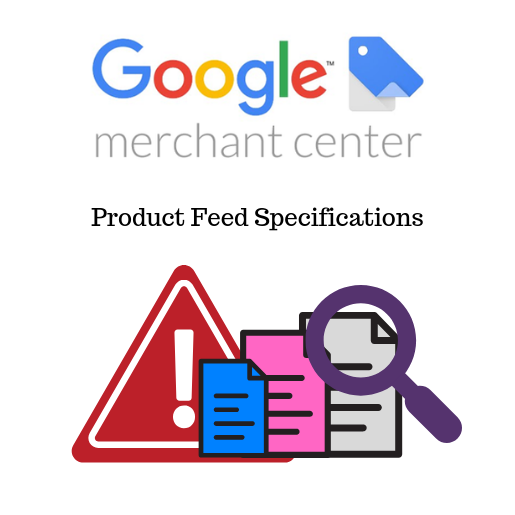 Google has very stringent rules regarding the acceptable format of your product data feed. For starters, there are mandatory categories that you need to map your products to, depending on their type. Product ID, Brand, Product Title, Image, URL.. are some of the many fields that every product in your feed should have data on. Additionally, Google has rules about the data fields that change depending on the product or country. Hence, submitting incomplete or incorrect product feed files won't just reduce your ad campaign performance, but also risk getting your Google accounts suspended.
Generating your Feed:
Generating a product feed that is google compliant from the get-go makes the inevitable process of feed management and optimization that much easier. To that end, we recommend all our customers to use ELEX WooCommerce Google Product Feed plugin. Heres a video to help you follow along better.
Some noteworthy features are:
You can map all your internal product inventory to Google categories and attributes


Create your own categories or attributes to better describe your product.

These custom meta tags can be added in the settings :


Create unlimited product feed files to specification. You can choose to exclude products by name and create supplemental or test feed files.


Set your feed file refresh schedule


Moreover, ELEX WooCommerce Google Product Feed plugin lets you batch manage all your feed files from one convenient window.

Uploading Your Feed
There are a couple of ways you can go about to upload your feed to Google Merchant Center. However, which method you choose, depends more on how you generated your feed file as well as your requirements.
If you've used the free solution that Google themselves provides, all changes are picked up by the Merchant Center. However, care must be taken so that your product data is reflected accurately in the Google Sheets. Naturally, scaling up your product feed is going to be a problem.
Or, you could use Content API to maintain your feed in Merchant Center. Content API lets apps interact directly with Google Merchant Center. This increases the efficiency with which you can handle complex inventories.
If you've used a plugin like ELEX to generate your feed file, you can choose to upload your feed file periodically. However, if you are dealing with large and complex data sets this can get tiring very quickly. ELEX Google Product Feed Plugin stores generated Google product feed file on your server. Providing the URL of the file to Merchant Center will make uploading feed file automatic.
Linking Merchant Center and Google Ads
When you approve the link between your Merchant Center and Google Ads accounts, you will allow the flow of data. This allows Google services to access this data. For instance, Google Shopping Ads uses this data to advertise your products, or use dynamic remarketing to drive your Display campaigns.
The steps to be followed to link are:
Request link to Google Ads from Google Merchant Center: You need to provide the ID of your Google Ads account in Merchant, under account linking, choose Google Ads. The ID number is available on your Google Ads account page.

Approve the link: You can approve the link from your Google Ads campaign. Under setup click linked accounts and under Google Merchant Center click details. Choose which Merchant Center account you want to approve.

Click Approve. Or Reject to disapprove it. Moreover, you can submit new requests for linking at a later time if you wish to do so.
This lets the product data in the Merchant center accessible to Google Ads for creating ad campaigns. Keep in mind that if you remove the account link, campaigns that use product data will no longer be active. Moreover, you won't be able to create new ad campaigns based on that product data.
Conclusion: 
Google Shopping Ads provide advertisers with an avenue that cannot be easily ignored. Since Shopping Ads focus more on search intent, you can increase exposure, acquire new clients and drive more sales using them. Hence your WooCommmerce business could benefit greatly from Google Shopping Ads. Product data in the form of a specifically formatted feed file is needed to run Shopping Ad campaigns. We have gone over the steps you can take to list your WooCommerce products on Google Shopping ads including generating product feed using ELEX Google Product Feed Plugin.