If you are contemplating whether or not you should get a USPS account number, this article will solve all your doubts.
Your ability and efficiency with which you ship products are vital to your success as an eCommerce business. Because of this, picking the most efficient and affordable shipping method is essential for the growth of your business.
Many business owners choose to fulfill customer orders by sending packages through USPS. USPS offers low-priced delivery solutions that are competitive with FedEx and UPS. 
Having a USPS Business Account provides you with the opportunity to keep your customers satisfied by granting them access to exclusive tracking services for their packages. You can keep your customers in the loop by notifying them of any updates via email or text message using your USPS Business Account.
It allows consumers to check on the delivery status of their packages at any time, and they don't even have to bother you by constantly reaching out to your customer support.
Creating an account with the United States Postal Service (USPS) is a must for using any of the shipping or other specialized services offered by the USPS. Having a USPS business account may be something you've been considering, but you may still have some questions.
Here, we'll walk you through the steps of creating a USPS account number and introduce you to USPS e-VS, the most cost-efficient option for businesses that regularly send out a large number of packages.
What exactly is a USPS account number?
USPS has a lot to offer businesses, both large and small. By opening a USPS business account, your organization will have access to much more cost-effective bulk shipping options.
The purpose of USPS business accounts is to facilitate communication between business owners and the postal service. As a result of the availability of USPS business accounts, businesses are better able to manage their shipping operations.
A business account with USPS comes with a number of valuable additional benefits, in addition to a large discount on the cost of bulk shipping.
If you have a USPS business account, you can do a number of useful things, like print labels and keep track of shipments, schedule collection pickups, run targeted promotional campaigns, and a lot more.
There is a common question regarding USPS business accounts: "Is there a fee attached to the account creation process?" To put it simply, no. Creating an account with USPS is completely free of cost, regardless of whether the account being created is for personal or business use.
You will only be required to pay for the postage and the generation of shipping labels online, based on the number of parcels that you send through USPS. There are no fees that need to be paid for the USPS business account itself.
Should I open an account with USPS?
As we have mentioned before, USPS is responsible for much more than simply shipping parcels between locations. Having a USPS business account opens up a world of possibilities beyond simple product shipment.
Opening an account with USPS definitely comes with a large number of benefits:
Shipment Tracking and Updates
Use the USPS tracking system to stop receiving annoying questions from customers regarding their packages' whereabouts. A business account allows you to send out email and text message notifications to your customers with the latest updates regarding their shipments. USPS now allows consumers to receive real-time updates on their deliveries. This ensures that the buyer is aware of exactly where their package is at all times.
Quick Label Generation
Label generation and printing of each item take a significant amount of time. Having a USPS business account grants you access to a convenient tool that lets you print out shipping labels for your shipments in a flash. With a USPS account number, shipping labels can be printed from any location with access to a printer.
The Convenience of Scheduling a Pickup
USPS offers every feasible alternative available to customers who do not have the time to pick up or drop off their packages from the post office. If you use a USPS account number, you can arrange for a free pickup of your shipment at a time that is convenient for you. 
Streamline Shipping
An account with the United States Postal Service allows you to implement a fully automated system, eliminating the potential for human error. Customs paperwork, payment invoices, and shipping labels are all automatically produced by the tech-enabled system.
Advertising With Direct Mail
When it comes to promoting and marketing to prospective customers, USPS offers a one-of-a-kind mapping tool. Information about current and potential customers is gathered via this handy web tool. In this way, you can target a wider audience with more effectiveness when launching campaigns. This USPS tool is great since it allows you to strategically approach potential consumers without having to spend money on an email database.
Supplies Available At No Cost To You
Receive free shipping supplies to use whether you are sending packages domestically or overseas to fulfill customer requests. Access a variety of flat-rate services, including packaging labels.
Manage Returns from Customers
By utilizing the versatile services offered by USPS Returns, you and your customers will have a much simpler, less time-consuming, and less stressful experience with return shipping.
Resources for Developers
You may do everything from price calculations to address verification to package tracking to label printing to delivery confirmation checks with the help of the USPS Web Tools APIs for e-commerce and shipping.
What are the Steps to Get a new USPS Account Number?
Now we can go on to the more important subject, which is how exactly one can sign up and get a USPS Account Number.
To create an account, visit the USPS homepage and click the "Register/Sign In" link from the menu bar.
Upon clicking Register/Sign in, you will be redirected to the registration page.
Step 1. Choose your language and username.
Pick a language that will be used by default for your USPS account here. Specify a username that will serve as your official USPS identifier; you can modify this setting at a later time via the preferences page.
Step 2. Enter your security information
Specify a secure password for your account and provide answers to the two verification questions.
Step3. Choose your account type
Here, you can select between a personal and a business account. If you are creating an account for your eCommerce business, go ahead and select the business account option. On making the selection, two additional steps will appear.
Step 4. Enter your contact information
In the fourth step, enter your name, email address, and phone number, and choose if you want to be contacted by USPS and USPS partners.
Step 5. Find your business address
USPS needs to verify and make sure your business address is correct and valid. In this step, enter your country, company name, and address. 
Once all of the above steps are completed, click Verify address.
You will be issued a USPS user ID and account number after you have successfully completed the registration process and entered all of the required information. Your USPS package tracking, pricing, and service level agreement APIs may all be accessed with your account.
Automate and Streamline USPS Shipments
When you have successfully registered a new USPS account, the shipping process will become much simpler for you, but in order to process orders, you will need to frequently switch between the USPS website and the backend of your own website.
All of your shipments can be processed without ever leaving the dashboard section of your website if you have a powerful shipping plugin installed, such as the ELEX WooCommerce USPS Shipping Plugin with Shipment Tracking & Print Label.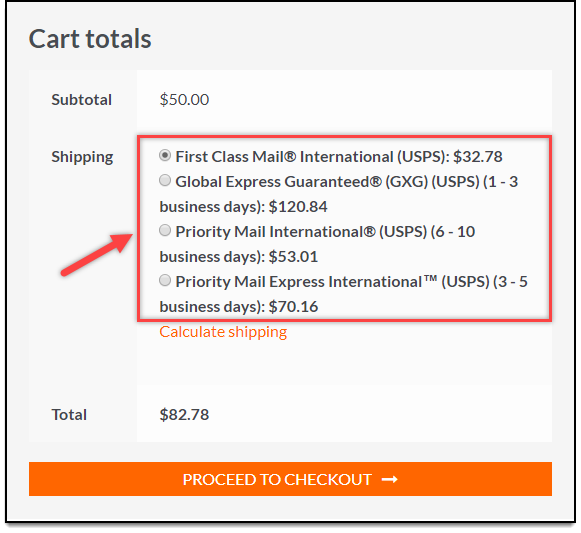 This procedure not only makes placing orders with USPS easier for you, but it also gives you a number of different shipping service options to choose from within USPS and gives you the ability to display real-time pricing and estimated delivery dates from USPS.
It gives you the ability to generate and print shipping labels along with postage, keep track of deliveries, add a shipping calculator on product pages, configure USPS flat-rate boxes, make price adjustments, and generate customizable box packing options for shipments.
To Wrap Up
Now that you are aware of the many advantages available to you through a USPS business account, you will likely quickly decide to switch to this type of account.
Business owners who have been delaying opening a USPS business account will hopefully gain a better appreciation for the value of doing so after reading this article. 
A USPS Business account can undoubtedly help businesses. In an industry that is extremely competitive, quite a few of the perks that were discussed earlier are able to provide businesses of any size with some significant benefits.
Further Reading