Enhance Customer Shipping Experience with WooCommerce USPS Shipping plugins
In this article, we will be going over how you can improve the shipping experience of your WooCommerce Store using WooCommerce USPS Shipping. We will be using the ELEX Stamps.com Shipping Plugin with USPS Postage for WooCommerce and add-ons for the plugin.
Introduction:
Shipping is a challenging prospect for everyone involved. Customers have paid for the product at this point and have to trust the store owners. Store owners have no control over the carrier. Despite this, there are some steps you can take to supplement your existing WooCommerce Shipping.
International Shipping carriers like USPS have the technology and expertise to handle shipping needs of any scale. Offering USPS services to your customers lets you use their expertise and products to improve overall customer experience. Moreover, a large percentage of online retail customers are aware of USPS and trust their services. Meaning your customers can pick the WooCommerce USPS Shipping methods with confidence.
Prerequisites:
We will be using the following to integrate and configure WooCommerce USPS Shipping:
Once you have them downloaded and installed, you can proceed to configure the settings. Here are the ways you can improve customer experience with WooCommerce USPS Shipping products and services:
1. Providing multiple Shipping Options
There has been a monumental shift in how businesses interact with buyers. Buyers, today, are more empowered than ever. They have information about the cost, competition and are very likely to go with the business that offers the best deal. This holds true for WooCommerce store owners as well.
No two customers are the same. They have different expectations when it comes to delivery and shipping. According to ComScore, while 40 percent of buyers wouldn't opt for shipping delivered in more than five days, 23 percent said they are okay with waiting over 8 days. Ensuring you have multiple WooCommerce shipping options available is a good way to appeal to a wider potential customer base.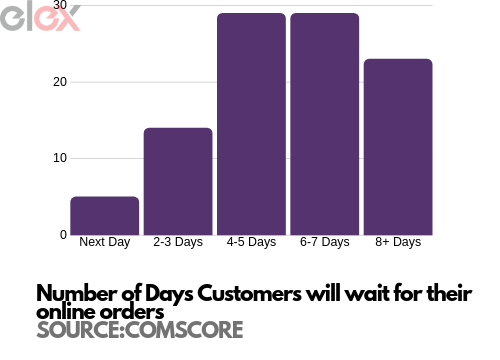 Using the ELEX Stamps.com Shipping Plugin with USPS Postage for WooCommerce you can integrate and configure shipping options and services from USPS Domestic and International as well.
USPS Domestic Services –
First-Class Mail® Parcel
First-Class™ Postcard Stamped
First-Class™ Large Postcards
First-Class™ Keys and IDs
First-Class™ Package Service
First-Class Mail® Metered Letter
First-Class™ Package Service Hold For Pickup
Priority Mail Express™ Hold for Pickup
Priority Mail Express™
Priority Mail Express™ Sunday/Holiday
USPS Retail Ground ( Standard Post™ )
Media Mail
Library Mail
Priority Mail®
Priority Mail® Keys and IDs
Priority Mail® Hold For Pickup
Priority Mail® Regional Rate Box A
Priority Mail® Regional Rate Box B
USPS International Services –
Priority Mail Express International™
Priority Mail International®
Global Express Guaranteed® (GXG)
Global Express Guaranteed® Envelope
Global Express Guaranteed® Non-Document Rectangular
Global Express Guaranteed® Non-Document Non-Rectangular
USPS GXG™ Envelope
First Class Package Service™ International Letters
First Class Package Service™ International Large Envelope
First Class Package International Service™
International Postcards
Among these options, your customers are sure to find a shipping option that will serve their express need. Moreover, all of these shipping options prices can be configured to your liking. Using the price adjustment fields you can increase or decrease the rates of the shipping options. Additionally, this can be achieved by a fixed amount or a percentage. 
2. Order Tracking
Three-quarters of online shoppers said that order-tracking information was an important service. Shipment tracking is an extremely nice feature to have if you're an online retail store. Your customers can track their packages by themselves. The plugin also lets you enable or disable USPS shipment tracking.
The tracking number returned from USPS while generating the label would be added to order notes and will be sent as part of the order completion email. A visual representation of tracking status can be seen in Order edit page by Admin and in Order's section of customer's My-Account page. The tracking information shows the current status of the shipment in transit.
3. Live Shipping Rates
Providing accurate and reliable shipping rates for the shipping options is the other side of the coin. A majority of customers decide their shipping based on how much it costs. As a store owner, getting this right is crucial as it can be the difference between a successful conversion and an abandoned cart. 
Enabling Live shipping Rates for WooCommerce using the ELEX Stamps.com Shipping Plugin with USPS Postage for WooCommerce is simple. Simply enable it in the Rates & Services tab of the plugin settings. 

4. Estimated Delivery Dates
Imagine a customer that wishes to purchase a product from your WooCommerce store as a birthday gift. The customer wants the product to arrive on or before the birthday. Any uncertainty in the delivery dates may very well cost you the sale. If the customer had the estimated delivery dates for each shipping method, they could have picked one knowing it will be delivered then.
The plugin lets you choose to enable or disable the displaying of USPS Estimated Delivery dates on the cart page. Depending on the working days and cutoff you have set in the plugin and the destination country, the plugin sends an API request to Stamps.com. The returned delivery date estimates are then shown to the customer under each WooCommerce USPS Shipping Method.
This lets the customer choose which service they want based on when they want the package to reach them.
5. Improve Packaging:
Streamlining the packaging and handling on your end is a good starting ground for improving the customer experience of your store. The customer's 'journey' doesn't end with a transaction but with them receiving the package. Any problems with the packaging can result in a return. Moreover, good packaging can help promote your business by word of mouth.
The plugin features seamless integration of USPS flat rate services. The packaging for the flat rate shipping can be requested from USPS for free.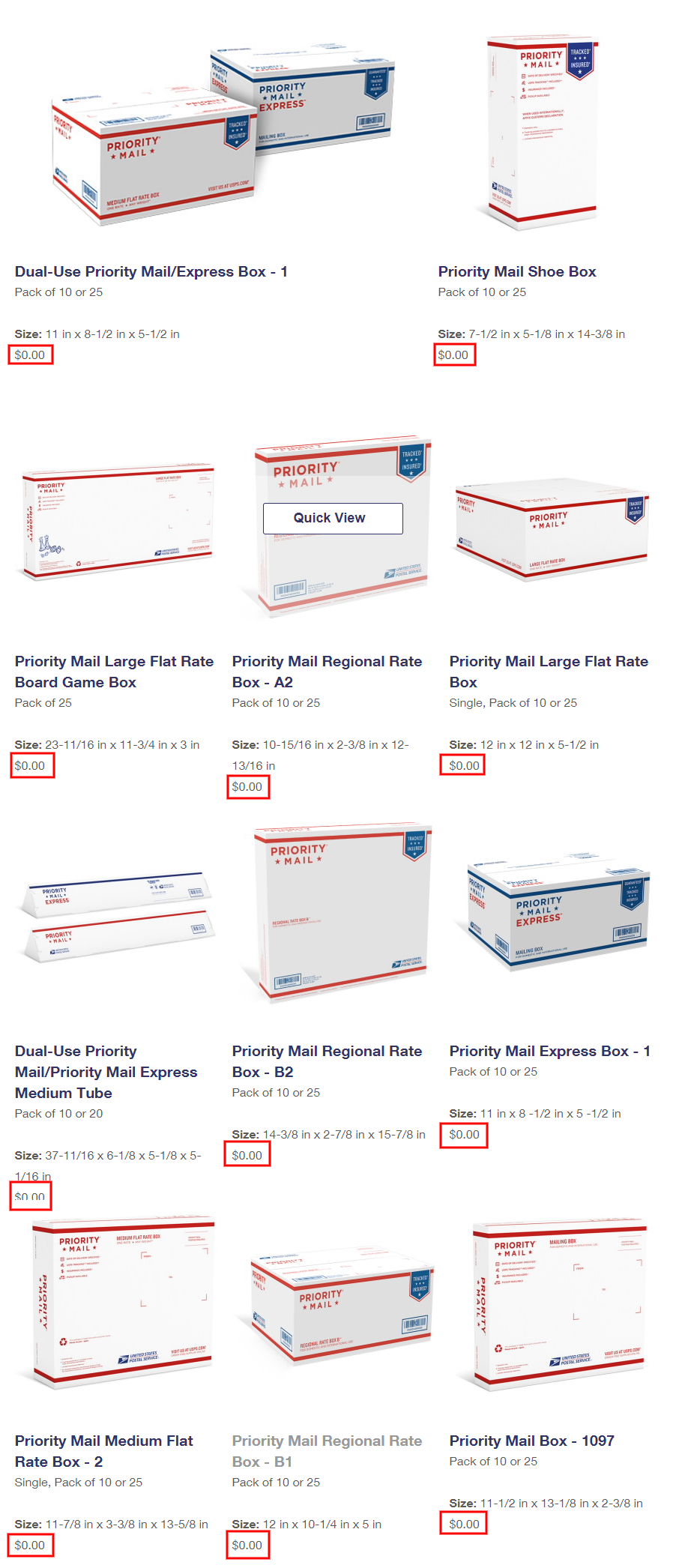 ELEX Stamps.com Shipping Plugin with USPS Postage for WooCommerce even lets you configure how your parcels are packaged. It comes with three options for this:
Pack items individually: This is the default method packs every item in the order into its own box. Moreover, you can pick the type of USPS box used to package the item.
Pack into boxes with weights and dimensions: This packages all items in an order based on the item weights and dimensions. You need to provide the dimensions of the box that include the outer and inner height, length and width. What's more, you can give the max weight of the box and set the package type as well.
Weight-based: Using this option you can set heavier items to packaged first, or lighter items to be packaged first or pack purely divided by weight. This requires the Maximum Packing weight of the box to be entered.
Shipping Label printing is a cumbersome process. The ELEX WooCommerce Stamps.com USPS Bulk Label Printing Add-On lets you print shipping labels in bulk, very easily. 
You can choose to print a single consolidated PDF of shipping labels between a start and an end date. 
Or you can even pick and choose the orders you wish to include in your consolidate Shipping Label PDF. 
6. Insurance:
Shipping abroad can be really tricky. Pay too much for the service and you risk losing customers. Pay too less, and you risk losing the package itself. The middle ground seems to be enabling shipping insurance.
Thankfully, USPS has an unrivaled network of customs brokerage offices across the globe. Moreover, its efficient brokerage, clearance and compliance service is geared toward making the customs process simple. Additionally, USPS not only moves your goods seamlessly across international borders but also ensures complete security and provides insurance against unforeseen events.
Using the ELEX Stamps.com Shipping Plugin with USPS Postage for WooCommerce you can even select the countries that you wish to enable shipping insurance for.
7. Communication:
Buyers nowadays expect to be in the know, every step of the way. When they place an order they want confirmation that the order has been placed, When it's being shipped, they want an alert that the status has changed, and so on. delivering transactional messages geared towards customers' preferences is a key driver in attracting, retaining, and converting customers for your WooCommerce site.
Using the ELEX Stamps.com USPS Auto-Generate & Email Labels Add-On you can configure custom emails to be generated and sent to customers based on the status of the order at that time. What's more, the email can be sent to your customers, yourself or any other email address of your choosing. 
The email notifications contain the shipping label and a convenient tracking URL. Note that the shipping labels are generated by the ELEX Stamps.com Shipping Plugin with USPS Postage for WooCommerce.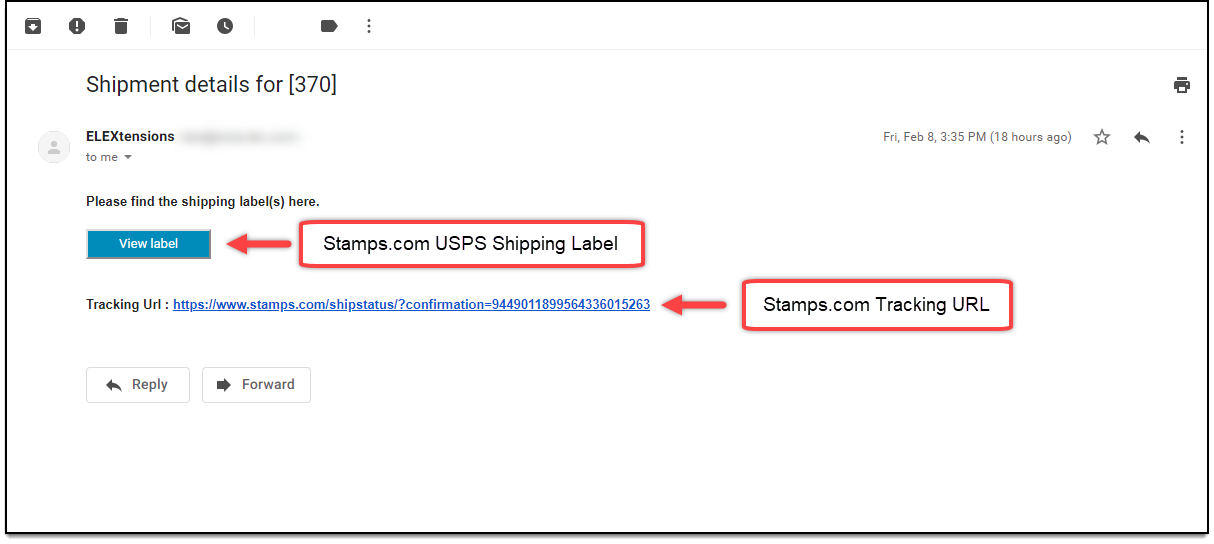 8. Schedule Pickups:
Using the ELEX WooCommerce Stamps.com-USPS Pickup Request Add-On lets you request a pickup from Stamps.com USPS. USPS personnel will then come to your store location or any other address, to gather the packages. Pickups are free of charge as long as at least one shipment is being shipping using USPS Priority Mail.
The add on lets you place automatic and manual pickup requests. Using manual scheduling you'll need to specify the number of packages and the service being used.
The automatic scheduling option pulls this information from the order details. 
Once the pickup has been scheduled, the add on displays all the relevant information like the order, weight, and the number of packages in one convenient window.

 Scheduling pickups can help you improve the efficiency of your WooCommerce Store fulfillment. Add to this the bulk shipment generation ability from the core plugin and you have got an intuitive, efficient solution for handling high volume shipments cost effectively.
Conclusion:
Creating lasting impressions on your customers will lead to the realization of business goals. Improving the shipping experience is one way to significantly improve this. It will ultimately result in increased brand loyalty and repeat customers. ELEX Stamps.com Shipping Plugin with USPS Postage for WooCommerce is a complete shipping solution to integrate WooCommerce USPS Shipping and provide services to your customers that help improve their buying experience. You can download the plugin for free, here. Here are some frequently asked questions regarding the plugin and its add ons for further reading.