FedEx is offering weekend deliveries to its customers. In this article, we take a look at the various shipping services that FedEx offers and their schedules and costs. Does FedEx deliver on Saturday? Does FedEx deliver on Sunday? Let us see the FedEx weekend delivery options available.
Introduction
Shipping is a crucial factor for a business to keep the customers happier. All customers want their packages to reach them sooner. Asking them to wait is quite a painful part for them. To keep the delivery intact and prompt, most of the shipping carriers are implementing various methods like fast-tracking options, real-time rates to provide optimal rates, better packing etc. FedEx is one of the popular shipping carriers, which is prominent in delivering across locations worldwide. Being so popular, the only thing that every customer wants to know from FedEx was, whether they deliver on weekends. So here we are taking a look at the following weekend services from FedEx.
FedEx Residential Delivery- 7 days a week

Customers want to receive their purchases every day, waiting for a day or two seems like a big thing for them. So how do you make it happen? FedEx is here to help you with it offering 7-day delivery across locations. Now even Saturday and Sunday are counted as a normal delivery option with FedEx. Here are the major advantages of using this delivery option by FedEx :
Here are the FedEx home delivery service options available:
FedEx Home Delivery
Uses FedEx Ground for residential delivery within 1-7 business days. The delivery is again based on the distance. The service days are usually Monday-Saturday, between 9 am and 8 pm. The FedEx Ground picks the packages between Monday and Friday to deliver to the respective locations. The feasible delivery options are :
FedEx Date Certain Home Delivery
When customers want to choose a particular date for the delivery option, this FedEx Date Certain Home delivery can be opted for. The delivery option is available from Monday to Saturday. The delivery date must be within 14 days from the date of pickup and the chosen date cannot be before the standard delivery date.
FedEx Evening Home Delivery
When the recipient is not available throughout the day, then you can opt for this delivery option, wherein you can schedule a delivery in the evening. The delivery time is to be specified between 5 and 8 PM. The delivery time ranges from 1-3 business days within contiguous US and 3-7 business days otherwise.
FedEx Appointment Home Delivery
If you want to opt for scheduled delivery at a particular date and time, then you can use the same. The delivery is available within 1-5 business days even on Saturdays.
FedEx Pickup
FedEx offers Saturday Pickup and delivery options. For this, you can find the nearest FedEx pickup centre to use the drop off locator to help you pack and ship the items. For pickup on Saturday, you can pay an additional charge and get it done. If you want to schedule a pickup on your store itself you can do the same using the ELEX EasyPost Shipping plugin. With the plugin, you can easily schedule a pickup for the orders from the backend itself.
Does FedEx deliver on Sunday?
Waiting for business days to get the package is something so distressing for a customer. Hence with FedEx Sunday delivery, the wait has been cut down. In order to help the online retailers to offer better delivery schedules, FedEx has come up with 7-day delivery options. The delivery setting can be set to as late as 8 PM.
Which FedEx weekend delivery should I choose?
To obtain the full benefit of the FedEx weekend delivery, you need to opt for the right delivery option that suits your business needs. Here are some of the popular ones available:
FedEx Home delivery
FedEx 2Day Delivery
FedEx Priority
FedEx Same Day
FedEx Ground
FedEx Smart Post
Here the FedEx SmartPost, which makes use of the USPS to spread the expanse of delivery across various locations especially for last-mile delivery except for Sundays.
How to effectively make use of the FedEx weekend delivery service?
In order to ensure you want to make use of the FedEx weekend delivery in an effective manner, you need to choose the right service for delivering. Here are some ways to do it.
Plan your shipments priorly. Ensure

you have packed and labelled your packages

well in advance or keep your package ready to be shipped. While shipping internationally, ensure that your package meets the required guidelines.

Check your shipments correctly to ensure you are not packing and sending anything illegal or

restricted and prohibited.

Pick your service correctly from popular services. You can list the FedEx services on your store to help the customers choose the right service they require by using Easy Post Shipping plugin along with the estimated delivery dates.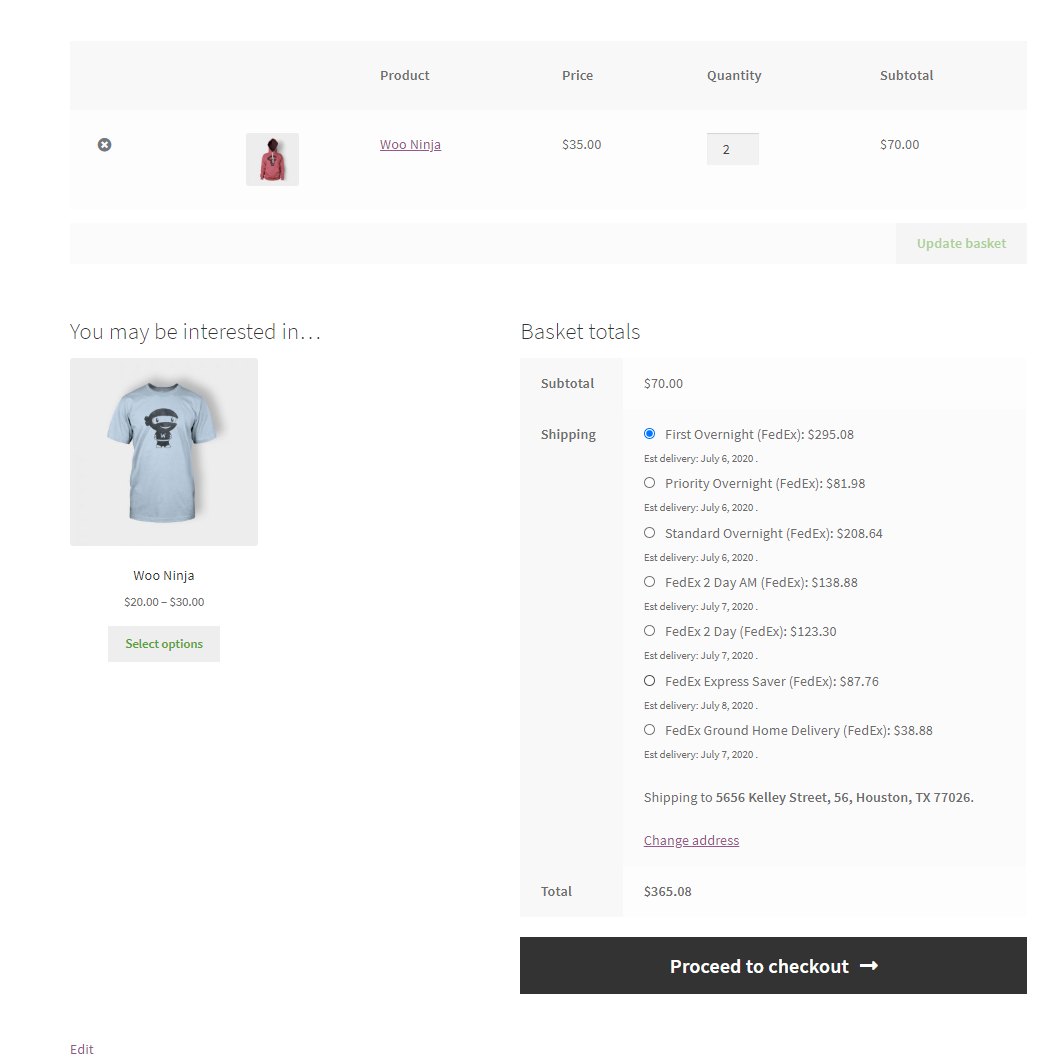 To Wrap Up
Offering flexible delivery options which are cost-effective makes the customers happy.FedEx offers variable options to deliver the packages to various locations. With this, the business also benefited and the sales augmented. You can include the FedEx services in your store, by integrating ELEX EasyPost Shipping plugin, which will give you real-time FedEx shipping rates on your cart and checkout pages. The plugin features include :