Does Canada Post Deliver on Saturdays? If you have been wondering about this question, reading this article will answer all of your questions and put your mind at ease. Despite its prominence in Canadian history, Canada Post is largely a mystery outside of the country. It is essential for the general public as well as businesses to not only be familiar with the fundamentals of the postal services offered in that nation but also to understand how to maximize the benefits and minimize the drawbacks of utilizing such services.
You may have seen that certain FedEx and UPS mail carriers make weekend deliveries and wondered will Canada Post Deliver on Saturdays. Many eCommerce businesses are now offering delivery services on all seven days of the week in response to growing customer expectations for the best and most efficient shopping experience.
When it comes to customer satisfaction, shipping alternatives should consistently prioritize affordability, convenience, and speed. To show how much they care about their customers, businesses should go the extra mile and deliver on the weekend if possible.
People in today's world are accustomed to receiving their deliveries within a day or two, or even on the same day, so they do not want to wait for a longer amount of time and would rather switch to speedier alternatives.
Because of this, providing weekend delivery is no longer an option but a necessity.
Whether you simply want to send a time-sensitive gift, package, or mail to a friend, family member, or acquaintance, or you are a business owner and want to find out if Canada Post will deliver on Saturday, this article will answer all your questions.
Canada Post: Overview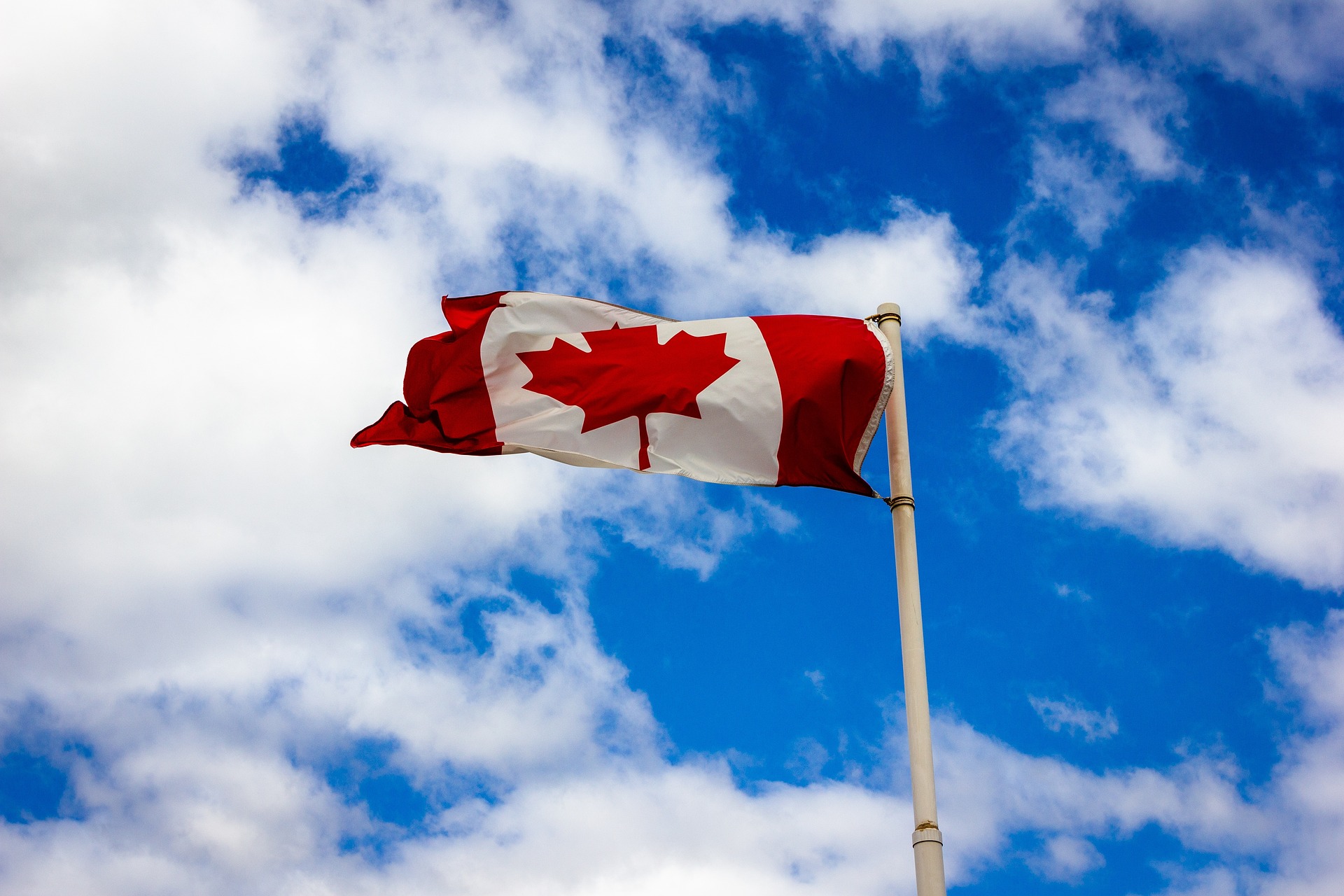 The Canadian postal service, Canada Post, is the most renowned when it comes to shipping to and from Canada. They offer a wide range of rates and services and the most dependable delivery, whether you are delivering within Canada or internationally. 
Canada Post sends large numbers of packages to millions of addresses in Canada, the United States, and other countries around the world every year.  
With thousands of post offices and skilled employees, Canada Post is by far the country's primary postal service. Customers have faith in Canada Post because of the low postage prices and quick turnaround times that the company provides.
The Benefits of Offering Weekend Deliveries
Business practices in the modern day are mostly determined by what customers want. If a business fails to satisfy a customer's needs in today's cutthroat market, it will quickly look elsewhere. Customers would often pay more for weekend delivery because of the convenience and immediacy it provided.
Customers would undoubtedly appreciate the availability of Saturday delivery services. In addition, studies show that almost half of customers will not make a purchase unless it can be delivered on their preferred day based on their own availability, and about a quarter of customers will abandon their shopping cart if they find out express delivery is not an option.
So Does Canada Post Deliver on Saturdays?
On their website, Canada Post makes it abundantly clear that they are closed on weekends. Therefore, "no" is the correct response to the question does Canada Post deliver on Saturdays? Government-run post offices are only open five days a week. As a result, packages will not be received or delivered on Saturdays or Sundays.
However, interestingly, some packages are delivered during the weekends, which raises questions about the situation. 
In order to better serve its customers, Canada Post has authorized a large number of independent post offices. Unlike traditional post offices, many of these establishments are open on the weekends. Because of these services, some customers are able to get their parcels on the weekends as well. Keep reading to learn more about Canada Post weekend deliveries.
Hours of Operation for Post Offices in Canada
Postal service offices of Canada Post are open for business 5 days a week, 8 hours per day. Packages and mail are delivered to business locations between the hours of 9:00 am and 5:00 pm, Monday through Friday. 
Residential delivery service is available between the hours of 9 AM and 8 PM, from Monday through Friday. Business deliveries are finished by 5:00 pm to avoid late deliveries as many people wrap up at that time.
Postal service delays and reroutings are possible for the same reasons that other deliveries can be affected: high mail volume, climate, and route issues.
Can You Get a Weekend Delivery from Canada Post?
Canada Post does not usually deliver packages on Saturday and Sunday under regular circumstances. However, since the pandemic, Canada Post has been delivering many packages on Saturdays and Sundays to keep up with the shipping volume.
Also, during the busy holiday season, including Christmas, they even deliver on Saturdays to meet the increased demand for packages.
On the other hand, you can't plan ahead for it; Saturday delivery is completely random. However, you will not be able to initiate shipments on the weekends under any circumstances.
Public Holidays When Canada Post Is Closed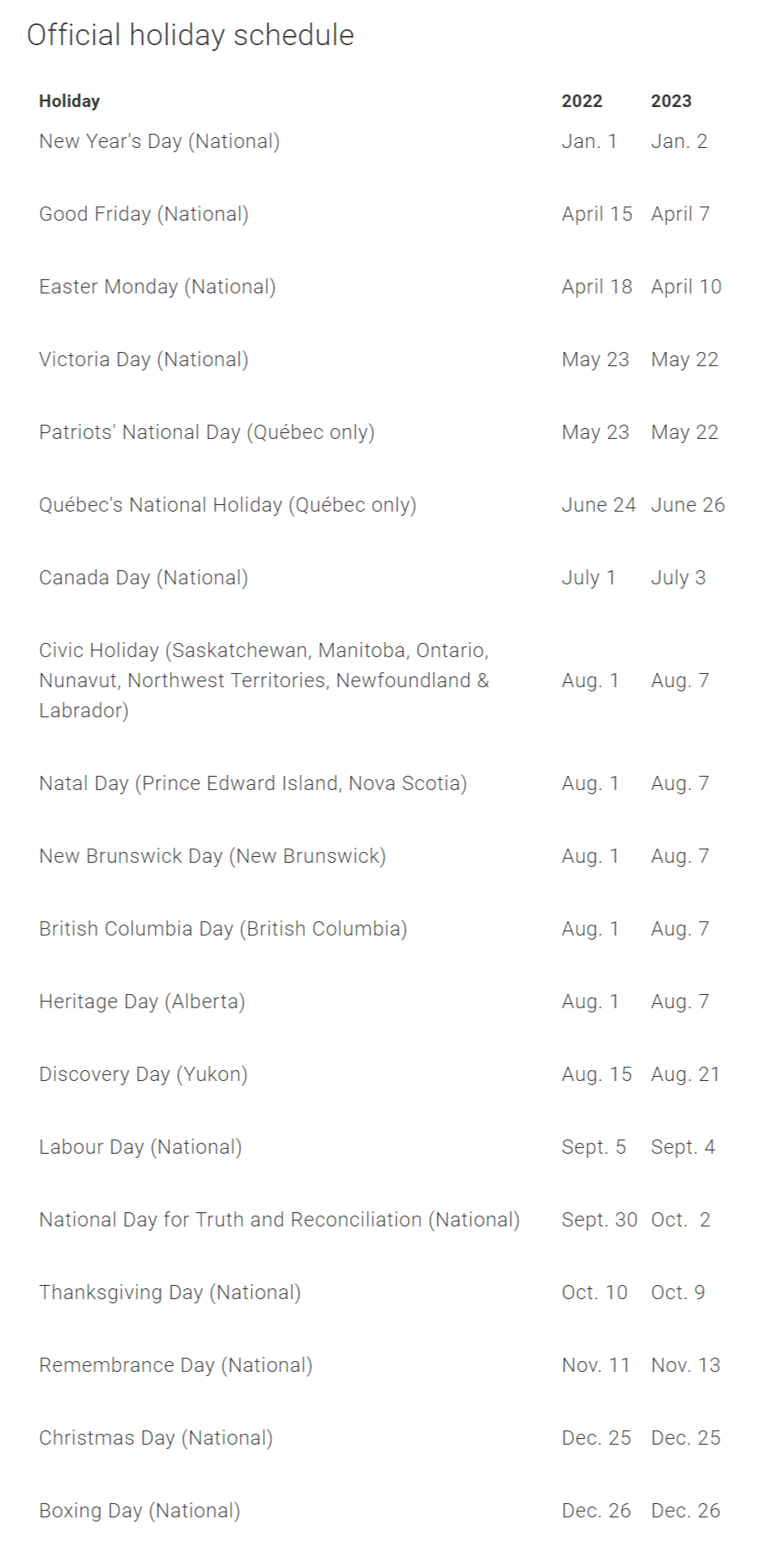 On federal, provincial, and territory holidays, Canada Post does not collect or make deliveries. On the other hand, post offices that are run by the private sector will adhere to the opening and closing times of the businesses that host them.
If a holiday is on a weekend, the following Monday could be treated as a holiday. Consequently, parcel pickup and delivery will be suspended until postal services resume normal operations.
If Canada Post doesn't deliver on the weekends, should you still provide Saturday and Sunday shipping?
It is highly recommended that you do so, and a multi-carrier shipping plugin will assist you in doing so.
Customers will be able to view the shipping options that are available to them from FedEx, UPS, Canada Post, and the United States Postal Service if you trust a multi-carrier shipping plugin to integrate into your website, such as the ELEX EasyPost Shipping & Label Printing Plugin for WooCommerce. This is important if you decide to offer delivery on weekends. 
Therefore, if your customers need their packages by Saturday and FedEx or UPS can deliver them for an extra cost, they can choose the shipping service that best suits them in terms of price and timeliness.
In today's increasingly competitive e-commerce market, failing to provide customers with the opportunity to choose among many shipping providers could have a negative impact on the success of your company.
The ELEX EasyPost Shipping & Label Printing Plugin provides real-time shipping rates for USPS, UPS, FedEx, UPS DAP, UPS SurePost, and Canada Post, the ability to print shipping labels with tracking information, package tracking, and the ability to select USPS Flat rate boxes, among other features.
To Wrap Up
Does Canada Post deliver on Saturdays? During the weekend, how do some people get their mail, yet some don't? This blog answers all the questions about Canada Post office hours. To sum up, Canada Post is closed on weekends and only operates throughout the week. If you don't ship before the weekend, you'll have to put it off until Monday.
If you have any questions regarding Canada Post shipping, please let us know in the comments section below.
Further Reading
How to Add Canada Post Shipping to WooCommerce?
How to Schedule Canada Post Shipping Pickup on your WooCommerce Store?