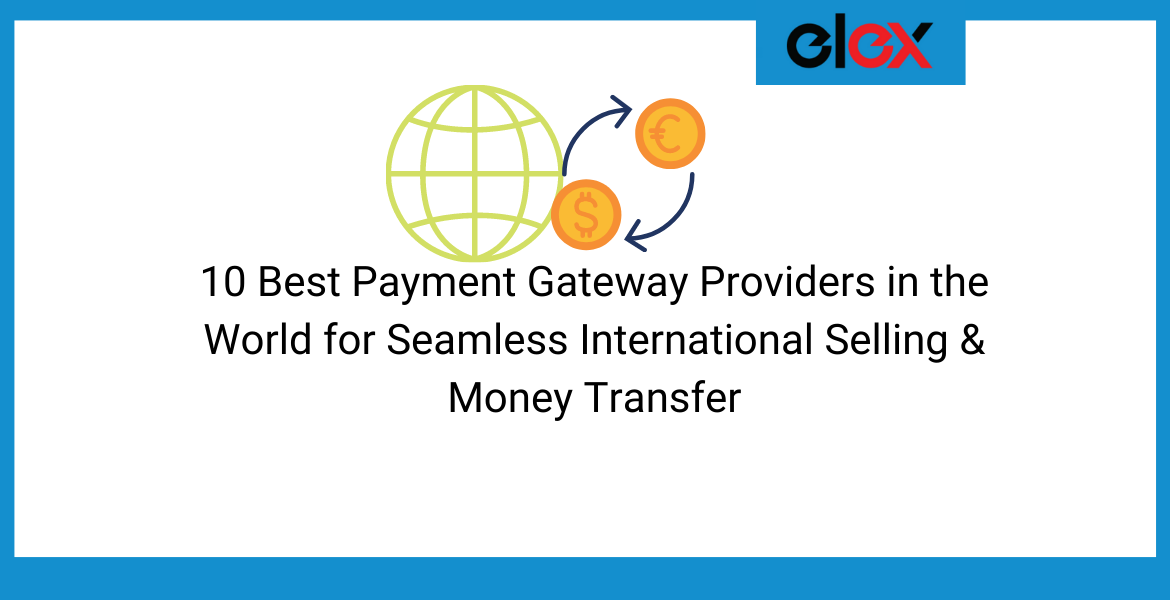 10 Best Payment Gateway Providers in the World for Seamless International Selling & Money Transfer
If you are into online business and dealing with international customers, then you surely need an international payment gateway for seamless international selling and money transfer. But with many options to choose from, it will be difficult to find the right payment gateway that works for you. To simplify your effort here is a list of 10 best payment gateway providers who are ideal for international selling.
Best International payment gateway providers
Here is the list of 10 best international payment gateway providers and some of its prominent features to look for.
#1 ELEX WooCommerce Authorize.net Plugin
The freemium payment plugin helps you manage your payments and transactions flawlessly and fast.Authorize.Net is a trusted payment option for most of the customers, because of its secured and trusted payment options. Both free and premium versions support major credit cards & debit cards like Visa, MasterCard, American Express, Discover, JCB, and Diner's Club. When it comes to payments different customers choose different payment methods. The more the merrier. With the plugin, you can offer the best checkout experience for your customers. Here are some of the best features of the plugin.
The plugin supports recurring payments if your store is into selling subscription-based products.
Allows full and partial refund captures in just simple clicks.
It also accepts eCheck payments, if your customers have Checking, Business Checking, or Savings accounts.
Offers a consolidated overview that displays all the transactions done through Authorize.Net. From there you can capture refunds as well.
Customers can also save their card details to make the upcoming transactions faster. And it's safe and secured.
And a handful of customization options to customize the checkout page and buttons, etc.
#2 PayPal Checkout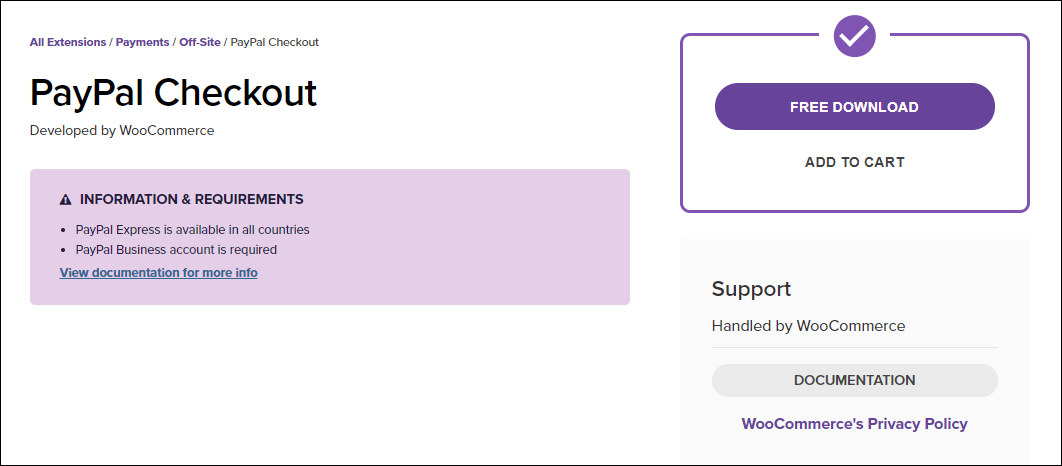 If you are processing subscription-based products and want to process the payment for your customers using a secured payment gateway, then make use of the PayPal Checkout. The plugin ensures 24/7 security on all the transactions on your WooCommerce store. Here are some of the major features of the plugin :
Accepts all major credit and debit cards, including Visa, MasterCard, American Express, Discover, Diner's Club, and JCB besides PayPal.
Customers can pay directly from the product page as well as the shopping or cart pages.
Supports almost all currencies.
Provides the option to authorize and then capture the payment.
Customization options to make changes according to your needs on the checkout page.
#3 Stripe

Stripe by WooCommerce is one of the secured and the best payment plugins available for eCommerce platforms. It not only offers a secured payment for WooCommerce store owners but also lets marketplace store owners also provide a secure payment gateway. Here are some of the features of the same:
Supports local payment methods and Google Pay and Apple Pay.

High security offered with quick and advanced fraud protection tools for detecting and preventing any fraudulent activities with its Stripe Radar in both marketplace and individual WooCommerce stores.

It has built-in reports that provide financial reports such as a monthly report, payout report, and transaction-level balance for better tracking.

Optimized checkout flow for increasing conversion rate for better businesses.
#4 CyberSource Payment Gateway
CyberSource payment gateway is yet another safe and secured option for the online transaction. It is easy to integrate with your WooCommerce store. It accepts all kinds of credit and debit card payments and also supports subscription-based payments as well as WooCommerce pre-orders. The plugin also accepts international payments and also lets customers pay via eChecks if they prefer to pay through it. Features include :
It ensures the security of transactions with its streamlined fraud-prevention systems.
To make the upcoming transaction fast and quick, you can let customers save the payment methods.
Optimized for checkouts from mobile phones too
Can initiate automatic refunds.
Appropriate messages when the transaction is a success or failure.
#5 Razor Pay
Razor Pay is one of the prominent payment plugins to use on your WooCommerce store. The plugin also supports marketplace vendors by supporting businesses to accept payments and make payments efficiently. Using UPI apps, it also lets recurring payments work smoothly.
Here are some of the features :
It offers payment options using Debit card, Credit card, No Cost EMI, EMI, Pay later options, etc.
Quick detection of risky payments and flags them.
Provides payment pages to create automated receipts for payments.
Allow subscription payment with automated recurring transactions
API driven.
Supports 100+ payment modes.
Simple pricing methods.
PCI DSS level 1 compliant solution
#6 ELEX Amazon Pay WooCommerce Plugin
Amazon Payments Gateway plugin is yet another popular option for customers to make a payment securely on your WooCommerce store. It is ideal for international payments and facilitates seamless integration with your WooCommerce store. It is easy to use and expedite a quick checkout option rather than waiting around for making payments. The plugin also supports HTTP and HTTPS websites. The plugin is a freemium one. The premium version has many more features to look for.
Here are some of the features :
Making the transactions faster by providing the option to add the Amazon Pay checkout option in the cart page itself.
Authorize the payments and capture them for recording transactions.
Lets you capture partial and full refunds.
Also, has a consolidated overview page that contains a report of all transactions done through Amazon Pay.It also has the option to capture refunds in just one click from there itself.
Offers a handful of customization options to add the Amazon Pay themes to your WooCommerce checkout page by displaying the button and banner of Amazon Pay and many more.
#7 Braintree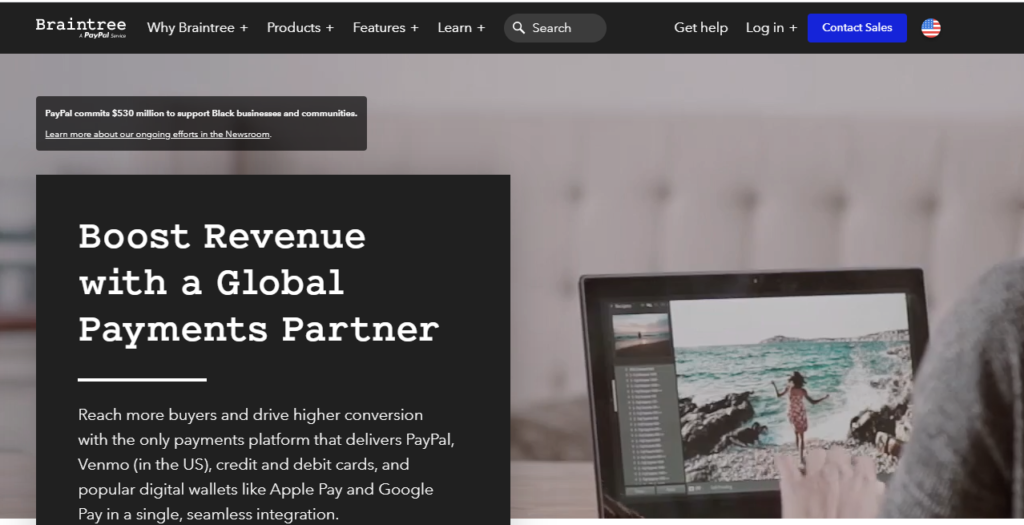 Braintree is a division of PayPal offering globally accepted payment options. It lets you obtain payments via PayPal, Venmo, credit and debit cards as well as Apple Pay and even Google Pay. The payment plugin also has options to support multi vendor marketplace. It is highly scalable and helps to increase sales with a higher conversion rate. The best option about the payment plugin is that it lets you obtain multiple payment options with a single integration.
Here are some of the features to look for :
Accept multiple payments options.
Increase sales with a higher conversion rate.
Excellent fraud checks to ensure safe transactions.
Offers flexibility and control to make and receive payments from customers.
 PCI DSS compliance validated.
Accepts PayPal in a single integration which increases the reach out for more buyers.
It helps to streamline business operations with effective management of internal costs and back end process automation.
Supports 40+ countries and regions and multiple currency settlement options.
Allows adding multiple payment methods depending on the need.
#8. Square
Square is a free plugin facilitating the online transaction for small and medium businesses. The services are available for stores with locations Australia, Canada, Japan, the US, and the UK. The square extensions help to centralize various payments and inventory. Here are some of the features to look for :
Accepts payments anywhere at any time as it accepts all major credit cards as well as debit cards.

Automatically updates its features.

Offers high protection and ensures security from fraudulent transactions.

Provides options for better customizations.

Allows 2Step verification for double security of your customer's data.
#9 2Checkout
Make your global sales easier, with a 2Checkout payment option. Whether you run a subscription-based business or a regular eCommerce store, you can make use of the 2Checkout option. The payment plugin lets you grow globally and leverage new distribution channels.
Here are some of the features to look for :
Facilitates localized buying experience.
Check for fraudulent transactions.
Globalized payment options.
#10 Adyen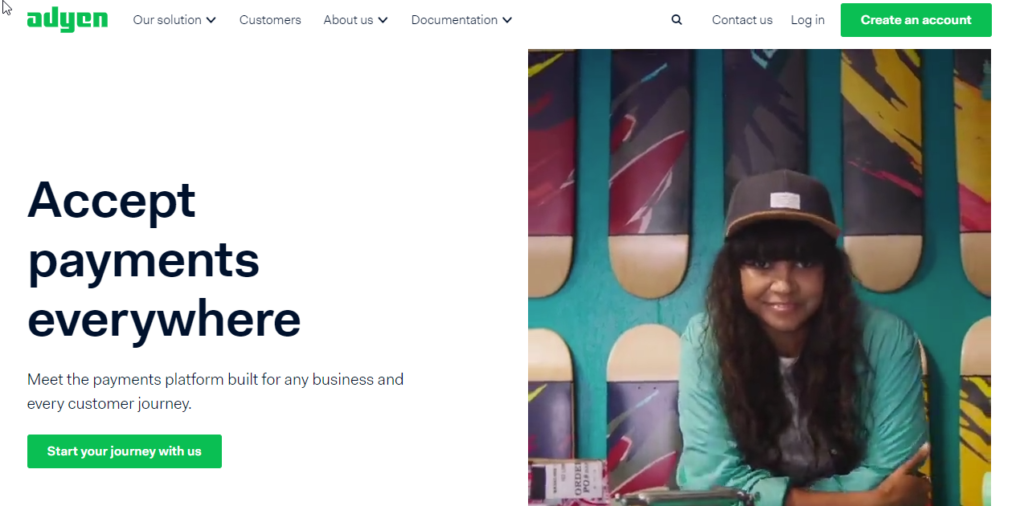 Adyen is again yet another global payment option which comes handy for international selling. It is easy to expand the business locally with localized payment methods. It becomes easy to make settlements, collect payments from customers and also provide end-to-end encryption for the same.
Features to look for :
Accept global payments.
Accept eCommerce, mobile and point of sales payments
Personalized checkout experience.
Provides Transaction optimization.
Data-driven approach to block fraudulent transactions.
To Wrap Up,
These are some of the best payment gateway providers that are ideal for international selling and global transactions.