Customers are at times skeptical of their choices, which is when they need instant help or assistance. Live chat is the ideal option to include on the website to help customers instantly. Most businesses are opting for a live chat plugin to ensure that they do not lose their customers due to delayed or lack of response. Live chat plugins help to generate leads for your business by assisting users by visiting the website with the required inputs. Augment the satisfaction level of your customers with instant WordPress live chat plugins that boost sales and grow your business with your WordPress sites.
Here we compare the basic features of WP Live chat plugin, Live Chat plugin, Zendesk chat, Tawk to. and WSChat WordPress live chat plugin.
WP Live Chat Support plugin by WP Live chat is quite an effective live chat plugin for small to big businesses. It is a fully functional live chat plugin that serves the purpose of customer interaction in an effective manner. You can easily chat with multiple users at the same time logged into your website using the plugin. The plugin has all the requisite features of a regular live chat plugin. Some unique features of WP Live chat plugin are :
It is possible to view the preview of the message in the live chat before the visitor sends it to the agent.
Quick responses are possible.
The live chat plugin also contains social media icons.
Support triggers for quick responses.
Transfer chats to other agents.
Each chat session includes a customer satisfaction rating.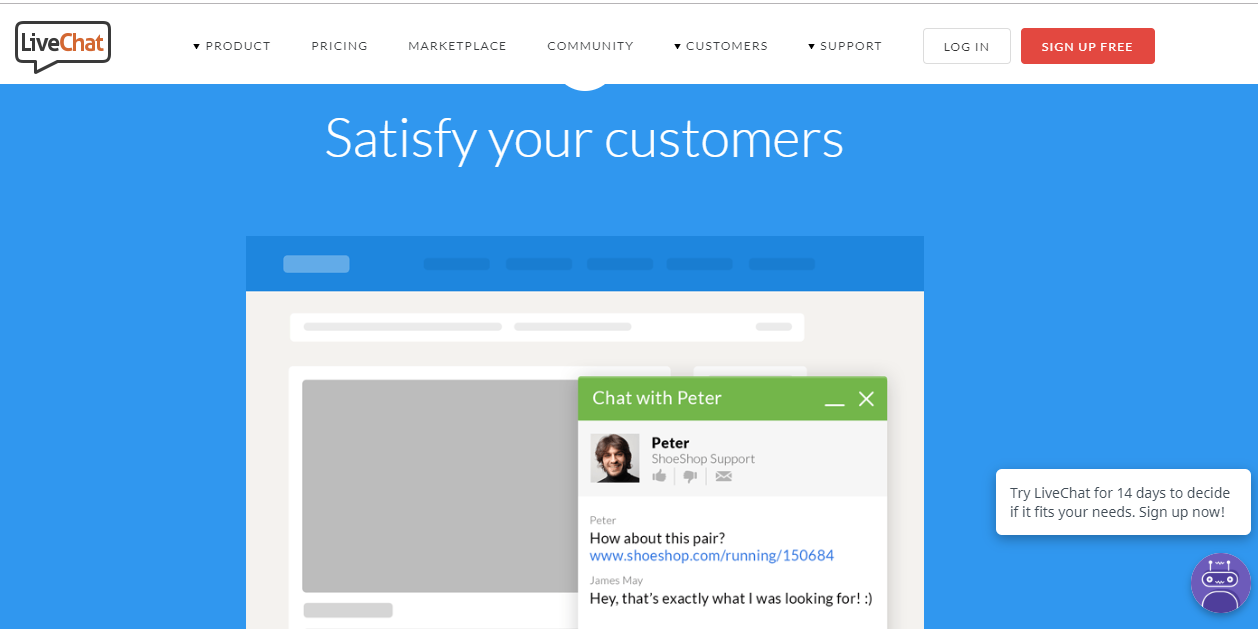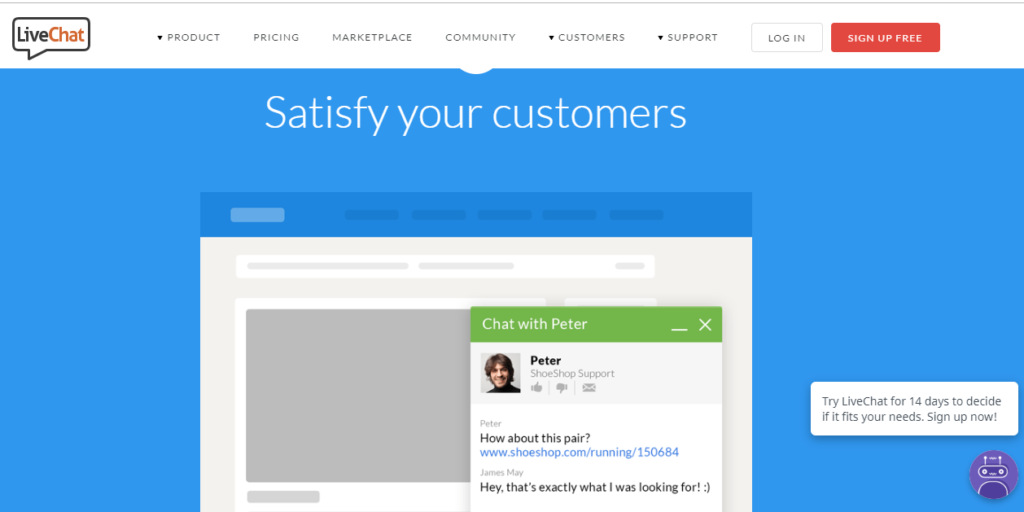 Live Chat has extensive customization and compelling design. Get a completely engaging experience for your customers with greater cloud compatibility and unique chat experience. Live Chat also has an efficient ticketing system which enhances the experience of the support desk.
Features of Live chat include :
Easy to integrate with Google Analytics, MailChimp, Dropbox, Facebook and much more.
It also has cloud capability.
Efficient team management system with specific agent groups, roles, chat supervision and work scheduler.
Zendesk Chat or Zopim offers powerful customer engagement and customer interaction for your business. With an efficient chat system, it is easy to scale the performance and meet the needs of the businesses. Interact with your customer through phone, chat, social media, emails or any other channel, using Zendesk Chat.
Zendesk chat features include:
Easy to initiate and plan triggers based on customer behavior.
AI-powered chatbots.
Routing of chats based on online agents.
Mobile optimized.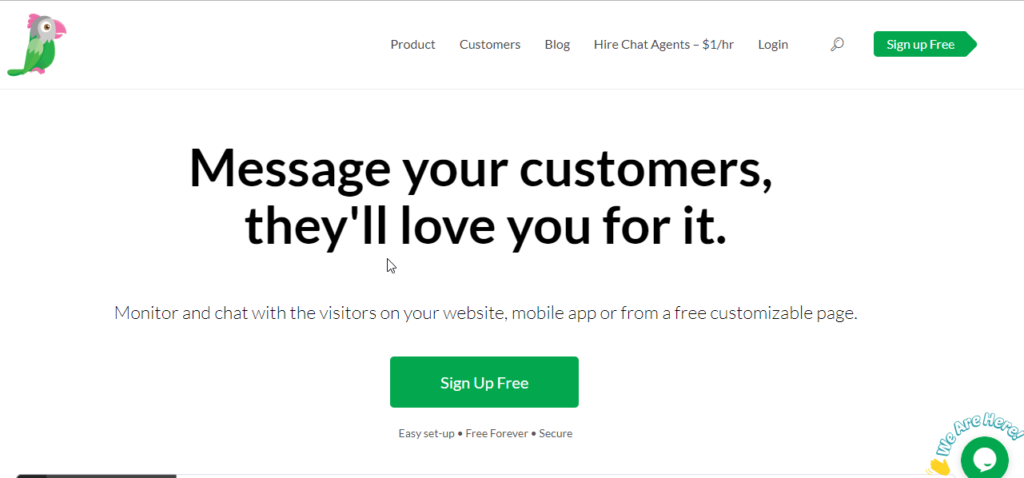 Complete free plugin with no investment required. It has all the required features of a live chat plugin to support the business. You can instantly connect with your customer through chat from your mobile apps or even website. The live chat plugin is completely customizable and can be used free of cost.
Its prominent features include:
Have native mobile apps.
Automated triggers to ease support.
Built-in ticketing system for extra support service.
Almost 100 plus integrations are possible.
Video and Voice Add ons are available.
Aliasing is possible for agents.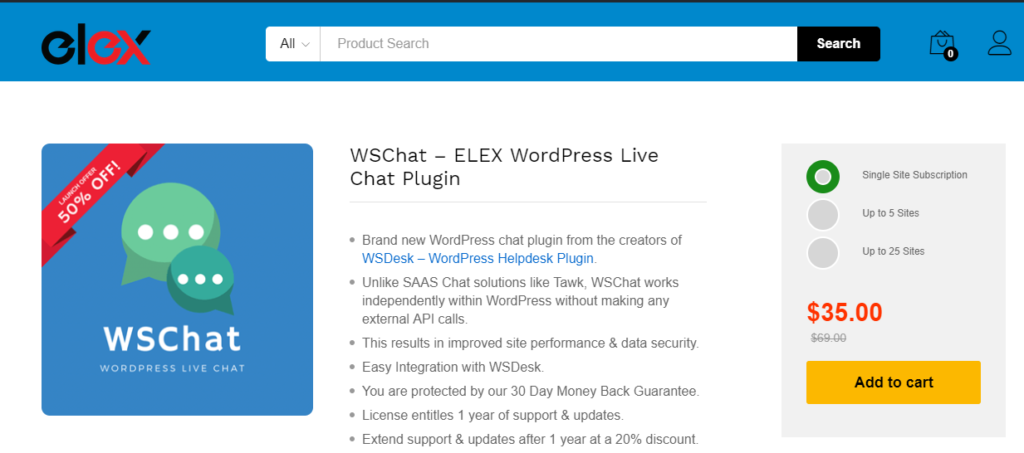 WSChat is an independent, live chat plugin that can be managed on your own server. Since the plugin is easily managed by your server, it enhances the performance and security of the plugin.
WSChat is an independent plugin to use for live chat. The following are its features:
Unlimited agents.
Independent plugin which gives on-premise solutions to your business.
Responsive design.
Swift integration with WSDesk– an online support helpdesk system.
What are the ideal features of a WordPress Live Chat Plugin?
When you are looking for an ideal live chat plugin for your business, it is important to focus on specific features that the plugin has. Basically, in any business where live chat plays a vital role, it is important to analyze what features of it are recommended when considering any basic live chat plugin.
Pricing
Price is a major factor when considering any plugin. Businesses need plugins where investments are low and features are present. It is hard to find plugins that can accommodate all the features and not be pricey. Take a look at the following WordPress live chat plugins and their prices :
| | | | | | |
| --- | --- | --- | --- | --- | --- |
| Plugin | LiveChat | WP Live Chat | Tawk.to | Zendesk | WSChat |
| Price | $19 | $39.95 | FREE | $14 | $39 |
Live Chat: The cost per active agent is $19 which is billed month by month. Price is per active agent, hence no restriction on the number of agents in the chat plugin but only on the number of active online agents who are logged in at the same time. The premium plan starts at $16.
WP Live Chat Support: A free version of WP Live chat support is available. The pro version will cost you around $9.99/month or $39.95 per year.
Tawk to: A completely free live chat plugin with unrestricted features that support all businesses.
Zendesk chat: For every active agent it's $14 per month. A free version is also available.
WSChat: The price for a single site subscription begins at $35 with a 30-day money-back guarantee.
Installation and Use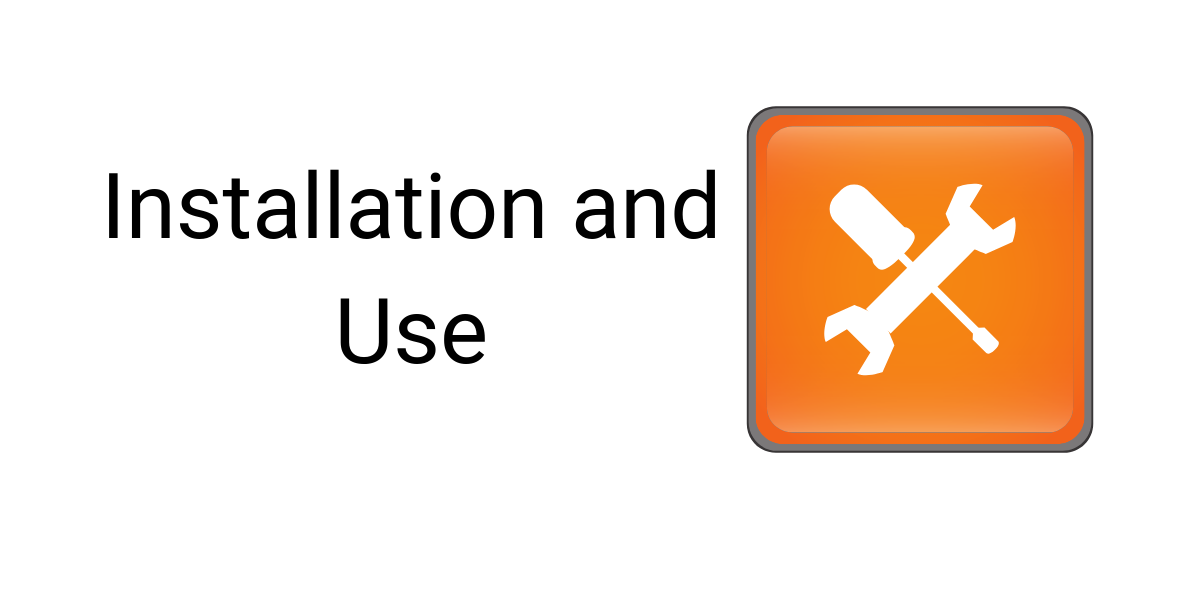 Live chat: Live chat has installation specific to all kinds of OS- Desktop apps, mobile apps, and web apps. Easy to install and use. Live Chat can also be integrated with WordPress by downloading and installing the plugin without changing any code.
WP Live Chat Support: All you need is to download and install the plugin into WordPress.  Activate the plugin and it can be used.
Tawk to: A simple, easy installation is required for using tawk to. Live Chat plugin.
Zendesk Chat: Being a SaaS-based plugin, it can be installed from WordPress and activated for usage. Zendesk chat can be easily set up and configured with your WordPress account
WSChat: WSChat can easily be installed on your  WordPress website. It can easily be customized as per the need.
Customization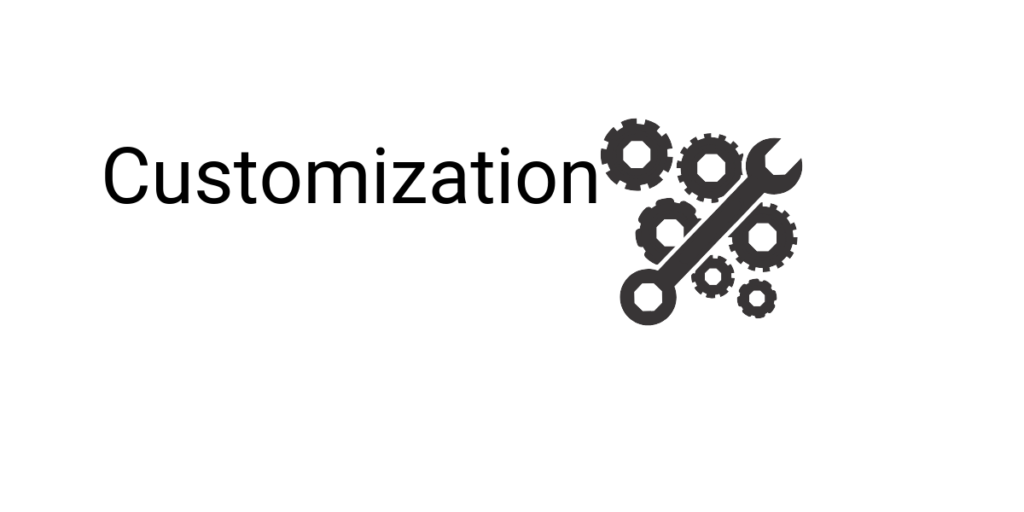 Customization of any plugin is important to make it appealing and convenient to use for the users.
Live chat
Basic customization is provided for the Starter Pack. Whereas complete customization is available for the rest of the plans which starts from $33 per active agent per month. The Starter plan also includes some default translation. Other customization features include :
Chat Window translation.
Language selection
Right to left language support for Arabic, Hebrew, etc.
Customize themes as per the website appearance from the available themes.
Pre-made chat buttons and custom graphic designs can be included to get more chats.
Customize using a logo of your company or business.
White labeling to remove the "Powered by" option.
Supports multi-brand customization.
WP Live Chat Support
WP Live Chat has an easy interface to work with for admins as well as visitors which makes the usage quite simple.
You can edit all the fields in the live chat text box.

Drag a live chat box around the page.

Colors of the live chat widget can be changed.

Predefined 6 live themes are available to use.

Fully customizable live chat options.

Animations can be added to the chat window.

The company logo can be included in the chat window

The profile picture can be added to the chat window, for extensive personalization.
Tawk to.
Free plugin with all the ideal features of a live chat plugin. It is easy to customize and use Tawk to. for business purposes.
Customize the colors
You can easily customize the font
Customize the size.
Keep a check on the content
Localization is also possible.
Remove branding from Tawk to.
Unlimited agents.
Use emoji icons.
Zendesk Chat
Zendesk Chat is a SaaS-based plugin. It has a compelling interface. Other customizable features are :
Optimized for mobiles
Customized to suit the website's appearance.
Supports 40 languages
Works well with all major browsers.
WSChat
WSChat is an on-premise support plugin which is managed on your server completely. It is extensively customizable.
Customized chat windows for any style like tiny, modern and standard widgets.
Themes for the widgets can be customized as per need.
Colors of text, background and marketing content, attachment, submit button, etc. can be customized.
Live Tracking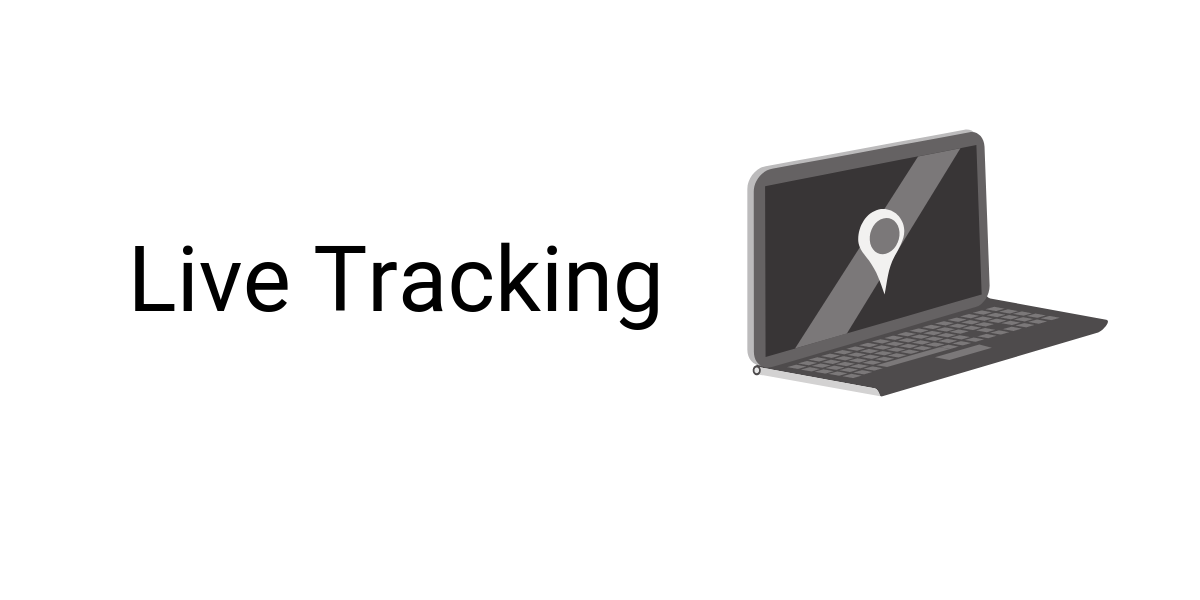 Live tracking is essential for any live chat widget, as it is important to keep an eye on the users visiting the page. With efficient live tracking, you can easily keep a check on the visitors and then accordingly respond to the users who remain on the page for a longer duration. In a way, it is a proactive approach to lead generation. All these live chat plugins contain live tracking features.
Live chat 
Live Chat plugin also allows live chat with users online. The pricing is completely based on the agent's active state. Live Chat also tracks down visitor information to assist them in a better way. It is also easy to track visitors on the basis of a country or even a page. Even tracking can be done on the basis of new and returning customers. With effective integration with Facebook and other CRM services, additional data can be added.
WP Live Chat Support
Live chat is possible with WP Live Chat Support. The live chat window can be dragged around the page by users. Usage of Node.js message makes the live chat performance commendable. With the plugin, it is easy to decide on even limiting live chat to registered users alone or even let live chat widget pop out whenever the visitors are logging into the page. User web page events like scrolling, page views, and clicks. As soon as the visitor arrives on your website, you will be notified and the visitor details will be displayed on the live chat control panel. Once the user fills in the details, click on "Start Chat" and you get a trigger on your screen so you can communicate with your users.
Tawk to.
Tawk to. is a free live chat plugin which has all the ideal features of a live chat plugin. Whenever a visitor visits the page you get notified on your live monitor. You can easily start a conversation with your customer hassle-free. Even localized greeting is available with Tawk to. live chat. Tawk to live chat can be initiated from a mobile device or your website.
Zendesk chat
Live chat is managed on the Zendesk server, hence the server lets you know how many users are logged into the system. Zendesk chat or Zopim can be easily integrated into WordPress. Whenever a visitor lands on your page, you get notified about the same and you can instantly chat with your visitor.
WSChat
WSChat lets you live chat with your visitors just like other live chat plugins, The important part is that it is completely managed on your server, hence there is no dependency. On the live chat screen, you can see the notification about the user who has landed on your page instantly. Agents can also initiate a chat from the chat widget or even wait for the user to initiate the same.
Data Security
Data security is vital for any live chat plugin. Every business has to deal with security issues which are a prime concern for any customer associated with the business. Customers need complete assurance in terms of security of their data. Live chat plugins are the medium of communication for all users to the businesses, hence it should be a secure one as users are presenting their data here.
Live chat: The chat plugin is secured with 256-bit SSL Secure connection. Being a SaaS-based plugin, the server is managed on the Live chat server and complete assistance is provided. The data handling is completely done on the Live chat server.
WP Live Chat Support: Unlike other plugins, WP Live chat Support offers two options to host your live chat – either on your own web server or on WP Live Chat server. It also offers complete secured connection in terms of communication. Interestingly WP Live Chat Support uses a unique server-side generated identifier (GUID) to set up a secure connection. With this, no personal data is stored on the WP Live chat support server, but only a URL with a corresponding GUID.
Tawk to: Tawk to. live chat plugin also provides secure encryption.
Zendesk Chat: Zendesk chat web widget plugin is a fast and effective live chat widget which can be used to effectively support via mobile apps or websites as well as using mobile messaging services. Zendesk Chat is managed on their server, hence the complete data is managed by Zendesk itself.
WSChat: WSChat is completely managed on your server hence the data is under your control. Unlike other SaaS-based plugins, data security is high.
File Sharing
Live chat mostly enables users to easily interact with the support team. It is easy to share a picture or any other specific supporting files with the support team in the live chat. This strengthens the data provided to the support team. All of these WordPress live chat plugins provide file attachment options.
Performance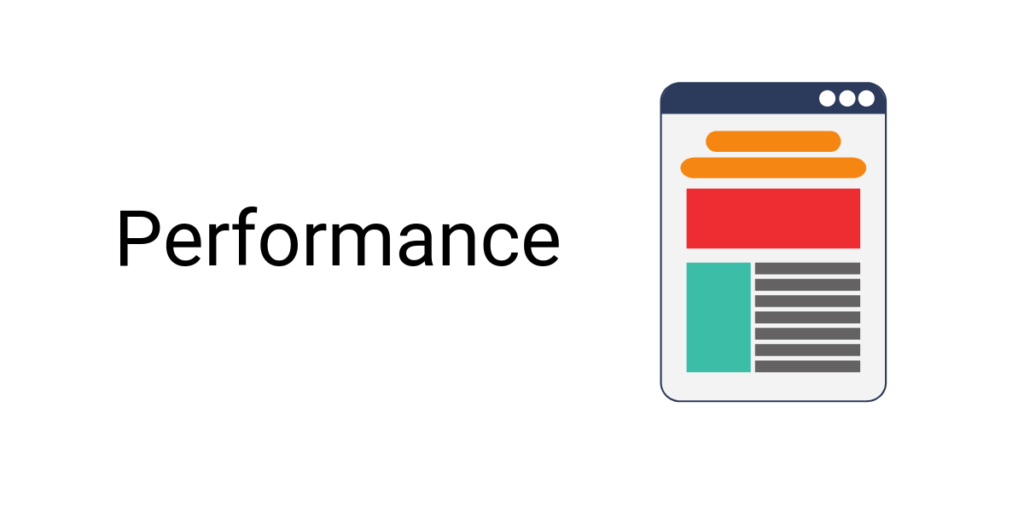 The plugins performance is assessed on the basis of how fast it loads on the page and its response time to the users on the page. Unlike the SaaS-based plugin like Zendesk Chat, Live Chat, etc., independent plugins like WSChat is quick to load as compared to other live chat plugins. SaaS-based plugins are managed by their own server rather than the client-server. Performance of the live chat plugin will determine the quality of customer engagement. With AJAX-based plugins, the experience will be fast and responsive on any device or browser.
Agent Initiated Chat
Most of the users who visit the website, linger around for a while and then instantly leave. To keep such visitors glued to the business and turn them into potential customers, it is easy with an Agent initiated chat. When an agent gets notified about the live visitors on the webpage, an agent can initiate a chat with the visitors and keep them engaged. All these four live chat plugins facilitate the same, hence it is easier to grab the attention of users visiting the webpage.
Number of Agents
WSChat and Tawk to. are completely unrestricted about the number of agents.  Whereas in Zendesk chat, WP Live Chat, and Live Chat, the price varies with the number of agents and the plan selected. Live chat pricing is based on the number of active agents, even when it allows you to add numerous agents.
Offline settings
A customer has become an inevitable part of a business. It is important to keep all your support channels dedicated to customer support and assistance. It is at times not possible to be online all the time, but a support team must be completely vigilant at all times. A pre-chat form in the live chat helps to keep the customer interaction active all along. It is not possible at times to be online on websites. This is when a Pre-chat form comes useful. Whenever the support team is offline, the pre-chat form can be enabled on the live chat widget. This form can include a predefined set of questions and essential details to collect from the user to contact them again. Live chat, WP Live chat plugin, Zendesk chat, WSChat, and even Tawk to. live chat plugin contain the feature to engage users even when the support team is offline.
Report Generation
Report generation is important to analyze the end- results. All these live chat plugins facilitate the features of report generation.  A quick report generation will let you assess the performance of the support agents in assisting the users as well as the number of leads an agent can bring in which they can be converted into potential customers.
The above features are some prime features of a live chat plugin. These features are the requisite ones, they make a complete live chat plugin.
To Conclude,
Depending on the business, every live chat plugin has certain features to be looked upon. To decide which is the best live chat plugin is difficult. Your choice will be based on your budget, team size and your plan to use the plugin.