6 Best Google Shopping Feed Plugins for WooCommerce
Google Shopping ads, also known as Product Listing Ads, are ads that appear above organic search results in Google in the form of a tile with a product image, price, and store information. Google shopping ads were introduced in 2010 and have grown in popularity since then, becoming an essential component of many leading brands' strategies. In this article, we are going to list the best WooCommerce Google Shopping Feed Plugins.
Importance of Google shopping ads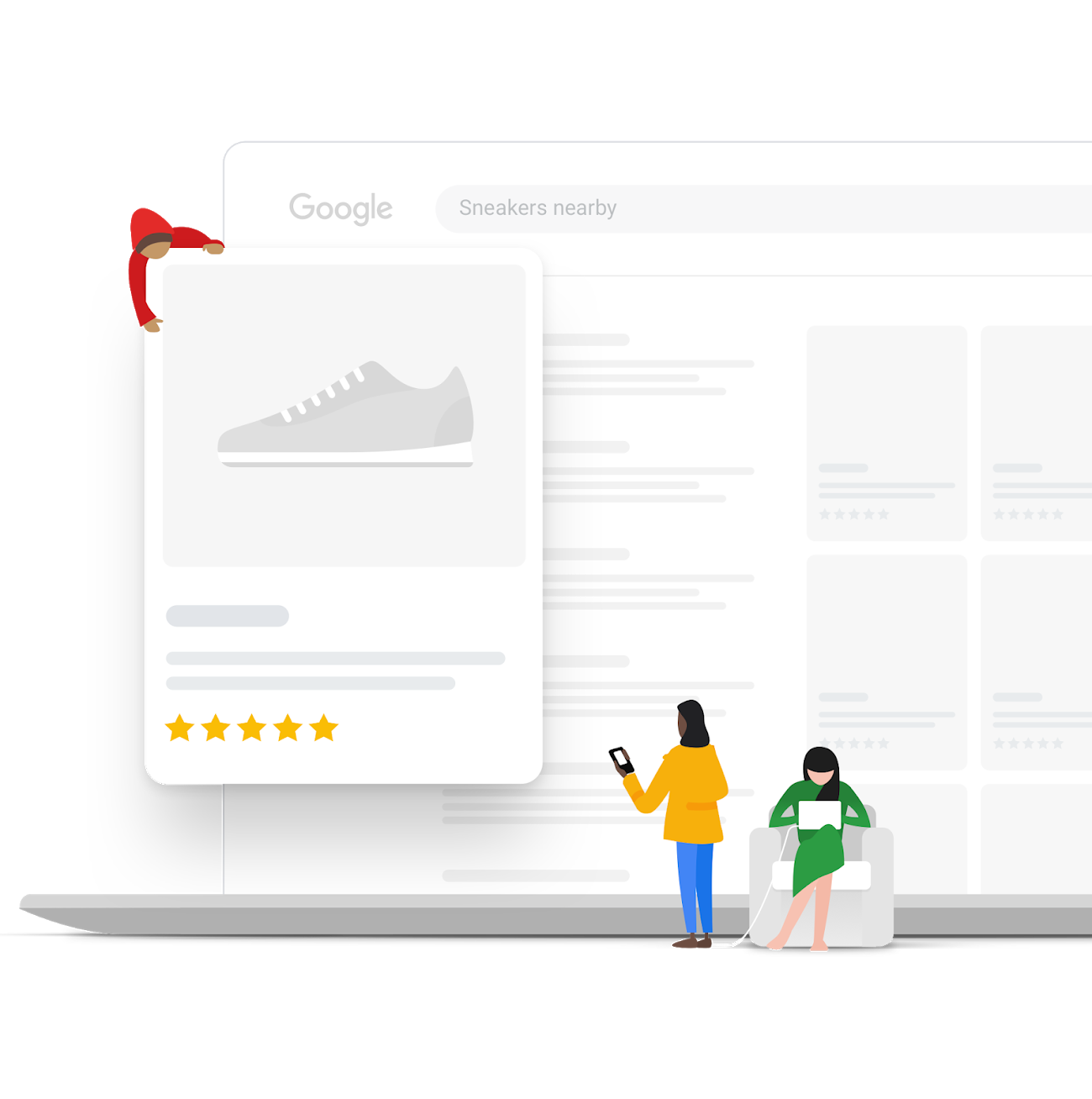 Google shopping ads are excellent for eCommerce optimization since they stand out in search results and display effectively on the web, mobile devices, and in image searches. They are an important part of your marketing plan since they increase awareness and credibility. You still pay per click and manage them using your Google AdWords interface, but they have some unique features.
They are easier to manage in some ways because you don't have to worry about keywords and SEO. Your product data feed is used by Google to show your adverts in relevant search results. However, you can still control the title, category, and description attributes. When you have a large number of products, creating a product feed can be tricky. The WooCommerce Google Shopping plugins can assist you in automating the feed generation procedure. Several advanced plugins can also let you conditionally pick products to include in the feed and schedule updates. We'll take a closer look at the features and capabilities of a few of these plugins.
But first, let's look at how Google Shopping advertisements can help your eCommerce business.
What Are the Advantages of Using Google Shopping Ads?
1. Increased visibility for your products
Google Shopping advertisements are displayed at the top of search results and provide highly targeted and concise product offerings to shoppers who have done the most of their research. These advertisements stand out because of their simplicity, clear message, and highly impactful visuals.  Google shopping ads are the only ads in the search results that include a photo, which instantly catches the attention of shoppers.
2. Qualified leads
People who use Google to look for products have already done their homework and are close to making a decision. When customers see a product ad that is relevant to them, they are more likely to click on the link to learn more about it and seal the deal.
3. Reach out to an extensive client base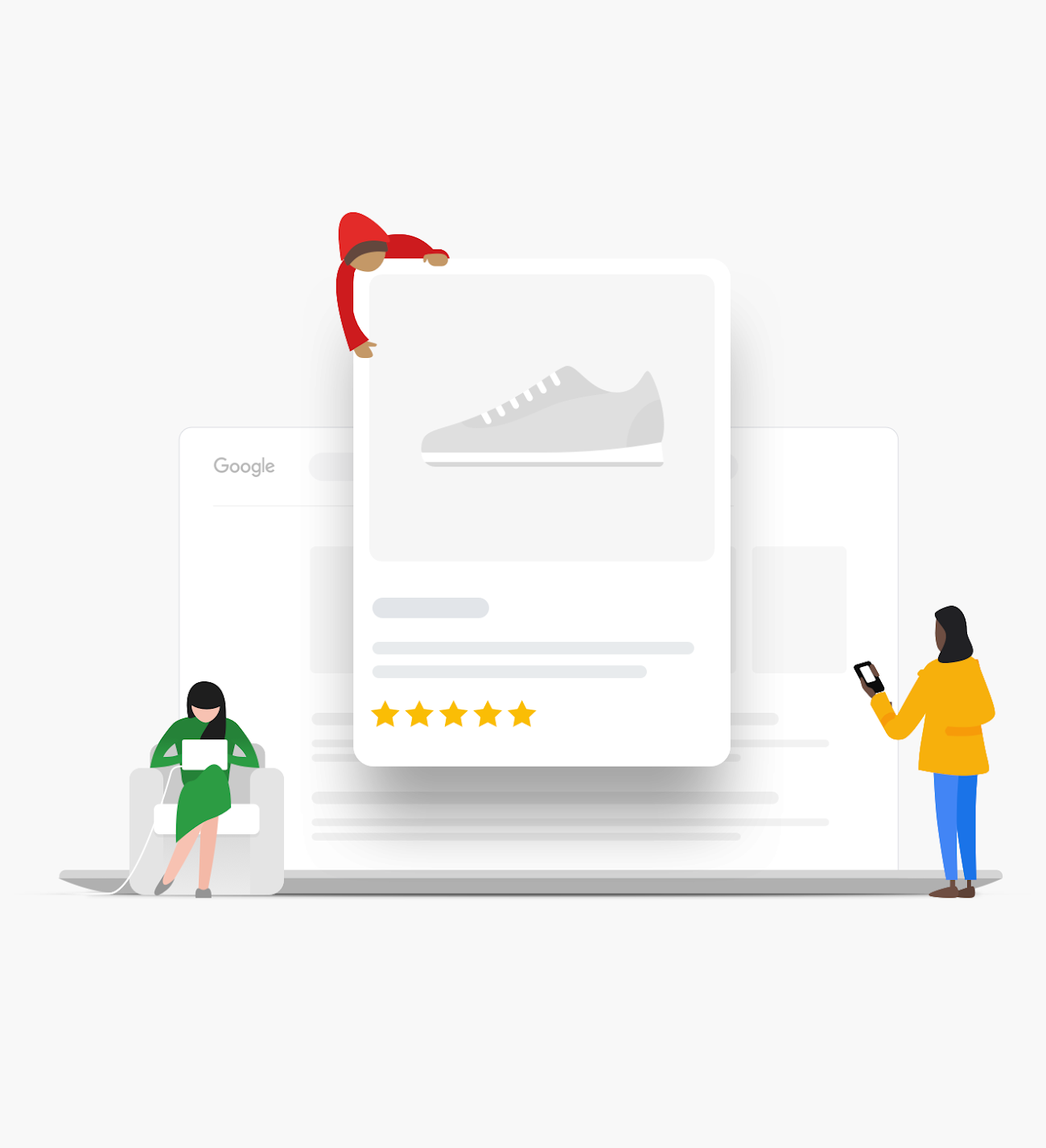 Google Shopping advertisements will help you reach a larger audience, which may be anyone searching for information about your products on Google. You won't have to worry about choosing the proper keywords like you would with text ads. The relevancy of a display ad for Google shopping advertisements is assessed by Google's algorithm rather than your clever guess with a list of keywords. This will ensure that your items reach a larger audience than if you only target specific demographics.
4. Increased conversions
When compared to text-only advertisements, Google Shopping ads have shown to have substantially greater conversion rates. Conversion rates are up to 26 percent higher on average, and your cost-per-click is down to roughly 23 percent. This results in more targeted visitors to your online store with a lower cost per click, increasing your ROI.
5. Easy management
On the back end, Google Shopping Ads might be easier to manage, making your work easier. Google matches your products to searches using your product data feed. You can use the product data feed to optimize your advertising by changing the product title, category, and description.
Best Google Shopping Feed Plugins
The ELEX WooCommerce Google Shopping Feed Plugin is one of the best plugins for driving better-qualified leads and a broader presence to your eCommerce store by listing your products on Google Shopping Ads. This plugin will help you automatically generate product feeds for your Google Shopping ads. You can customize your feed based on your store's marketing strategy. Furthermore, you can set up refresh schedules to ensure that your product feed is updated at regular intervals. Because of the advanced mapping of categories and attributes, this plugin is one of the most user-friendly options. You can also generate product feeds in a variety of file formats, including CSV, TSV, and XML.
Woocommerce Google Feed Manager is a Google Shopping Feed Manager Plugin for WooCommerce stores that is both powerful and simple to use. You can quickly add up to 100 products from your WooCommerce site to a product feed that fulfills Google Shopping's standards with Woocommerce Google Feed Manager. The WordPress database is connected to all of the feed's mandatory and recommended fields. After you have installed the plugin,, you're ready to submit your product feed to Google Merchant Center. However, you can go the extra mile and change the content of each field to increase the revenue from your Google Shopping sales.
This WooCommerce Product Feed plugin will assist you in manually transferring all of your products to your Google Merchant account. This allows you to reach millions of buyers across the world with your product feed and provide up-to-date information every time you change the product description. After Google has verified your products, you can begin promoting them to a larger audience. You can generate a product feed with up to 40 products from your WooCommerce store in the free version. Advanced features, such as no product limitations and support for variable products, are available in the premium version of the plugin.
You can easily generate and manage WooCommerce product feeds for prominent merchants and marketplaces like Amazon, Etsy, Google, Facebook, Snapchat, Instagram, Bing, and more with this WooCommerce Product Feed Export plugin. Not only does ExportFeed make it simple to establish product feeds, but it also supports product categories with variations in native import files.
With their user-friendly interface, you can quickly generate custom feeds tailored to your needs. ExportFeed is the simplest approach to improve your product listings and campaign outcomes while also significantly expanding your reach and, as a result, increasing conversions.
This plugin generates high-quality product feeds for Google Shopping and a variety of other applications. incorporating advanced, rule-based filtering and product variables support, as well as category and field mapping. It not only creates product feeds but also adds the Google Dynamic Remarketing pixel to your website and ensures that it is in sync with your feed. You can create WooCommerce product feeds for Google Shopping, Facebook Remarketing, Bing Ads, and other marketing channels. There are over 100 pre-defined templates for marketplaces, comparison shopping engines, and search engines in addition to the custom feed.
WooCommerce Product Feed Pro is a plugin that generates product feeds for WooCommerce stores. The plugin supports more than 100 marketing channels. Its goal is to make it easier for you to develop product feeds and distribute them across numerous marketing and shopping channels. They have several customizable methods for updating product information on a set schedule and synchronizing the update to the appropriate channel via HTTP or FTP.
We hope you now have a better understanding of Google Shopping Ads and how the WooCommerce plugins mentioned above can assist you in showcasing your products there. If you have a question, please leave a comment.
Read more:
How to reduce shipping challenges with a WooCommerce Shipping Calculator?
How to Add Free Live Chat in WordPress (Just 3 Steps)
Build your brand on Facebook with a WooCommerce Catalog feed?