The Internet has transformed the six inhabited continents into one. Boundaries in the marketplace are no longer valid. With the increase in the purchasing power of the world population, customers are everywhere. That's the reason we can easily buy an iPhone, with gold and diamonds on it, from a store on UAE. Or a beautiful handicraft from a small craftsman in India. As we know WooCommerce powers 30% of such online stores. So it's important to have a WooCommerce shipping plugin which is economical and fast for international shipping.
Before we start shipping our products internationally we should be aware of a lot of factors. In the article, we'll get to know the WooCommerce shipping cost by quantity, and WooCommerce shipping cost over the price for services available. We'll also see the other factors which affect the international shipping rates. And finally, we'll find out which plugins we should have so that we get the maximum benefits and support.
Before we start!
International Shipping will benefit our business in a lot of ways. But we need to be informed and act cautiously. Here are the few points that you need to keep in mind.
Be Informed
If the product we are shipping is legally cleared to be exported
Whether the product is legal in the destination country
If any product falls on the prohibited items list
About all export taxes, before setting the cost of our products
Available shipping options
Delivery Expectation Dates
Documents
Accurate and complete document ensure the fast and efficient movement of our shipment. Here is a list of very important documents that have to be there before our products hit the deck of the carrier.
Shipping Agreement/Invoice with all relevant Information
Certificate of Origin
North American Free Trade Agreement of Origin(If shipping from the USA)
Hazardous Goods Declaration
Consular Legalised Document
USDA, FDA, Wildlife and Fish Declaration
Finally Packing Details and Bill of Landing
Find the perfect shipping services
USPS and Stamps.com ship a maximum of 70 lbs shipment. Any shipment heavier than that will require a different carrier. Carriers like UPS and FedEx consider shipment lesser than 150 lbs as Packages. And any shipment heavier than 150 lbs is considered Freights.
Further, if the delivery is really urgent Express Services are best, but when we have time, choosing economy services could be crucial.
So choosing the right carrier and best service for our type of product is really important. And if we provide our customers with the lowest shipping charges, that can be satisfying for both the parties.
Available WooCommerce Shipping Plugins
Both public and Private owned shipping carriers are providing robust shipping solutions.  They provide shipping rates based on the weight, dimension and sometimes rates are based on the value of the product. With shipping rates for one day, 3 days and up to 15 days delivery options, international shipping is now accessible for all. We'll also explore some freight shipping carriers and how plugins integrate them into our online store.
The plugin is developed using the API guidelines by USPS. This plugin returns Live USPS Shipping rates for the packages. Packing is done based on weight and dimensions. But the value of the package is required so that we the correct amount of taxes for any International Shipping. International Shipping Rates has been revised by USPS, and are in effect since, January 2018. International Shipping rates were increased by $0.49 to $1.19 for different rate zones.
The International Shipping services available with USPS are:
Global Express Guaranteed  (1-3 Business Days) with FedEx
This is the fastest International Shipping Service provided by USPS in collaboration with FedEx. They also provide the most competitive shipping rates for such swift service. We get a Money-back Guarantee and a certain date of international delivery. All shipment packages are insured.
The service is available in 180 countries. The maximum weight limit is 70 lbs and starts at $64.50. Any shipment that requires Electronic Export Information (EEI) is not shipped by USPS. Prohibited and hazardous materials are also restricted.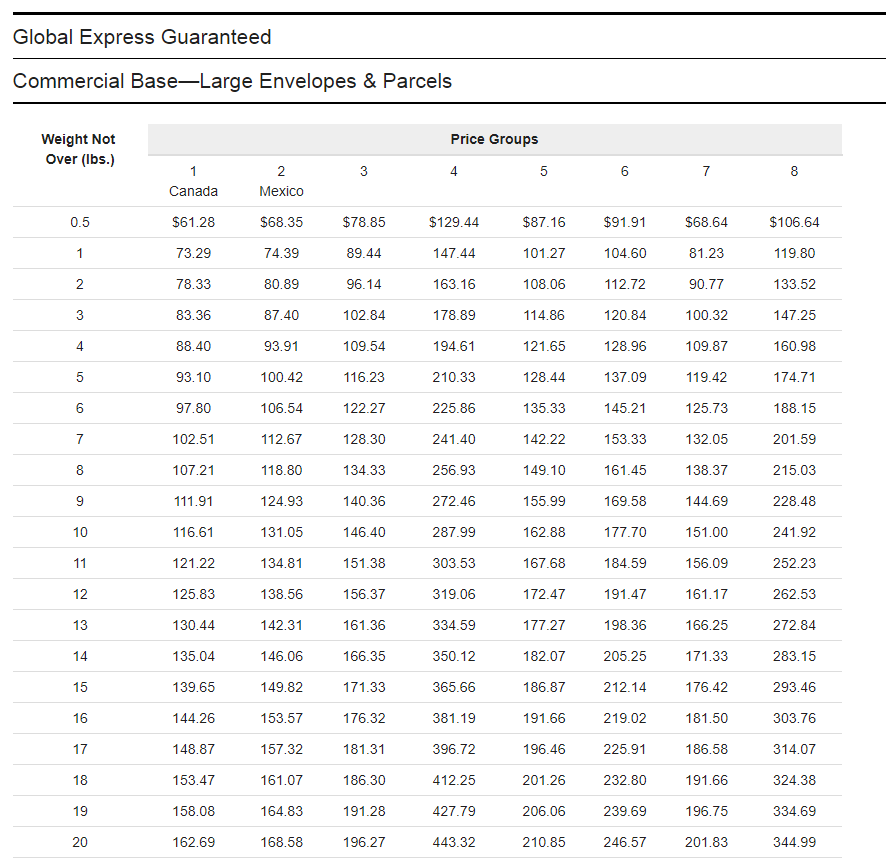 These rates are based on the maximum weight that particular box can have. The limit is decided by USPS. The rates are sometimes based on Volumetric Weight for products having less weight compared to their dimensions. Each service provider has their own formula for this.
Few countries where this service is not available are Burma, Central African Republic Cuba, Iran, Korea Democratic, Peoples Republic of (North Korea), Saint Helena, Somalia, Sudan, Syrian Arab Republic, Tajikistan Turkmenistan etc.
Priority Mail Express
Availability: 180 countries
Estimated Delivery Time: 3-5 Business Days
Maximum Weight: 70 lbs for Parcels and 4 lbs for Envelopes
Service Starts at $42.50
International Priority Mail
Availability: 180 countries
Estimated Delivery Time: 6-10 Business Days
Maximum Weight: 70 lbs for Parcels and 4 lbs for Envelopes
Service Starts at $24.95
International First-Class Package International Service
Availability: 180 countries + Canada
Maximum Weight: 4 lbs
Service Starts at $1.15
We can find the complete Price List and countries in different Price Zones.
International Flat Rate Boxes by USPS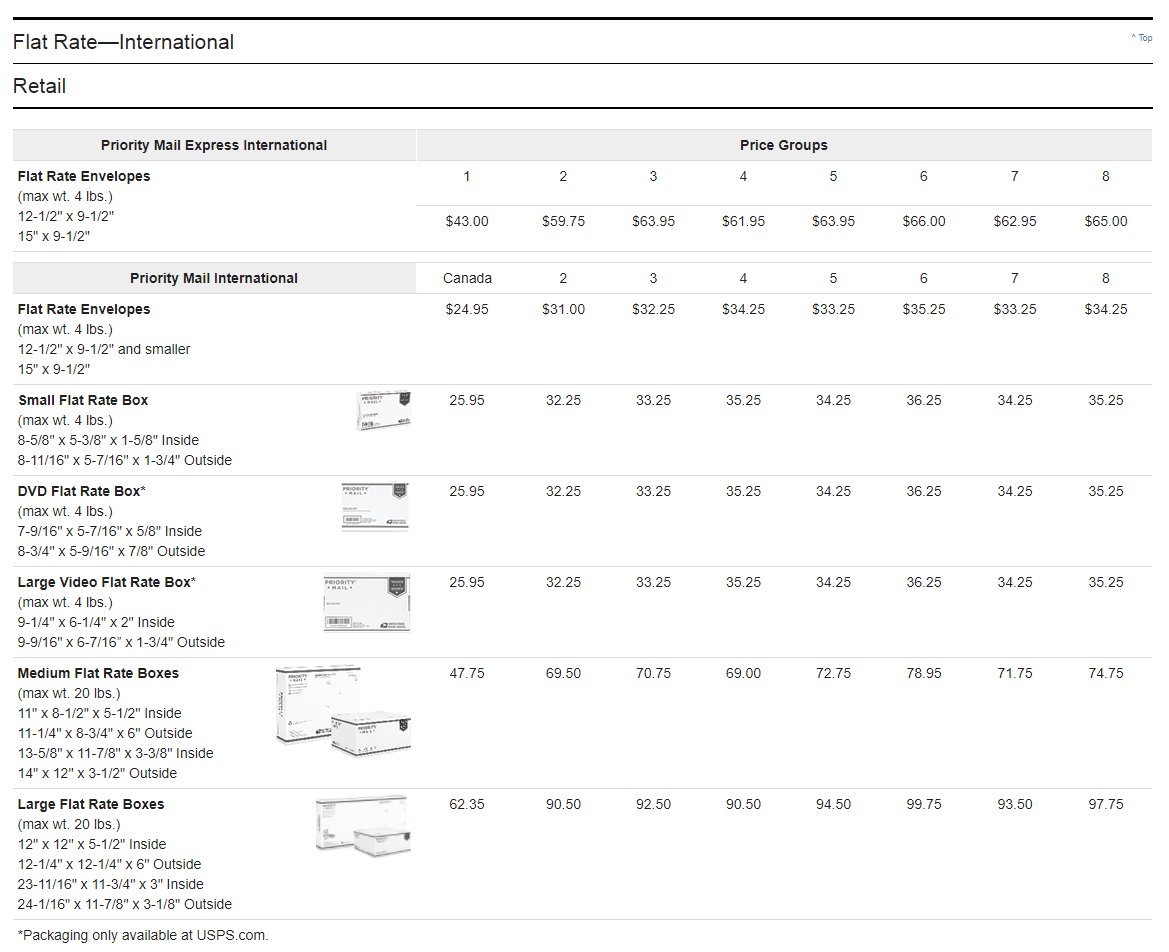 Plugin Responses
Let's see how the plugin works with returning of rates. Here we are shipping a product from the United States to India. We can see all the international services available for that destination.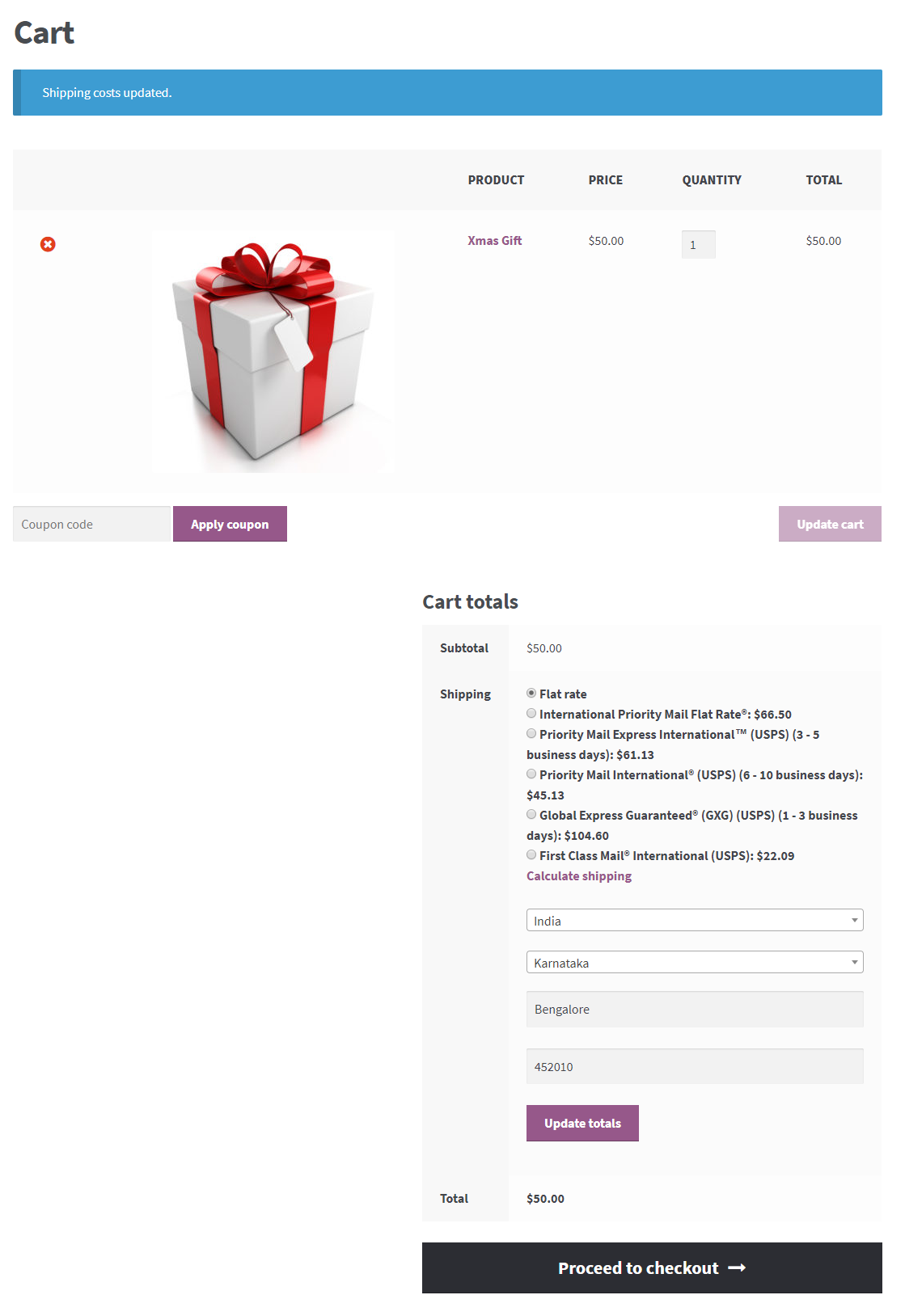 Other features available with the plugin are:
Print shipping Invoices
Automatic Shipment Tracking for all Shipments Created
Box packing with USPS Flat Rate boxes and custom boxes
Premium Support and Timely Updates
Stamps.com offers all of the shipping services provided by USPS. And being the largest vendor of online USPS postage, it provides postage at discounted rates. For International Shipping the discount is 5% per postage. And this much of discount, bundle shipping can be a real boost. USPS Flat rate boxes are also available with stamps.com. One very smart feature of the plugin is it will automatically choose the best fitting box and present us with the least possible shipping charge for all services.
Few Interesting Features of the Plugin are:
Shipping Invoices with USPS Postage
Automatic Shipment Tracking: Tracking Id is generated as soon as labels are created
Box Packing, Stack First Algorithm, and Weight-Based Packing.
Customization of Rates and Field on Invoices
Hidden Postage
Apart from these, we can get personalized automated packing help from Stamps.com personnel. While shipping Internationally, we can expect a similar kind of support for required documents and easy guide through all the procedures.
Special Plugins
This is a really handy Shipping Plugin. It integrates FedEx, UPS, USPS, and Stamps.com. It has Canada Post Shipping as default shipping rate provider if the shop location is in Canada. It provides functions like full and partial refunds for any shipment, which was not even created by the plugin. All International shipping services from the service providers are available for customers.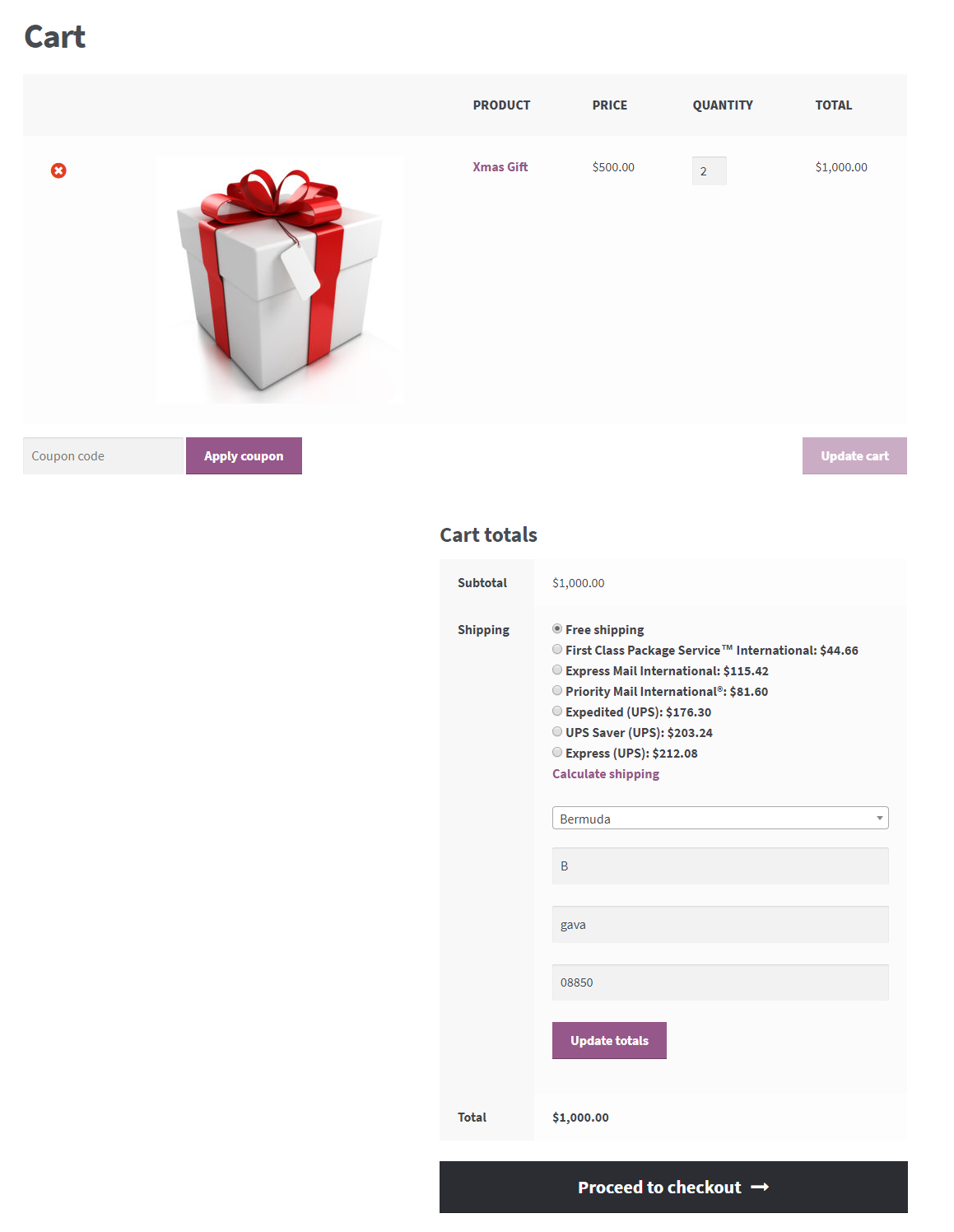 Similar to Stamps.com, EasyPost also gives us personalized support on packing, tracking, address verification and providing Insurance on all Domestic and International Shipments. We receive an automatic account with USPS and CanadaPost but need to register with UPS and FedEx to avail their services. All details in those accounts are easily synchronized by EasyPost account.
Apart from regular charges from the service providers, EasyPost charge for shipment created only. There are no hidden cost or monthly charges. This plugin thus helps us when we are just starting with international shipping.
Read a complete guide on why you should have EasyPost Shipping Plugin for WooCommerce?
Freight Shipping
Only FedEx and UPS are currently providing Freight Shipping. So if you are shipping heavy items, we can opt for these two carriers, or it's better to have ELEX EasyPost (FedEx, UPS & USPS) Shipping & Label Printing Plugin for WooCommerce.
UPS International Shipping Services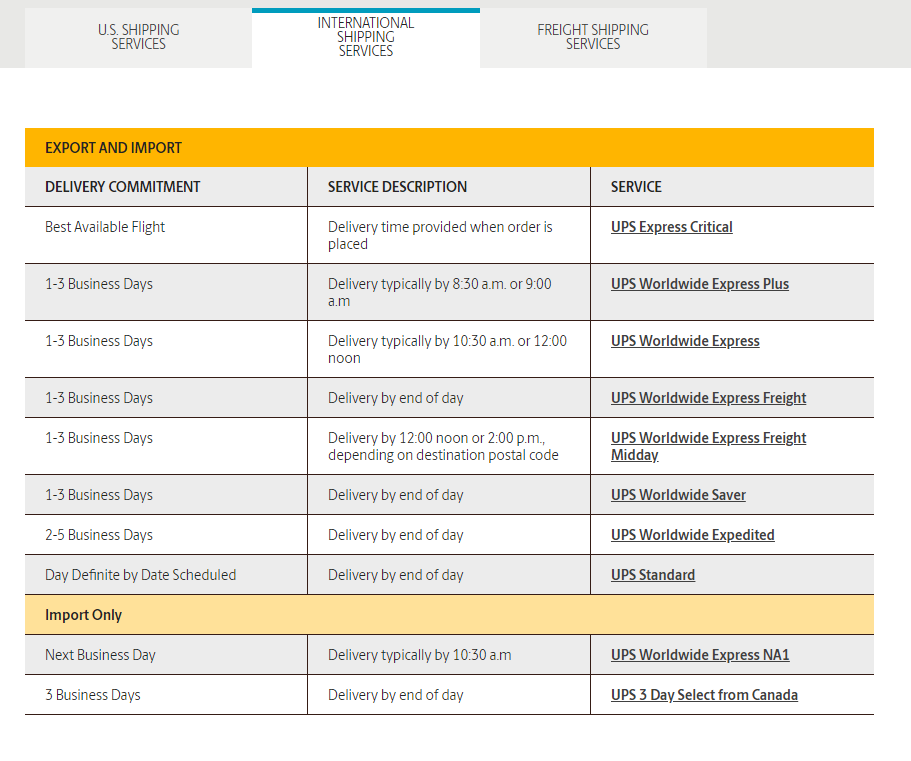 FedEx International Shipping Services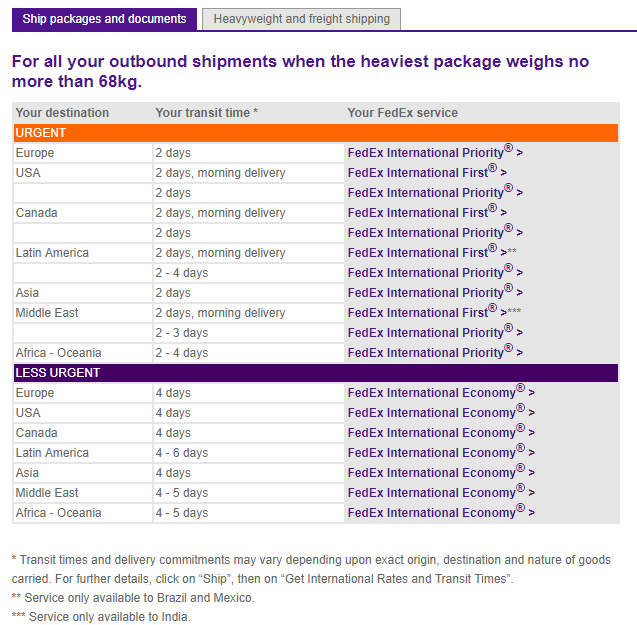 Freight Services by FedEx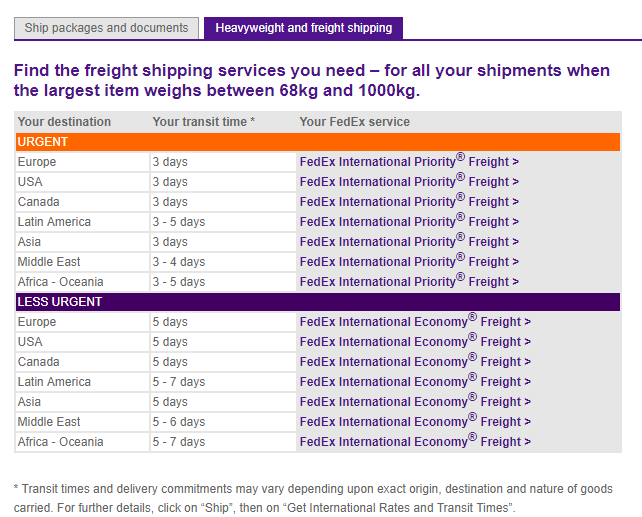 FedEx International services returned by the EasyPost Plugin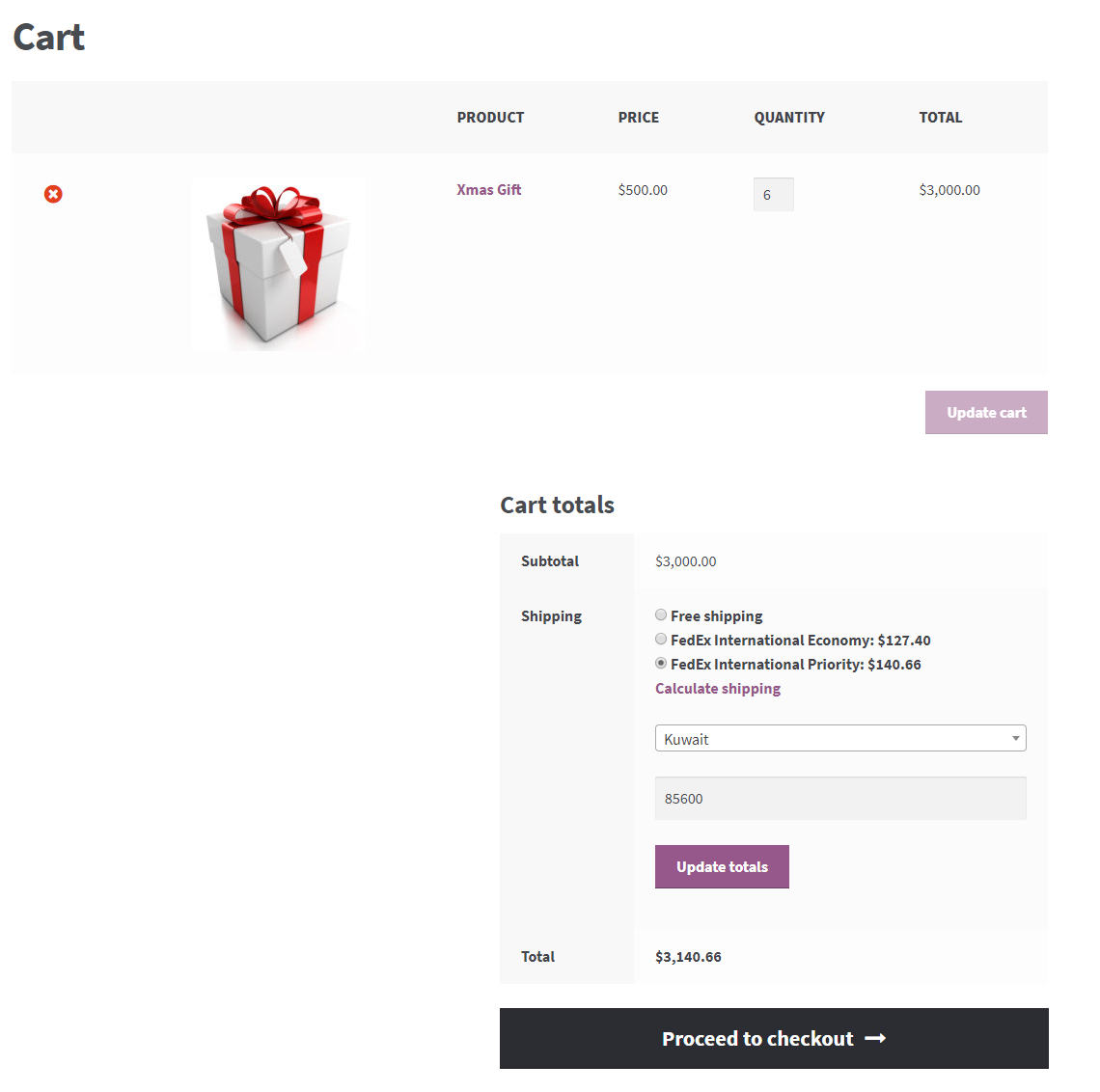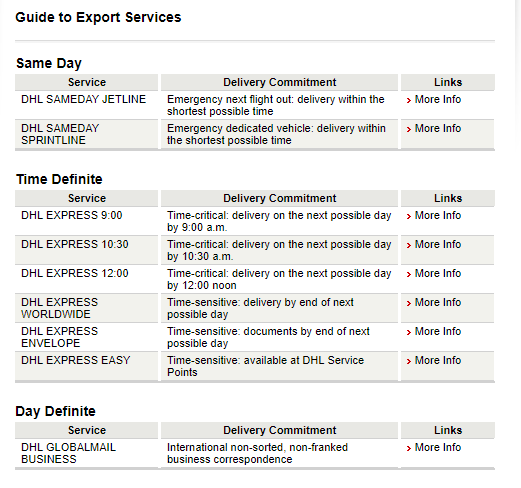 To get the international services for shipping, we are required to register them individually.
Closing Comment
International Shipping can help us grow at double speed. And since with our international reach, we get to serve more customers. Once people see others getting their products delivered on time and without paying an unrealistic shipping charge we develop the much need trust among our future customers.
With all the above mentioned WooCommerce Shipping Plugins, we get the best possible rates, much-required guidance with packing, tracking of shipment and procedures involved with International Shipping. As soon as we create our accounts with the respective service providers, we are provided with a shipping manager.
There is nothing called "the best shipping plugin" for our WooCommerce store. Services available and the packing efficiency effects how successful we stay with international shipping. We should also be aware of certain rules and regulations to avoid getting charged for unwanted reasons.
I hope that this article helps you in understanding the requirements has given you a brief idea of what International shipping is all about. Reach us at our online support for any support or leave a comment below. We'll be happy to respond soon. Happy International Selling!
---
check out the product documentation section for more related articles.
You can also check out other WooCommerce and WordPress plugins in ELEX.